China Desk

China 2020: Articles, Reports and Official Statements 
China 2021: Articles, Reports and Official Statements
Books on Understanding China
Organizations face needs and constraints when conducting business in or with China. Protectionism, industrial espionage, and IPR infringement are the most common concerns, and their impact on an organization's international business operations can be substantial. Whether engaged in JVs, WFOEs, manufacturing or distribution agreements, the loss of business, revenue, reputation and competitive advantage caused by these issues affects businesses both at home and in their core export markets. In addition, the inadequate protection of intellectual property can cause irreparable commercial harm. 
Underpinning the commercial landscape for organizations operating in China is the country's attempts to attain a dominant position in international markets through a combination of industrial, research and innovation, trade and foreign direct investment policies. China is set to release an ambitious plan to write global standards for the next generation of technology, a move that could have enormous implications for tech industries worldwide. The "China Standards 2035" plan will lay out a blueprint for China's government and leading technology companies to set global standards for emerging technologies like 5G internet, the Internet of Things (IoT), and artificial intelligence, among other areas. It will work in concert with China's other industrial policies – namely the controversial "Made in China 2025" strategy.
China's "Made in China 2025" strategy is intended to enable the country to become a world leader in 10 key industrial sectors. To achieve this end, China has and will continue to seek ways to facilitate strengthened domestic innovation capacity in order to reduce its reliance on foreign technologies. China has developed an advantageous combination of productivity-enhancing investments and technology transfer from foreign sources while exploiting sheltering framework conditions.
"China's Dream", a slogan coined by Xi Jinping since his election as CCP Secretary General and Chair of the Central Military Commission at the 18th Party Congress in November 2012, achieved instant currency, both domestically and abroad. As generally understood, China's dream is a vision of the future that has a realistic chance of achievement. The 100th Anniversary of the People's Republic of China will be in October 2049, whether or not the PRC then still exists in its present form. Immediately after becoming China's leader, Xi specified deadlines for meeting his " Centennial Goals", including: "China will become a fully developed, rich, and powerful nation by the 100th anniversary of the People's Republic in 2049" (meaning, China be the world's next superpower, the new "number 1" in 2049).
It's not clear how China will get there by the middle of this century. In Chinese eyes, 1949 marked a new dawn, the end of the "era of humiliation." In the words of Mao Zedong's inaugural speech, "the Chinese people have stood up; never will China be humiliated again", but China now faces tremendous challenges such as fostering innovation, dealing with ageing problem and coping with a less accommodative global environment. Also, how should the financial system be transformed in order to continuously support economic growth and keep financial risks under control? What fiscal reforms are required in order to balance between economic efficiency and social harmony? What roles should the state-owned enterprises play in the future Chinese economy? In addition, how will technological competition between the United States and China affect each country's development? What will be China's role in the international economic institutions? And will the United States and other established powers accept a growing role for China and the rest of the developing world in the governance of global institutions such as the World Trade Organization and the International Monetary Fund, or will the world devolve into competing blocs? Many books listed here and many articles, reports and official statements listed here and here  offer in depth analyses of these challenges.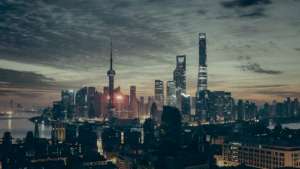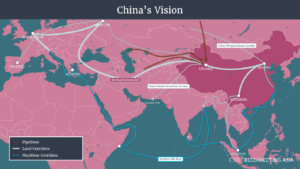 To help organizations navigate this challenging environment, GTAC provides the following services:
Product and Brand Market Surveys

Administrative and Criminal Enforcement