Russia 2021
AI and the Future of Disinformation Campaigns / Part 1: The RICHDATA Framework  Artificial intelligence offers enormous promise to advance progress, and powerful capabilities to disrupt it. This CSET policy brief is the first installment of a series that examines how advances in AI could be exploited to enhance operations that automate disinformation. Introducing the RICHDATA framework—a disinformation kill chain—this report describes the stages and techniques used by human operators to build disinformation campaigns.
AI and the Future of Disinformation Campaigns / Part 2: A Threat Model  Artificial intelligence offers enormous promise to advance progress and powerful capabilities to disrupt it. As deepfakes and other AI-generated content become popularized, they generate much angst about their use as tools for digital impersonation and disinformation campaigns. Yet, deepfakes provide just one example of how AI may be misused to increase polarization and undermine trust. This CSET policy brief is the second installment of a series that examines how advances in AI could enhance the operations to automate disinformation campaigns. It builds on the RICHDATA framework to demonstrate how machine learning can supercharge the building blocks of campaigns, augment human operators in a human-machine disinformation team, and increase the scale and personalization of disinformation. The report offers recommendations to mitigate this evolution's worst effects.
Detect and Understand: Modernizing Intelligence for the Gray Zone  Discerning knowable truths amid obfuscation, misdirection, and outright lies is a fundamental mission of intelligence. Former Central Intelligence Agency (CIA) director Allen Dulles held this notion so deeply that he insisted that a biblical exhortation to pursue the truth be carved in stone in the CIA's lobby. Unfortunately, the challenge—as Pascal mused 300 years prior to the construction of the CIA's Original Headquarters Building—is that global politics are conducted in a world riven with multiple "truths." This was a constant of the Cold War, when competing narratives informed an era of great power competition. And the same is true today, when interstate competition once again defines a security landscape muddled by ambiguity, confusion, and deception. There is a rich body of literature describing how the modern era of competition will be dominated by actors advancing their interests via malign activities in the so-called "gray zone" between peace and war. These studies have analyzed the specific ways that actors such as China, Russia, Iran, and others operate below the threshold of conventional war and mix political, economic, information, and military tools to increase their global legitimacy and advance their interests at the expense of the United States and its allies. Since the height of the Cold War, the fields of coercion, bargaining, and deterrence have studied why actors pursue these strategies; namely it is to achieve limited goals without incurring the risk of escalation into a costly and potentially devastating war.
This CSIS study extends the existing body of research on the gray zone further into the specific areas of intelligence collection and analysis. It offers a range of recommendations to improve the ability of U.S. intelligence services to confront the gray zone challenges of modern interstate security competition. In support of this effort, CSIS researchers undertook a six-month project that set out to answer the following three questions:
How do gray zone threats challenge the ability of intelligence planners, collectors, and analysts to deliver timely and accurate analysis and warning?

How can emerging technologies augment the detection and analysis of gray zone activity?

What changes across the areas of collection, analysis, and organizational structure could improve the U.S. intelligence community's (IC) ability to identify, assess, and warn of threats in the gray zone?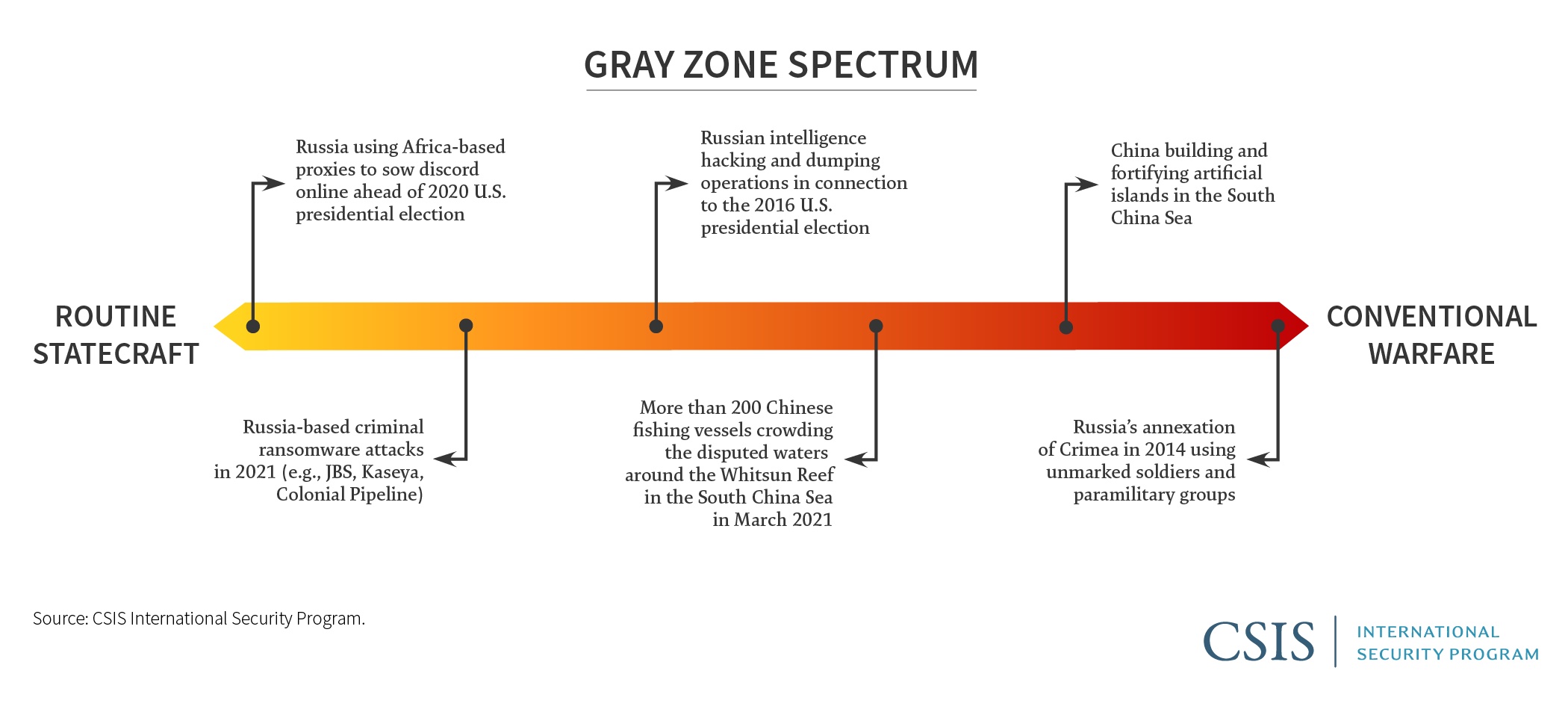 South Dakota Man Emailed Classified Information to FBI Undercover Posing as Russian Agent  A former defense contractor has been arrested for an alleged attempt to send information to Russia, the Justice Department (DOJ) has said. The former defense contractor was a test engineer for nearly 40 years for multiple defense contractors, according to the affidavit.
Russia Institutes Invasive New Requirements for Foreign Workers  Effective December 29, 2021, all foreigners working in Russia for a period of at least 90 days will have to meet new medical and identification requirements. They will be required to undergo quarterly comprehensive health examinations, including tests for sexually transmitted diseases, under a new law purportedly designed to improve health safety in the country. The medical examination will also include tests for narcotics and psychotropic substances as well as infectious diseases, including syphilis, tuberculosis, leprosy, HIV, and COVID-19, including for family members as young as seven years old. This will also mean that those foreigners will face quarterly X-rays as well as blood and urine tests, and examinations by drugs therapists, psychiatrists, and infectious-diseases experts.
These requirements are reportedly aimed to:
Unify the procedure for medical examinations for different categories of foreign nationals in Russia, whereas previously, various medical examination requirements applied for different categories of foreign nationals.

Prevent epidemiological and medical threats. 

Allow the government to track foreign nationals more effectively in case of criminal offenses.
Who is Affected? Foreign nationals who enter Russia for the purpose of work, including Highly Qualified Specialists (HQS), are the primary target of these new requirements. Foreign nationals who enter Russia for other purposes and stay longer than 90 days are also covered by these new rules. Any private-sector organization looking to employ non-Russian nationals in Russia will feel the effects, as Russia will no longer issue a work permit without a medical examination. Foreign-national dependents who plan to stay in Russia longer than 90 days continuously will also be required to undergo fingerprinting and photography. While most work authorization applicants have long been required to undergo in-country medical examinations as part of their immigration process, Highly Qualified Specialists (HQS) Work Permit applicants were previously exempt from this requirement. This class of worker is no longer exempted under the new regulations (Federal law No. 357-FZ), and must complete examinations or risk cancellation of their work permits. There are penalties if a foreign national fails to get fingerprinted or undergo a medical check-up, or if any test done during an examination yields an unfavorable result. It could result in a reduction in the duration of their stay, possible order to leave Russia, or a potentially ban from entering Russia in the future.
Who is Exempt? There are few exceptions to these new fingerprinting, photography, and medical examination requirements: 1) Citizens of the Republic of Belarus, and 2) children age six and under. The principle of reciprocity will serve as a basis for granting exemptions to the following categories of foreign nationals:
Heads of diplomatic missions and consulates, members of the diplomatic staff, and administrative and technical staff of foreign missions.

Individuals with diplomatic and service passports entering Russia in their official capacity.

Members of military attaché offices, trade missions, and other foreign government bodies.

Family members of foreign nationals listed above.
Please contact us if you need information the deadlines, where to take medical examination or fingerprinting, private-sector implications and additional information.
The Strategic Intelligence Value of Ransomware Ransomware implies a financially motivated crime. The theft of millions of dollars through extortion is the modern expression of a tactic far older than the digital systems so commonly afflicted. But focusing on ransomware as criminal activity overlooks the real strategic value these operations can provide their owners. Ransomware can be used to disruptive effects without any credible desire for financial gain (Russia), to bring in financial support for strategic weapons programs (North Korea), as well as for cover for, if not the direct operation of, intelligence collection.
This last strategic effect deserves specific consideration as the U.S. government and its allies work to counter ransomware operations after a recent surge in widely reported incidents. Many of the policy tools to better harden government and private-sector systems and to pursue criminal ransomware gangs may fail to address the strategic intelligence risks that ransomware operations can pose. This creates a risk of surrendering valuable information to adversaries through ransomware groups operating on their behalf or in some coordination. The surrendered information can provide both operational insight and strategic leverage to adversaries in an ongoing intelligence contest with the United States and its allies in cyberspace.
Ransomware is designed to encrypt a target's data until the victim pays a demanded ransom to the attacker, in exchange for the data's decryption. Publicly reported ransomware operations appear to be perpetrated largely by financially motivated criminal organizations. These operations have a low technical barrier to entry, as aspiring ransomware groups do not require extensive technical know-how to deploy ransomware but, instead, can rely on an emerging market of Ransomware-as-a-Service providers to supply the tools and operational support. This market drives an evolving array of ransomware as the success of one group begets imitation, evolution and further success by others.
One such evolution in recent years is the rise of double-extortion ransomware. This tactic threatens not only data encryption but also the theft and/or leak of the information. At least 16 ransomware groups are known to have used the double-extortion tactic in 2020, compared to just one such group in 2019. And according to one 2021 report, double-extortion ransomware cases increased 935 percent over the previous year. Certain foreign intelligence services are keen to develop discrete partnerships with ransomware groups, which can provide valuable information collected in the process of their criminal operations. Research has indicated that Russia's Federal Security Service (FSB) and Foreign Intelligence Service (SVR) benefit from close working relationships with multiple Russian ransomware groups. More in this Lawfare article, written by a fellow at the Atlantic Council's Cyber Statecraft Initiative within the Scowcroft Center for Strategy and Security. His research focuses on cyber strategy, counterterrorism and counterinsurgency, and the Middle East. 
Moscow court fines Nobel Prize winner Dmitry Muratov and Novaya Gazeta for 'abusing media freedom' Six fines totaling just over $1,800 have been handed down to Dmitry Muratov and Novaya Gazeta by a Moscow court. Muratov, Novaya Gazeta's editor-in-chief and a recent Nobel Peace Prize laureate, was accused of abusing freedom of mass information as well as failing to disclose the status of "foreign agents" mentioned in the paper's articles. The hearing in which the fines were discussed took place without any of the publication's representatives present in court. In fact, Novaya Gazeta had not even been notified about the proceedings in the first place, according to this article in Meduza. Meduza, based in Riga, Latvia, is an international publication released in Russian and English (there code of conduct is here). Pictured below are journalists Maria Ressa and Dmitry Muratov receive the Nobel Peace Prize for 2021. Photo: Cornelius Poppe / NTB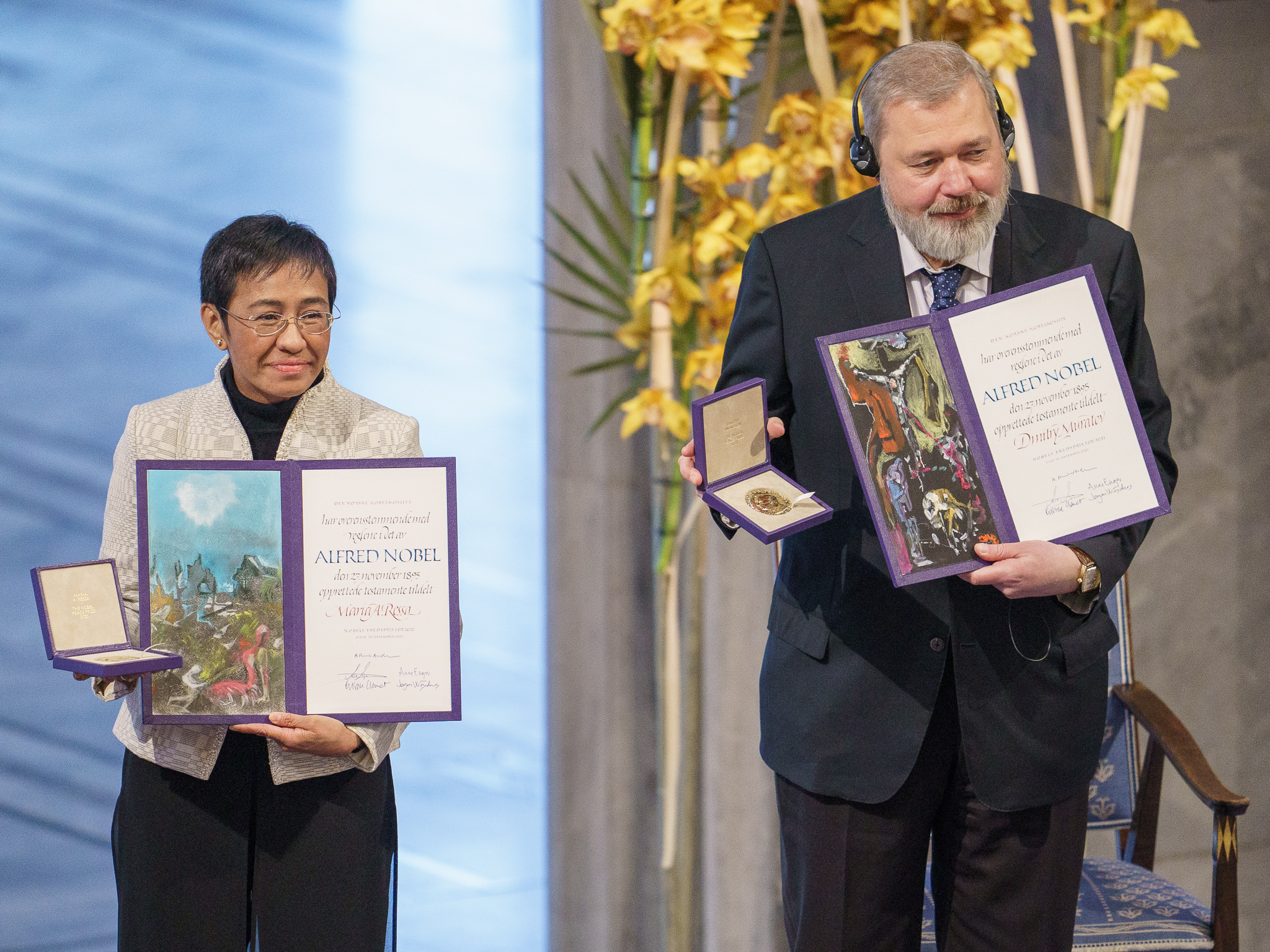 Orban's Hungary: A Russia and China Proxy Weakening Europe Today's Hungary is adversarial to transatlantic interests and democratic values. Under Prime Minister Viktor Orban's leadership, Hungary has embraced the efforts of authoritarian Russia and China to broaden and deepen their politico-economic influence throughout Central Europe. Hungary has become the primary staging ground for Russian and Chinese intelligence and influence operations targeting countries in the wider region. Hungary itself is a destabilizing force as it stirs irredentism in its near abroad while building alliances with authoritarian-leaning leaders throughout Southeast Europe. In response, Orban and his Fidesz Party should be increasingly contained and isolated until Hungary's government decidedly foregoes actions that gravely compromise Euro-Atlantic security and values. EVCSP's report is here. EVCSP, the European Values Center for Security Policy is a non-governmental, non-partisan institute defending freedom and sovereignty, and based in Prague. They protect liberal democracy, the rule of law, and the transatlantic alliance of the Czech Republic, and help defend Europe especially from the malign influences of Russia, China, and Islamic extremists.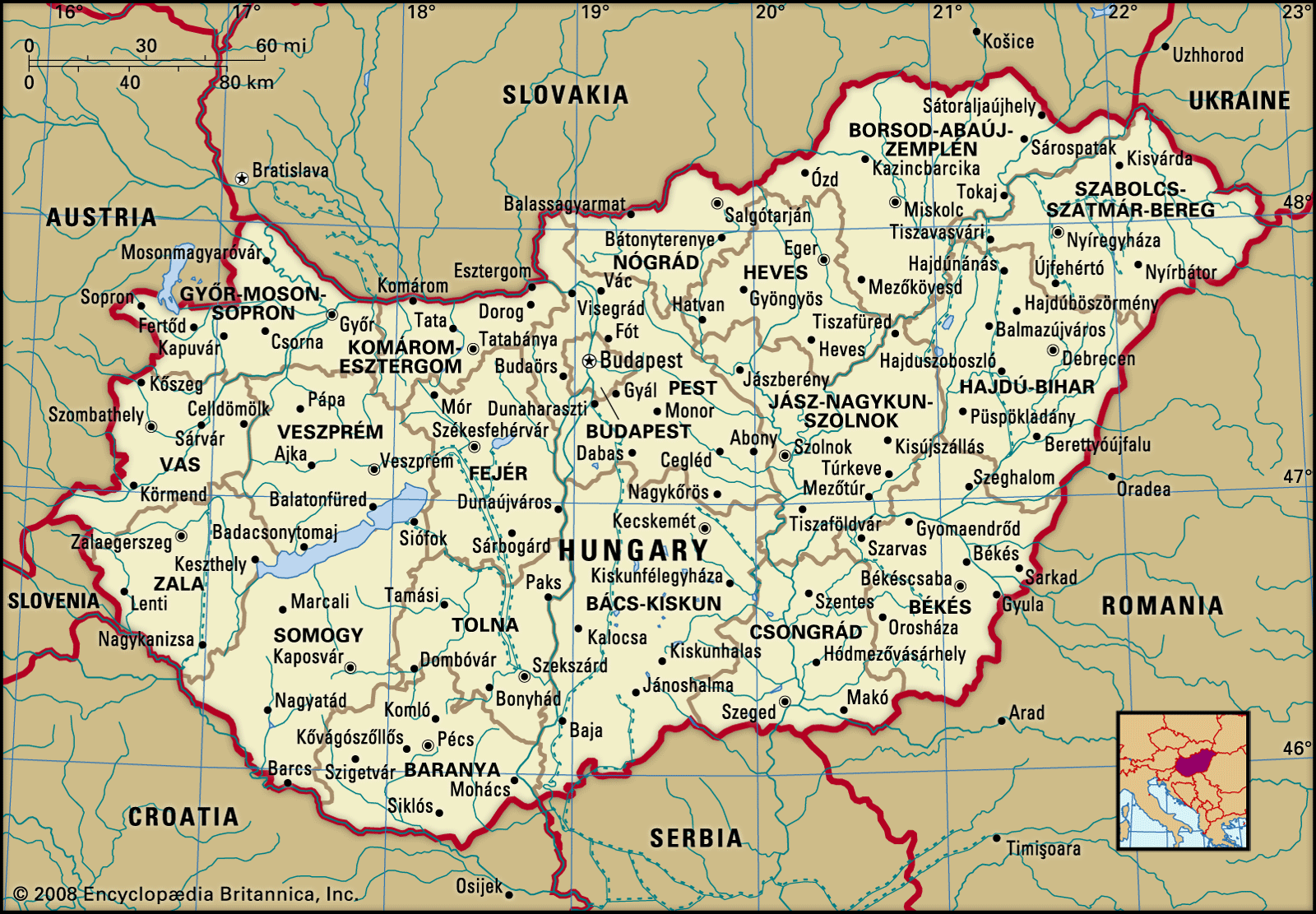 Image: Encyclopædia Britannica, Inc.
US and Allies Fail to Pull Moscow Away From Beijing During a video-conference on December 15, Presidents Vladimir Putin of Russia and Xi Jinping of China hailed close political, military and economic ties, as well as promoted their mutual personal friendship. The two leaders demonstrated their defiance to Western pressure and threats of escalating sanctions from the United States and Europe. According to Putin's foreign policy aide Yuri Ushakov, during the 1.5-hour-long discussion Xi insisted that although Russia and China are not treaty allies, their relationship "even exceeds an alliance. Putin reportedly briefed Xi about his recent video-conference call with US President Joseph Biden on December 7. Moreover, Putin and Xi jointly condemned Washington's "disruptive" policies. Xi supported the Russian demand of talks with the West on a comprehensive security arrangement in Europe and of legally banning any further eastward enlargement of the North Atlantic Treaty Organization (NATO) or the deployment of any Alliance weaponry close to Russia's borders. The two heads of state also discussed enhancing mutual trade and technological and economic cooperation. Xi specifically thanked Putin for "solidly supporting Chinese efforts to defend its key national interests and adamantly resisting attempts [by third parties] to drive a wedge to separate our countries". More in Jamestown's Eurasia Monitor Volume 18, Issue 188. The author of the article is a Moscow-based defense analyst and columnist for Novaya Gazeta. He served as senior research officer in the Soviet Academy of Sciences, from where he received his Ph.D.
Meta (formerly Facebook) has banned six private spy companies and a Chinese network from its social media platforms In a new report (Threat Report on the Surveillance-for-Hire Industry'), Meta has warned that hired spies are secretly targeting journalists, human rights activists and political dissidents on behalf of corporations and governments to an extent not previously understood. "The global surveillance-for-hire industry targets people across the internet to collect intelligence, manipulate them into revealing information and compromise their devices and accounts," the report states. The industry "provides intrusive software tools and surveillance services indiscriminately to any customer — regardless of who they target or the human rights abuses they might enable," the report explained. A separate and related report ('Pegasus vs. Predator: Dissident's Doubly-Infected iPhone Reveals Cytrox Mercenary Spyware') by Canadian research group, The Citizen Lab, describes a case study in which a phone used by an exiled Egyptian politician, Ayman Nour, was infected with two separate pieces of spyware, operated by government clients of two separate surveillance companies cited in the Meta report. 
What Is Cyber Command's Role in Combating Ransomware? The recent spate of ransomware attacks in the United States, including against critical infrastructure in the case of the Colonial Pipeline attack, raises questions about U.S. Cyber Command's role in responding to this type of malicious behavior. The crux of the issue is how to define an appropriate mission—if any at all—for employing military authorities, capabilities and resources against ransomware gangs, which are typically criminal organizations rather than nation-state adversaries. It's an issue that will only take on increased relevance, and one for which many key questions remain unanswered. Commentators and experts have offered different perspectives on this issue. For instance, the Institute for Security and Technology's recently published Ransomware Task Force report, which has helped to inform the Biden administration's approach to ransomware, has little to say about the military. The report mentions Cyber Command only once, in the context of listing the stakeholders that would be part of a Joint Ransomware Task Force, and it only briefly refers to the potential for military responses to ransomware. But other experts have weighed in more comprehensively. Jason Healey, for example, recently warned against giving the military far-reaching powers to address cybercrime, concerned about the potentially damaging effects of military involvement in cybercrime prevention on civil-military relations. Other authors came down on the other side; Peter Pascucci and Kurt Sanger argued that Healey's approach would tie the president's hands, noting that it's often difficult for federal law enforcement to take immediate action to counter transnational cybercrime. Both of these perspectives offer important insights as the U.S. navigates the complexities associated with the convergence of criminal and national security behavior in cyberspace. And despite disagreeing on core issues, the two sides generally concur that there is some potential role for the military in this space.
But it's not easy to demarcate where that role might lie. A central challenge is that the definition of roles, responsibilities, and—importantly—allocation of resources and capabilities across the federal government does not perfectly map onto threat actor behavior and motivation. Ransomware is most commonly associated with criminal organizations operating for profit—an area where law enforcement has a clear prerogative and role (one exception is cybercrime that directly impacts the military or defense industrial base). But, as Jenny Jun argues, states will likely begin to leverage ransomware for strategic purposes, given the potential coercive power of this capability—an area where the military traditionally takes the lead. And ransomware increasingly falls into the nebulous nexus where criminal and national security behavior overlap. This was the case with the Colonial Pipeline attack, which was perpetrated by Russian criminals but had the potential for national security effects given the targeting of critical infrastructure.
In the intersection of cybercrime and national security, criminal organizations that have ambiguous relationships with governments carry out ransomware for a mix of financial gain and strategic motivations at varying levels of control and direction by the government. For example, the Biden administration's recent statement attributing a range of malicious cyber activities to China specifically called out proxy actors linked to China's Ministry of State Security who moonlight in cybercrime for personal profit. It is precisely in this intersection of crime and national security that the role of military cyber capabilities is most uncertain and vague.
Therefore, a compelling case is to be made for employing Cyber Command to disrupt ransomware operations for activities that have significant national security consequences or are linked to broader strategic campaigns carried out by nation-state adversaries but that emanate from outside of U.S. borders. Moreover, it is apparent that Cyber Command currently has authority to engage cybercriminals in some circumstances, seemingly beyond "hunt forward" and partnering operations. This was demonstrated by its reported fall 2020 campaign against the Trickbot botnet run by Russian criminals. Moreover, in June 2021, Deputy Assistant Secretary of Defense for Cyber Policy Mieke Eoyang testified in front of the Senate Armed Services Subcommittee on Cybersecurity, affirming the military's role in countering ransomware attacks. That said, critical questions remain unanswered. Below, we outline core considerations policymakers should take into account. More in this Lawfare article, authored by an Assistant Professor in the Army Cyber Institute (she is also a Research Scholar in the Saltzman Institute of War and Peace Studies at Columbia University) together with the Executive Director of the Cyber Project at Harvard Kennedy School's Belfer Center.
Russia's quest for digital competitiveness: The role of private businesses in securing state interests Russia aims to strengthen its international standing as well as its economic and technological success by prioritizing the development of digital technology. As Russian authorities have increased their involvement in the ICT sector over the recent years, this has led to the hybridization of business and state logic action. In the latest FIIA Briefing Paper, the author from the University of Helsinki analyses the role of private businesses and their partnering with the Russian state within the field of digital technology. The author states that private digital economy actors are essential in the realization of Russia's goals and presents that a wider perspective on the topic is useful to broaden the often-presented view of Russia's ambitions within the ICT sector focused merely on defense capacity. By examining Russia's geoeconomics outlook on digital technology, the country's international potential is emphasized. "For private businesses, the Russian state's proximity is a mixed blessing that creates business development opportunities but also major risks. These risks limit Russia's capacity to make digital technology the driver of modernization of its economy", the author says. FIIA, the Finnish Institute of International Affairs is a research institute whose mission is to produce high quality, topical information on international relations and the EU. 
The World and Russia Need to Talk. But Not at Gunpoint Russia's massing of military forces around Ukraine now threatens an invasion by as many as 175,000 troops, perhaps in a matter of weeks. While the United States, Ukraine and the rest of Europe would prefer a diplomatic solution to this crisis, dialogue cannot be at the point of a gun. The West must bolster its defenses and prepare economic sanctions, while showing it is ready to discuss Russia's fears. But Mr. Putin must stand down his military threat to Ukraine and the rest of Europe before any negotiations.
Mr. Putin's buildup is designed to intimidate Ukraine, Europe and the United States into acceding to Russian control over Ukraine. Yet in the 21st century, empires no longer exist. The Soviet Union dissolved 30 years ago, yielding 15 independent states, each sovereign within international borders recognized by the world community. Many people in these nations, especially those born after 1991, know of Soviet times only from history books. Mr. Putin apparently seeks to regather some of these lands, the most important for him being Ukraine, where Christian Slavic civilization began centuries before there was a Russia. Ukrainians are proud of their culture, language, and heritage and are most unwilling to go back to Russian domination. They remember too well their treatment by Russia throughout history. Mr. Putin's invasion in 2014 unified the Ukrainian nation. Ukrainians will fight fiercely to remain free of Russia.
Russia's threat is not to Ukraine alone, but to European and international security. To encourage Mr. Putin to put down his weapons and come to the table—to deter a bloody war—Europeans and Americans must demonstrate resolve and strength and maintain a united front against the threat of aggression. Europeans and Americans must let the Kremlin know that resorting to force would be a tragic mistake that would cost Russia dearly. The Ukrainians would defend their land with a stronger, better-trained, better-equipped, better-led military than in 2014. Ukraine's well-motivated and trained civil resistance, consisting of a large corps of combat veterans, would make Russian attempts to hold Ukrainian territory hell for the occupiers, while U.S. and European economic sanctions would be harsher, broader and more damaging than any the Russians have seen to date.
Our world now faces real danger that confrontations can start with information warfare, escalate to cyber-attacks, and then to conventional warfare and even nuclear exchanges. To prevent such escalation, we need to reinforce norms of behavior, transparency and measures to build confidence among rivals. More in this USIP article, published on December 9, 2021. USIP, the United States Institute of Peace, is a national, nonpartisan, independent institute, founded by Congress and dedicated to the proposition that a world without violent conflict is possible, practical and essential for U.S. and global security.
Strategy and Pitfalls of EU Economic Sanctions The pandemic has motivated states to move away from liberal trade policy and engage in advanced contracts or introduce legislation that prioritizes the domestic market. It also made companies realise that they do not have a full grasp of their production chain – leaving many in sudden supply shortages, when a seemingly irrelevant market introduced a lockdown affecting the industrial output. The recent acceleration in political involvement in economic practices and rising awareness of long value chains is, however, part of a broader trend – only inflated by the pandemic and populism.
In this short op-ed for HCSS, the author, a post-doctoral researcher at the University of Warsaw, analyzes the Strategy and Pitfalls of the EU Economic Sanctions, ahead of the debate on the EU Anti-Coercion Instrument.
The UK's kleptocracy problem: how surviving post-Soviet elites weakens the rule of law The growth of London as a centre for financial and professional services coincided with the collapse of the USSR and the rise of post-Soviet kleptocracies in the 1990s. These states and their elites have since become a major source of clients for UK-based services firms and of investors in UK assets. In keeping with global standards, the UK has officially adopted a risk-based approach to anti-money laundering. However, failures of enforcement and implementation of the law – plus the exploitation of loopholes by professional enablers – have meant that little has been done in practice to prevent kleptocratic wealth and political agendas from entering Britain. Based on extensive research on the laundering of money and reputations by elites from the post-Soviet successor states, this Chatham House paper details how the UK is ill-equipped to assess the risk of corruption from transnational kleptocracy, which has undermined the integrity of important domestic institutions and weakened the rule of law. It concludes by calling for the UK government to adopt a new approach to this problem focused on creating a hostile environment for the world's kleptocrats.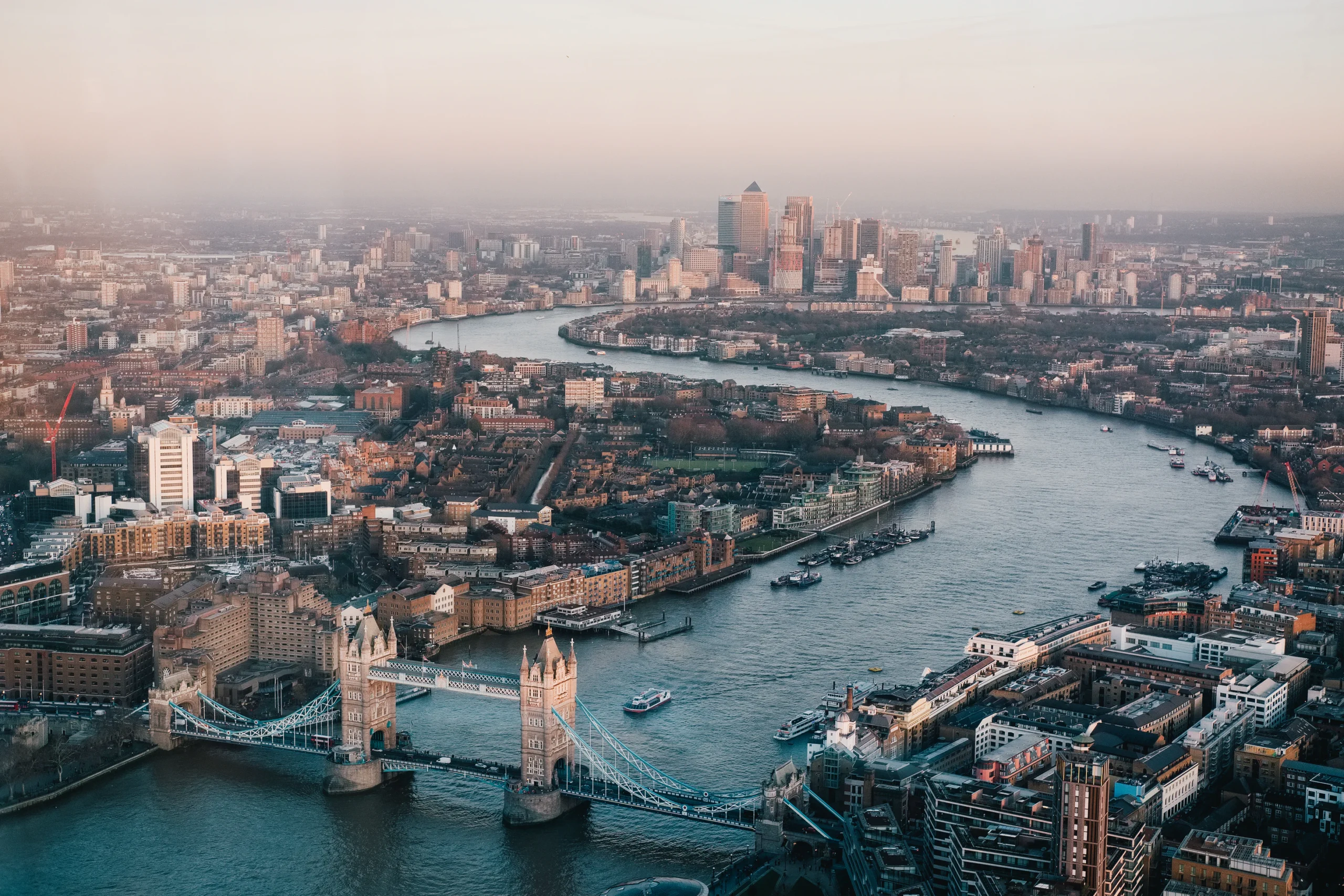 London
Russian National Sentenced for Providing Crypting Service for Kelihos Botnet A Russian national was sentenced today to 48 months in prison for operating a "crypting" service used to conceal the Kelihos malware from antivirus software, which enabled hackers to systematically infect approximately hundreds of thousands of victim computers around the world with malicious software, including ransomware.
According to court documents, Oleg Koshkin, 41, was convicted by a federal jury on June 15 of one count of conspiracy to commit computer fraud and abuse and one count of computer fraud and abuse. More in this DoJ press release.
Intelligence Almanac: 2020 Index Report / ИСКУССТВЕННЫЙ ИНТЕЛЛЕКТ АЛЬМАНАХ Индекс 2020 года This translated report by a Russian AI think tank (the National Technology Initiative -NTI- Competence Center for Artificial Intelligence at the Moscow Institute of Physics and Technology -MIPT-), provides an overview of Russia's AI landscape as of the end of 2020. The authors argue that the Russian AI industry is lagging relative to other countries, and recommend a three- to five-fold increase in Russian AI research funding. The Russian source text is available online.
Companies Linked to Russian Ransomware Hide in Plain Sight When cybersleuths traced the millions of dollars American companies, hospitals and city governments have paid to online extortionists in ransom money, they made a telling discovery: At least some of it passed through one of the most prestigious business addresses in Moscow. The Biden administration has also zeroed in on the building, Federation Tower East, the tallest skyscraper in the Russian capital. The United States has targeted several companies in the tower as it seeks to penalize Russian ransomware gangs, which encrypt their victims' digital data and then demand payments to unscramble it. Those payments are typically made in cryptocurrencies, virtual currencies like Bitcoin, which the gangs then need to convert to standard currencies, like dollars, euros and rubles. this high-rise in Moscow's financial district has emerged as an apparent hub of such money laundering has convinced many security experts that the Russian authorities tolerate ransomware operators. The targets are almost exclusively outside Russia, they point out, and in at least one case documented in a U.S. sanctions announcement, the suspect was assisting a Russian espionage agency. More in this article in The New York Times (subscription needed).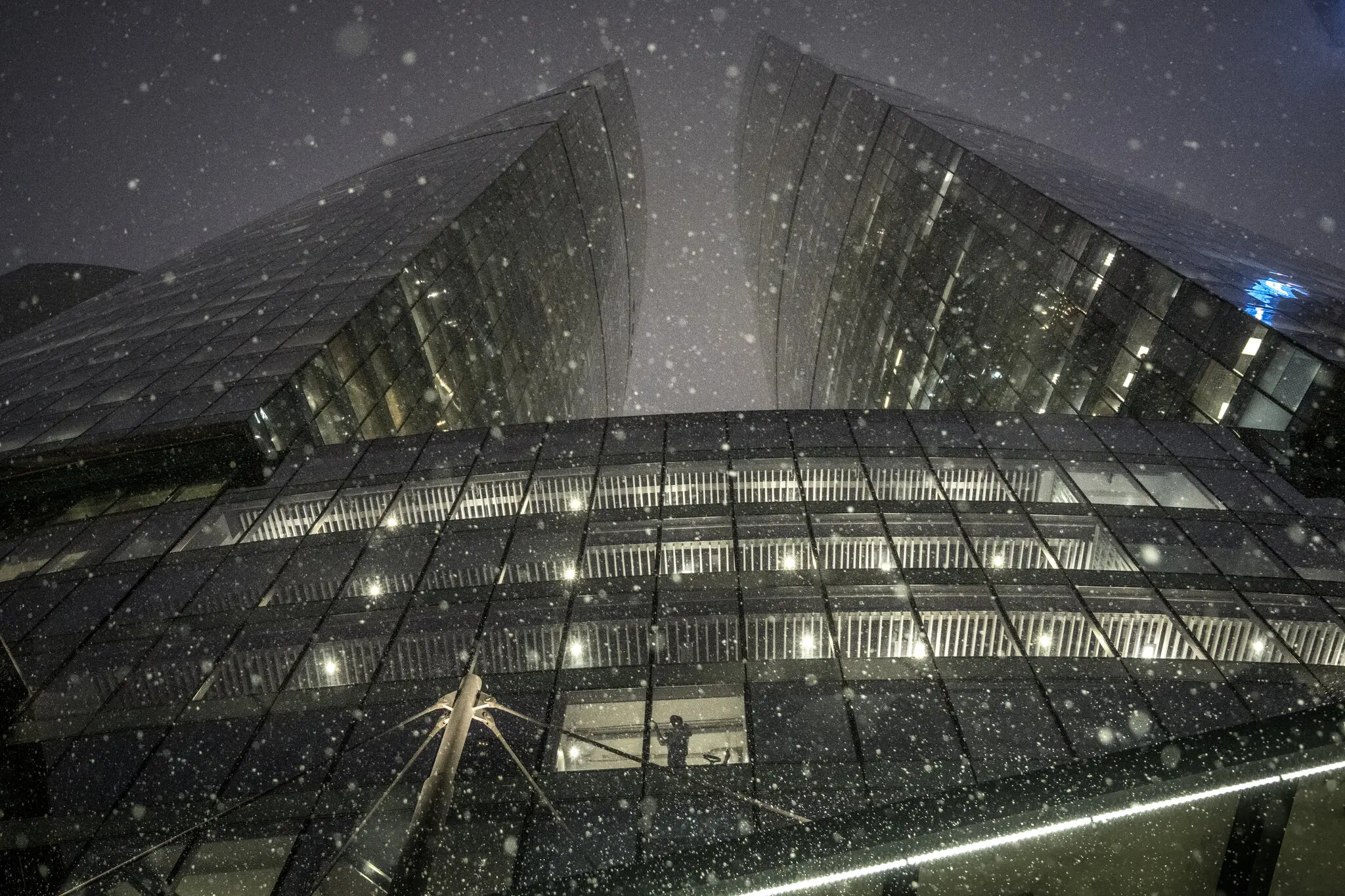 Federation Tower East, the tallest building in Russia's capital. Sergey Ponomarev for The New York Times

Toward a Trans-Atlantic Strategy on Russia Sanctions The status quo of the U.S.-E.U.-Russian relationship has been unsatisfying, to say the least. Despite the sanctions piling on, they do not seem to bring progress on any track — neither resolving the crisis in and around Ukraine, reducing human rights violations, or deterring new cyber attacks. The West's failed attempts to reset a Russia policy have culminated in this suboptimal strategy: the balancing of containment and selective cooperation. As the United States and Europe discuss additional sanctions to deter Russia from further aggressive actions against Ukraine, it is worth revisiting U.S.-E.U. thinking about sanctions. With Washington's striving for multilateral coordination and Brussels' quest for strategic autonomy, there is an opportunity to revamp a trans-Atlantic sanctions policy toward Russia. Instead of routine sanctions, the United States and the European Union should broaden the scope of their economic statecraft and focus on building resilience to external influences at home.  By reducing its own domestic vulnerabilities, the West can become more resilient to Russia's attempts to exploit weak spots in Western systems, thus reducing the need for a sanctions offensive. Stricter anti-money laundering regulations, robust foreign investment screening, and tighter export controls could minimize the West's domestic vulnerabilities and strengthen its room for maneuver to exert influence externally. This might not solve the United States and Europe's problems deterring Russia in the short term, but taking the long-term perspective may enable clearer thinking about a more effective use of economic statecraft.
As Moscow is amassing as many as 100,000 troops on its border with Ukraine, the United States and Europe are discussing new deterrence measures in the case of a Russian invasion of Ukraine. The Kremlin's new round of muscle-flexing has put Washington and Brussels' resolve to the test: How far is the United States prepared to go to push back against Russia, and is Europe willing to act on par? In the short term, deterring Russia with new measures of higher intensity is likely to work this time. The West has already threatened to impose "high-impact" sanctions if Russia invades Ukraine, which could include sanctions on Russian banks and energy companies as well as on the country's sovereign debt. While sanctions are known for being mostly effective in deterrence, their track-record in coercion is less impressive. Sanctions alone are not sufficient enough to coerce Moscow to change its behavior. Moscow lacks an incentive to change its behavior, as it perceives sanctions as an end in themselves, driven by the desire to punish Russia for past actions.
Unlike deterrence, coercion is a long-term problem that requires a complex approach. Diversifying away from sanctions to other tools of economic statecraft and shifting focus to bolstering the West's domestic resilience can help to change the perspective of how to deal with Russia in the long term. It's possible to do this without agreeing that Russia sanctions failed. Over the past seven years, Western sanctions performed important constraining and signalling functions. They exacerbated Russia's already adverse business climate and constrained the government's budget flexibility. However, despite having made an impact, sanctions are yet to become truly effective. The lack of trans-Atlantic strategy on Russia often led to reactionary moves from the West, while the pressure from sanctions failed to penetrate to the decision-making level. This is a helpful reminder that sanctions are not a silver bullet and should be deployed in conjunction with other instruments as part of a larger strategy. The December 6, 2021, War on the Rocks article "Toward a Trans-Atlantic Strategy on Russia Sanctions" is here.
ABCD 2021 Highlights: Next NATO Strategic Concept, New Threats, Russia's High Appetite for Risk, Emphasis on Collective Defence The Annual Baltic Conference on Defence (ABCD) 2021 focused on the new Strategic Concept that NATO will develop in time for its next summit in 2022.The conference discussed the influence of Russia and China on our security environment and how NATO should position itself politically and militarily in relation to these two countries, including in its deterrence and defence posture in the Baltic Sea region. It also discussed how the Alliance should develop more broadly in the next 10 years and reflected on the relationship between the US and Europe.The conference featured a long list of speakers, including Alar Karis, President of Estonia, Nikolaos Panagiotopoulos, Minister of National Defence of the Hellenic Republic, James Heappey, Minister for the Armed Forces of the United Kingdom, Margiris Abukevičius, Vice-minister of National Defence of Lithuania, Patrick Turner, NATO Assistant Secretary General for Defence Policy and Planning, Lieutenant General Sławomir Wojciechowski, Commander Multinational Corps Northeast and Guillaume Ollagnier, Head of the Department for Europe, North America and Multilateral Affairs at the Ministry for the Armed Forces of France.
Compared to 2010 NATO faces new threats. Its strengths have forced adversaries to go below the threshold of armed conflict. Adaptation and modernisation efforts must be accelerated, and the Alliance should amend its political decision-making process: the North Atlantic Council cannot afford months of deliberations and NATO should trade quantity for responsiveness. Burden sharing also means being in the South China Sea. NATO also has a potential role in ensuring sea lines of communication between the Eastern Mediterranean and the Pacific Ocean. Even though they may seem ineffective today, arms control efforts are necessary in case Russia should change its current approach.
It is a misperception that Russia is a declining power. On the contrary, Russia is not going away and has a high degree of appetite for risk. Indeed, Russia's elite consists of imperialists who are of the opinion that it is the West that is declining. There were different views as to whether China is a challenge or a threat. Some view China not as a rising power but as a present threat that uses hybrid and cyber tools very actively. NATO's new Strategic Concept will need to reflect the shift in the strategic landscape. Deterrence and defence will be less bound by geography because of recent developments, e.g., cyber, space and hypersonic weapons. But much of NATO's adaptation will be threat-agnostic, e.g., the need for more resilience.
NATO's three core tasks are likely to remain in the new strategic concept although the emphasis will be on collective defence and not on large out-of-area operations. Speakers expressed different views regarding NATO's approach vis-à-vis China due to the fact that it is harder to define China than Russia. Discussions about duplication and competition between NATO and the EU are unhelpful since capable national armed forces are the very basis of our security.
Speakers expressed opposite views on NATO's adaptation depending on whether their focus was on what already has been accomplished (glass half full) or on what remains to be done (glass half empty). Since 2014, the European Allies and Canada have increased their defence spending by 260 billion USD, the Alliance's nuclear deterrence has been strengthened and a new family of defence plans has been developed. Still, NATO lacks unity of command and national developments are not always harmonized, so more resources and bigger numbers will not automatically improve the situation. The conference was organised by the International Centre for Defence and Security together with the Estonian Ministry of Defence, and in cooperation with the Konrad Adenauer Stiftung. It was supported by MBDA, EuroSpike, Nammo, BAE Systems and Milworks. The event was attended by more than 180 participants, including representatives from NATO, Allies and partners, as well as defence and security experts. 
Russia-led fund in talks with Belarus on aid but wants reforms Andrei Shirokov, Managing Director of the Russian-led Eurasian Fund for Stabilization and Development (EFSD) has demanded that Belarus initiate reforms in order to get funding. Western sanctions imposed last year in response to widespread crackdowns on street protests made borrowing in international markets costly for Minsk, which had $8.55 billion in international reserves as of November 1. "We are negotiating with Belarus on a possible program of the government and the central bank to support its budget and balance of payments," Shirokov said in an interview with Reuters. According to Shirokov, a regional institution designed to provide financial support to its member states, including Belarus, can provide funds to the country on favorable terms and does not have a deadline for approving a financial assistance package. According to Shirokov, the credit limit for Belarus is $1.79 billion, but this can be altered by redistributing funds from other participating countries. It requires Belarus to implement economic reforms in order to free up funds. To this end, the Fund requires that Belarus adopt a monetary policy aimed at targeting inflation, establish a balanced budget policy setting debt limits, and reform state-owned enterprises. After the Belarusian economy was hit by the COVID-19 pandemic, political crisis and Western sanctions in August, Alyaksandr Lukashenka asked his Russian counterpart Vladimir Putin to lend him $1 billion through the Eurasian Development Bank (EDB), which manages EFSD funds. Belarus received a tentatively approved $930 million from the International Monetary Fund shortly after Lukashenko's request to Moscow. This has made the issue of borrowing "less acute" for Belarus, but did not resolve it. According to Shirokov, Belarus risks financial deficit within the next three years, while its economy has a growth potential of only 1% per year in the medium term, after shrinking by 0.9% in 2020. "The country cannot afford to maintain high social spending. There are two options here – either to carry out reforms to increase potential and real economic growth, or to cut costs," Shirokov said. Russia is the largest donor to the EFSD, but Shirokov said that Moscow cannot make decisions on its own. The fund was established at $8.5 billion in 2009 and has been increased by approximately $1 billion since then. Source: EVCSP's Belarus Watch Briefing, # 15. The European Values Center for Security Policy is a non-governmental, non-partisan institute defending freedom and sovereignty, based in Prague, Czech Republic. The EVCSP protects liberal democracy, the rule of law, and the transatlantic alliance of the Czech Republic, and they help defend Europe especially from the malign influences of Russia, China, and Islamic extremists.
Exclusive: Meet 'Director K', the MI5 spy responsible for keeping Britain safe from China and Russia Security service's head of hostile states counterintelligence reveals true scale of the threat facing the nation in unprecedented interview with The Telegraph. MI5's head of hostile states counterintelligence has called for an overhaul of te Official Secrets Act complaining it is a "staggering" 100 years out of date. In an exclusive interview the senior intelligence officer said current laws were suitable "if we catch somebody with a hand-drawn map intending to send it to an enemy", but not to combat the most diverse series of threats ever faced by the UK. The officer – who can be identified in public only by her title, Director K – said new laws were needed to "disrupt what is increasingly damaging activity" waged against the UK by hostile states, including Russia and China. She said that just two people had been successfully prosecuted under the Act in the past decade, proof that it needed urgent changes.
Director K told The Telegraph that Britain was under threat from "malign interference" that ranged from the theft of valuable intellectual property, such as the Oxford Covid vaccine, to "crass assassination plots" – a reference to Vladimir Putin's attempt to kill a Russian double agent using Novichok nerve agent in Salisbury. In the interview – the first ever given by an MI5 officer at her level of seniority – Director K urged the British public to play its part in combating the threat, by making sure computer systems were secure from cyber attack and that vital UK companies do not sell stakes to foreign powers. She added: "We need academia and industry to understand what the threats are and not to be naive about them." The Official Secrets Act, which dates back to 1911, was introduced in response to the threat from international espionage. It was replaced in 1989, although parts of the original act remain in force.  Following consultation, the Home Office is considering updating the law, although campaigners have warned it will punish whistleblowers and investigative journalists. But Director K said: "We need new legislation. We are in a position now where we are relying on powers that are over 100 years old." She said MI5 had "been laying out the threat", but it was now for Parliament to "decide what the right balance is" to ensure Britain retained its "openness" while giving the intelligence services "the tools we need to stop our adversaries from exploiting our openness against us". Director K went on: "There will be some specific measures in there that will allow us to create modern legislation that we need to deal with the range of threats we have been describing. "Some of them are really basic, so that at the moment it is not illegal to be a foreign spy in the UK. Which is staggering. "If we catch somebody with a hand-drawn map intending to send it to an enemy, which we don't really define, then we have the legislation. We have only used it twice [successfully] in the last 10 years because of that." New laws, she said, would mean MI5 "not having to find really creative ways every time to disrupt what is increasingly damaging activity". In the interview, Director K said that espionage was no longer the "stuff as being spy on spy, old school movies and novels territory", but "impacts every area of society, potentially every individual in the UK".
Russia posed an "acute" threat to the UK but China was "chronic", she said, likening Putin's Russia to an "unpredictable storm" while China's threat was long term, akin to the risk of climate change. She issued a warning to strategic companies not to sell out to Chinese firms, adding: "It could look very attractive to a small, pioneering start-up to be attractive to Chinese investment but we are seeing all too often that IP [intellectual property] being stolen and the benefits do not accrue to the company, and ultimately to our society, our economy." The lengthy, full interview, published on the 3rd of December, 2021, is here.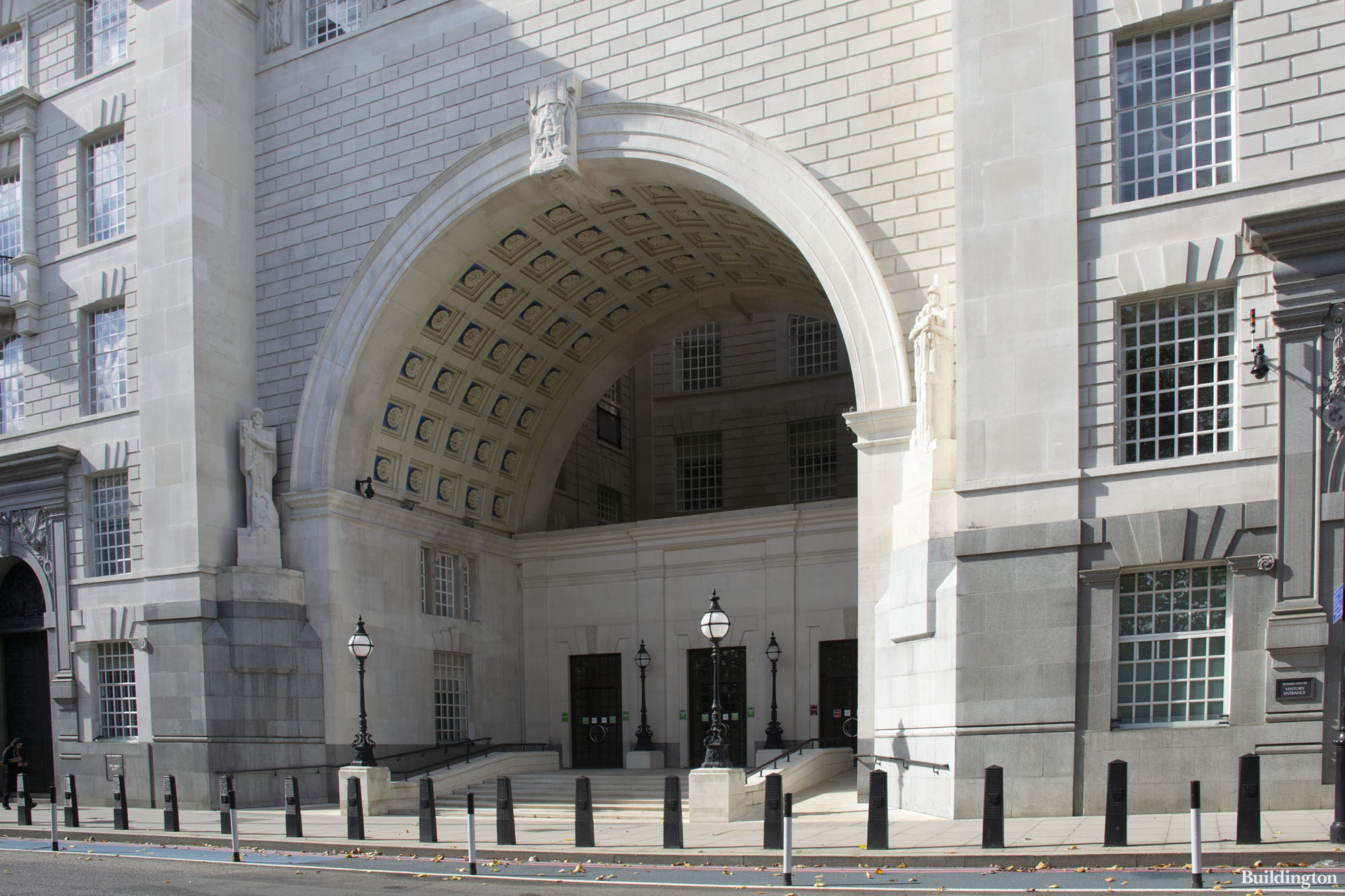 Thames House, the headquarters of MI5. Photo: Buildington
Additional information: 
MI5 / In April 1914, the Secret Service Bureau is absorbed into the War Office for the duration of the war. It becomes part of section 5 of the Directorate of Military Operations and is given the name MO5(g). In September 1916 MO5(g) is moved across to the newly established Directorate of Military Intelligence within the War Office. It becomes section 5 of the Directorate of Military Intelligence – hence MI5. In 1929 MI5 is renamed as the Defence Security Service, and in 1931 the Defence Security Service becomes the Security Service, the name by which it is still known today. However, "MI5" is still widely used as a short alternative to their official name.
MI6 / From 1909 and through the war the Service had a variety of names including the 'Foreign Intelligence Service', the 'Secret Service', 'MI1(c)', the 'Special Intelligence Service' and even 'C's organisation'. But, around 1920, the title the Secret Intelligence Service (SIS) was adopted. This is the official title the Service has continued to use ever since. The origins of the use of 'MI6' are to be found at the start of the Second World War when this abbreviation was adopted as a flag of convenience for SIS. It was used extensively throughout the war, especially if an organisational link needed to be made with MI5 (the Security Service). Although 'MI6' officially fell into disuse years ago, many writers and journalists continue to use it to describe SIS.
Speech by SIS Chief Richard Moore: Human Intelligence in the Digital Age Richard Moore, Chief of the UK Secret Intelligence Service (MI6), has made his first public speech since taking up his role in October 2020. He talked about the seismic changes he sees in the world, specifically in the espionage environment. He discussed China, Russia and Iran, three of the "Big Four" priorities for the intelligence world. He also explained what the UK is doing to address the fourth priority – the amorphous, shape-shifting character of international terrorism. As part of wider government strategy outlined in the Integrated Review, MI6 is adapting to meet the new threats and challenges that the accelerating pace of technological change now poses. With the shifts in the security landscape and revolutionary advances in technology, the business of espionage has become considerably more challenging. MI6 has traditionally relied primarily on its own capabilities to develop world class technologies. But, as Richard Moore tells the International Institute for Strategic Studies, mastering human intelligence in the digital age is a national security imperative, and it cannot be done alone. That includes being more open and partnering with the private sector to find new technologies to allow continued mastery of human intelligence in the digital age. 
Critically, the workforce of MI6 needs to be as diverse as the population it serves. Richard Moore says in his speech this means the organisation must be more open and able to continue to attract the very best of British talent. See the speech, and read the speech transcript here. 
New Investigation – Mobile Telesystems PJSC Mobile Telesystems Public Joint Stock Company ("MTS"), a provider of telecommunications services headquartered and incorporated in Russia, announced in an SEC filing on November 17, 2021, a new investigation into possible FCPA-related misconduct in Armenia. In March 2019, the SEC and DOJ resolved enforcement actions against MTS for FCPA-related misconduct in Uzbekistan. Under the terms of the settlements, MTS appointed an independent compliance monitor to review and test MTS' anti-corruption compliance code, policies, and procedures. In its 6-K filed on November 17, MTS disclosed that in connection with the independent compliance monitorship, certain problematic transactions were identified relating to the company's subsidiary in Armenia. MTS subsequently disclosed the transactions to the DOJ and SEC, and both agencies requested information regarding the transactions. MTS also initiated an internal investigation into the matter. Further information about MTS' investigation can be found on Stanford Law School's FCPA Clearinghouse.
Hackers are turning to this simple technique to install their malware on PCs According to a new ZDNet article, nation state-backed hacking groups are exploiting a simple but effective new technique to power phishing campaigns for spreading malware and stealing information that's of interest to their governments. Advanced persistent threat (APT) groups are using rich text format (RTF) template injections.  While the use of RTF text file attachments in phishing emails isn't new, the technique being used by hackers is easier to deploy and more effective because it's harder for antivirus software to detect – and many organizations won't block RTF files by default because they're part of everyday business operations. The technique is RTF template injection. By altering an RTF file's document-formatting properties, it's possible for attackers to weaponise an RTF file to retrieve remote content from a URL controlled by the attackers, enabling them to secretly retrieve a malware payload that gets installed on the victim's machine.
Attackers can use RTF template injections to open documents in Microsoft Word, which will use the malicious URL to retrieve the payload while also using Word to display the decoy document. This approach might require luring users into enabling editing or enabling content to begin the process of downloading the payload, but with the right form of social engineering, especially off the back of a convincing lure, a victim can be tricked into allowing this process to take place. It isn't a complex technique, but because it is simple and reliable to use, it has become popular with several nation-state hacking operations, which can deploy RTF attacks instead of other, more complex attacks, but still get the same results. 
Trump did not get a CIA briefing on Jan. 6 or for the rest of his presidency After a holiday break where he didn't receive a classified intelligence briefing, President Donald Trump was supposed to get one on Jan. 6, 2021—the day of the violent attack on the U.S. Capitol. It didn't happen. And then he didn't get one for the rest of his presidency—and hasn't received one since. That unusual stretch where the sitting president didn't receive a regular classified briefing is recounted in the latest version of a book published and regularly revised by the Central Intelligence Agency, which describes how spies update presidents on national security matters.
The German government has urged members of Congress not to sanction the Nord Stream 2 pipeline The pipeline would circumvent Ukrainian transit infrastructure and deliver Russian gas directly to Germany. President Biden has waived sanctions in response to the pipeline but dissatisfied Senate Republicans are pushing for new sanctions as an amendment to the annual defense bill. According to documents obtained by Axios the German government has argued that imposing sanctions would "weaken" U.S. credibility and "ultimately damage transatlantic unity." More in this Axios article.
Bosnia's power-sharing deal is coming undone. Here's how to fix it Bosnia and Herzegovina is currently experiencing its worst crisis since the 1992-1995 war. The Biden administration this week sent its highest-ranking envoy, Derek Chollet, to the region to explore paths forward. His trip has not resulted in any breakthroughs. Milorad Dodik, the Serb member of the three-person presidency of Bosnia and Herzegovina and de facto leader of the country's Serb-majority entity, Republika Srpska (RS), has announced RS's effective secession, threatening to withdraw it from Bosnia's central government, armed forces, judiciary, tax and customs agencies, and other state bodies, as well as to establish an independent Bosnian Serb army. These moves, in violation of the 1995 Dayton Accords that ended the Bosnian war, would establish the RS as a rogue state similar to Moldova's Transnistria and effectively partition the country. Dodik has been clear about his wish to see the end of Bosnia and Herzegovina since he became prime minister of the RS in 2006. But today, his threats seem more realistic than ever, particularly since he enjoys support from Russia—with the latter having threatened earlier this month to block the annual renewal of EUFOR, the EU's peacekeeping mission in Bosnia and Herzegovina. Russia has helped train the RS's police force, which is now armed with military-grade weapons, potentially enabling it to act as a military for the entity. Such moves are part of Serbia and Russia's wider assault on the international order in Eastern and Southeastern Europe, which also involve threats to Kosovo, the destabilization of Montenegro, calls to unite Serbs across the Balkans via the "Serb World" (Srpski svet), and an escalating Russian presence on the border of Ukraine. Further, Dodik wants to see the closure of the Office of the High Representative in Bosnia and Herzegovina (OHR), a body tasked with implementing the Dayton Accords and which has traditionally restrained Serb and Croat separatism in the country—even though the office, under incumbent Christian Schmidt (who's widely seen as soft on Russia) has never seemed more ineffectual.
Meanwhile, increasingly vocal right-wing populists in Europe, including Slovenian Prime Minister Janez Janša and Hungarian Prime Minister Viktor Orbán, are sympathetic to RS separatism. Nearby Croatia has also supported the Croat Democratic Union in Bosnia and Herzegovina, which supports Dodik's goal of dismantling the country. The article, written by an associate professor and head of research for the Department of Political Science and International Relations at the Sarajevo School of Science and Technology, was published in the New Atlanticist on November 19, 2021.
[vision_highlight color="black" style="style-1″]Bosnian Serb leader: Putin and China will help if west imposes sanctions[/vision_highlight] According to a November 29, 2021 article in The Guardian, Milorad Dodik has dismissed the threat of western sanctions and has hinted that China and Russia would come to his assistance. Dodik said that he would not be deterred and that sanctions and cuts to E.U. funding would only force him to take up offers of investment from China and that he expected to see Russia's leader "pretty soon." Dodik also insisted his plans need not lead to the end of Bosnia-Herzegovina.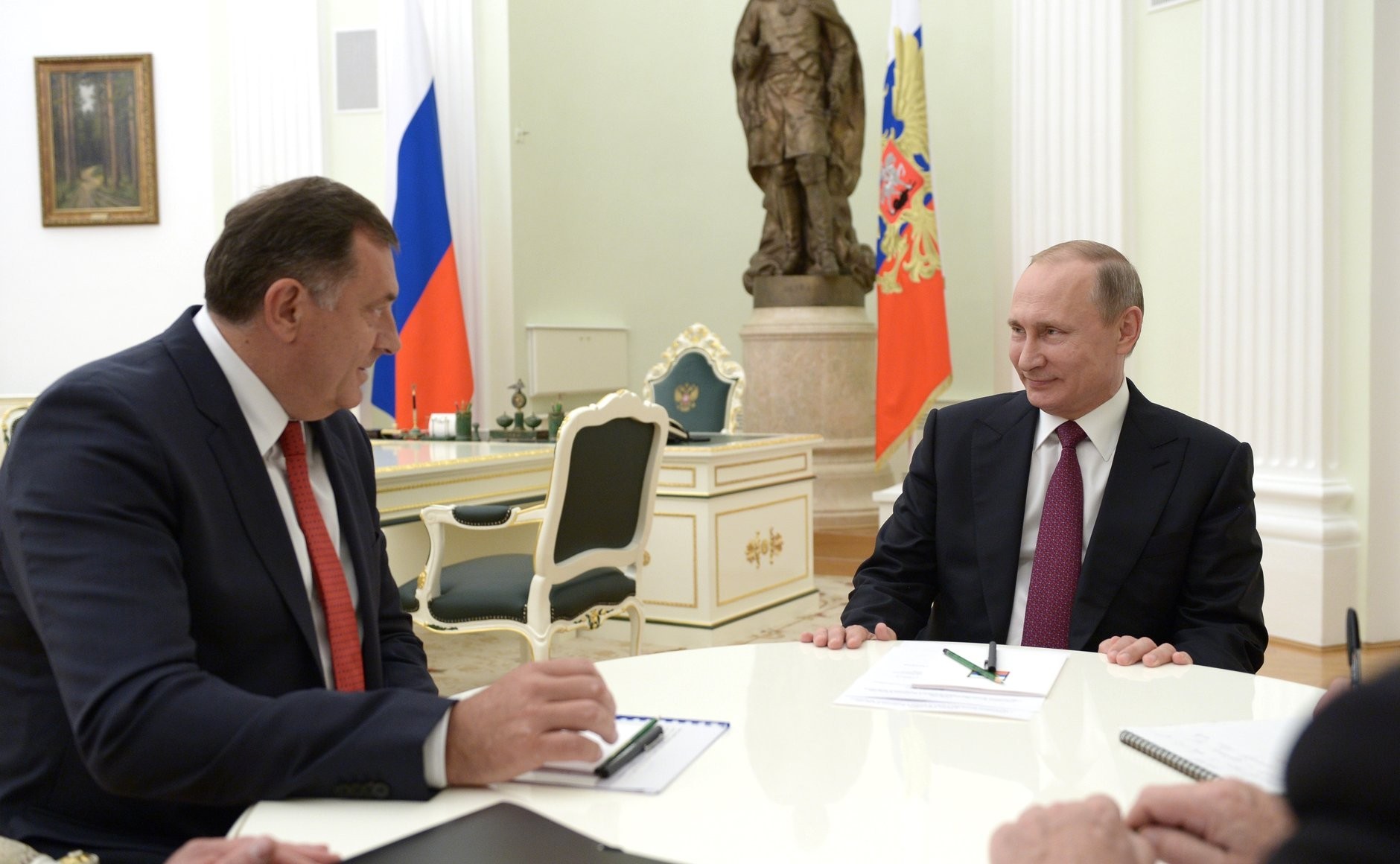 Milorad Dodik and Vladimir Putin at the Kremlin in 2016. 'He just says, "What is it I can help with?",' Dodik said of Putin. Photograph: Alexei Nikolsky/Sputnik/Kremlin/EPA
In the Russian Arctic, China treads on thinning ice Although China now plays an increasingly important role in the Arctic, the restrictive nature of Arctic regional governance will continue to make Beijing's fortunes in the region conditional on the support of the Arctic littoral states. China's main Arctic partner, Russia, may soon revert to its traditional stance of trying to limit Beijing's influence in the Arctic, due to growing tensions with the United States, concerns over China's increasingly independent Arctic diplomacy, and disappointment over a lack of concrete Chinese investment. In order to reach its goal of becoming a 'polar great power' China will need to lessen its dependence on Russian support and expand its economic and political ties with other Arctic states. This may present Arctic states with an opportunity to set limits on China's regional influence, but the benefits of any such limitation must be measured against the importance of giving China a stake in the fight against climate change.
In the traditionally calm waters of the Arctic, China's 'Arctic Policy White Paper' made much of a splash when it was first released in 2018. The paper showed, as was argued at the time by politicians and pundits, that Beijing would seek to establish itself as a new Arctic power, and in the process deprive the eight Arctic states of their control over the region's abundant natural resources. But while it is true that China today plays an increasingly important role in Arctic affairs, especially so in its role as a major investor into Arctic economies, many of the concerns around China's growing influence in the region have turned out to have been largely overblown. More in this LSE China Dialogue, and in this Carnegie publication, funded by the Russia Strategic Initiative U.S. European Command, Stuttgart Germany.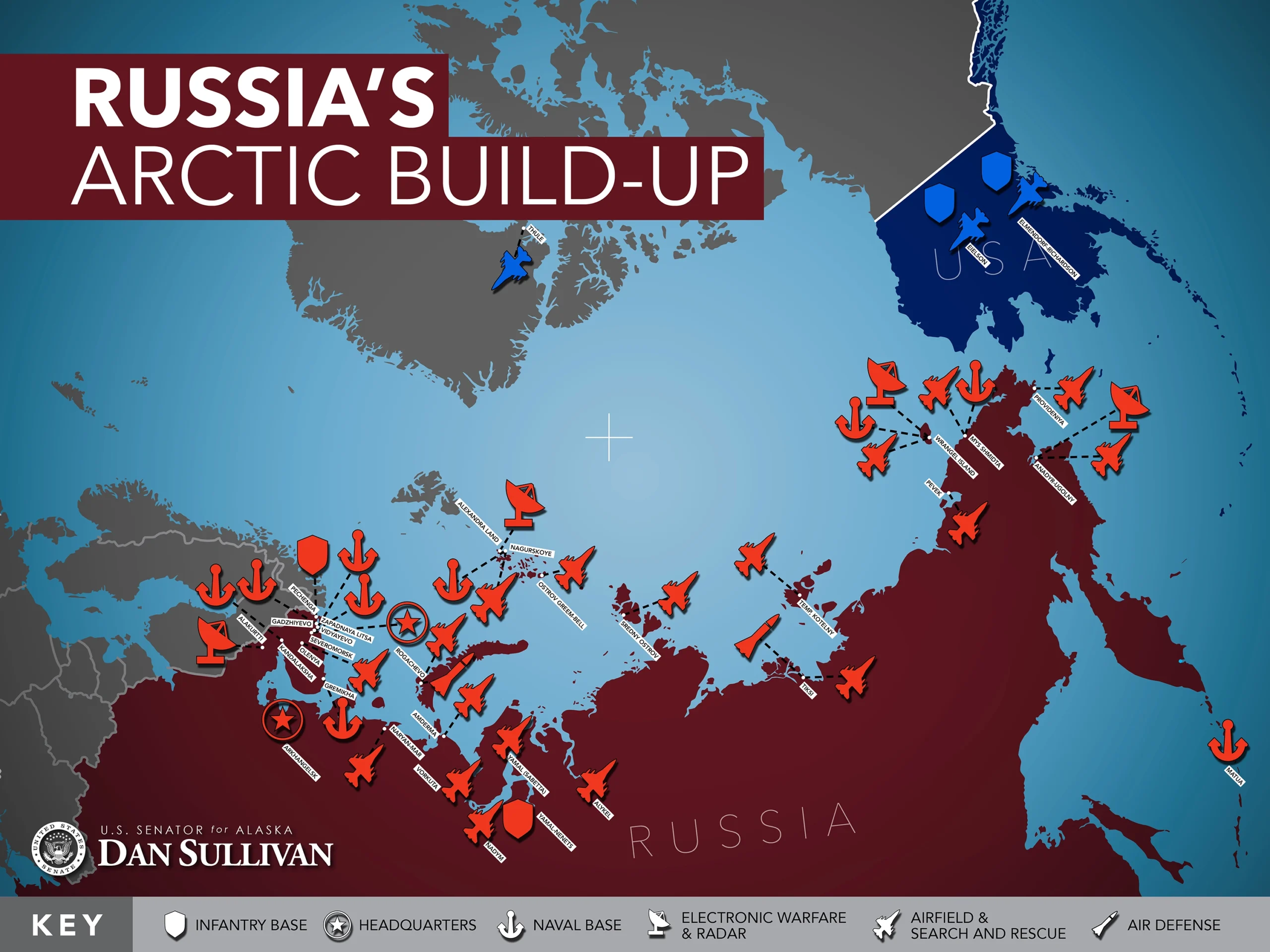 Towards a Data-Centric Great Game: New Challenges for Small States in Contemporary Power Politics The goal of every nation's security and defense policy is to maximize its ability to act in all security scenarios. This is underscored in the Finnish Government's Defence Report 2021. Yet, as leading states develop and deploy a growing number of offset data-driven technologies to maintain asymmetric advantages over their competitors, the task is arguably increasingly challenging and less understood in practice – especially by smaller states. The U.S. Department of Defense's 2020 Data Strategy rightly recognizes that in today's world, data is the "primary and permanent asset" with which global influence, security and prosperity are ensured. It is clear that a data-centric approach is the core element in the ongoing geopolitical competition as "an essential and integral part of the [national security] mission itself". The key to a data-centric approach is the alchemy of turning data from a passive element into a more dynamic, smarter, and more refined entity. The move to a data-centric approach, where data is the key resource and enabler of desired outcomes, is not a simple technical upgrade. Rather, it is a profound transformation of organizational culture whereby trusted, dynamic collaboration between siloed entities is a fundamental necessity in order to understand and plan for the types of data and data formats that exist and that are needed in an organization.
Naturally, the move to data-centricity involves technological activities as well. Yet instead of involving infrastructure-wide and massively expensive big bang upgrades, a more subtle and accessible mixture of existing legacy systems, new technologies, and cross-platform data flows can be utilized to create defensive and offensive capabilities for interstate competition, for example. Instead of being out of reach for smaller actors, this type of multimodal approach enables a new way of looking at data and understanding it not only in terms of something to be secured, but in terms of catalyzing it for proactive capabilities and deterrence. Data-driven technology is evolving exponentially and, accordingly, we are witnessing accelerating competition on the world stage, where the stage itself and the norms bound to it are simultaneously transforming. For example, the stage is increasingly inhabited by actors who are not constrained by wishful public statements to forego abusing (digital, financial, informational, and other) interdependencies. Moreover, to add insult to injury, these interdependencies are too often governed by rules which are animated by drivers that do not fit existing understandings of defence, security or resilience. As a result of these structural transformations, the nature of distributional capabilities is changing as the US and China engage in intensifying strategic competition in all domains, and as other traditional and emerging actors try to stay in the game or mitigate the implications of the overall radical shift. Yet the rapid evolution of data-driven technologies is propelled by US market-based and Chinese state-centric companies, whose influence and power grow as they develop new markets, technologies, and standards, which govern these technologies and – through them – the new human activities that these technologies enable. This is a de facto form of power and disaggregated governance. It erodes and challenges the traditional rules-based international order in which standard-setting has typically, with delay, been conducted via international organizations, where major states have held sway. The complexities and potential trajectories for offset options defy even the most informed strategic planners, and create friction, delay, surprise, dependency and vulnerability for all states. For example, the dynamics of convergence and divergence coexist. Contemporary data flows contribute to the convergence of traditionally clear boundaries of the domestic and foreign, virtual and real, and peace and war. This multiplies the aspects of operational opportunity, enabling full-spectrum and multi-domain operations. Further, technological evolution enables (expensive) platforms that merge multiple capabilities with interdomain implications such as the 5th generation fighter aircraft platforms. At the same time, it enables the creation of (cheap) single-purpose platforms such as microdrones. Both developments are enabled by the convergence of data. This
FIIA Briefing Paper is intended as a timely input into the emerging discussion on how the rapid evolution of technology creates previously unhighlighted consequences, which limit a nation's ability to act in all security scenarios. FIIA, the Finnish Institute of International Affairs, is a research institute whose mission is to produce high quality, topical information on international relations and the EU. The Institute also publishes a journal, Ulkopolitiikka (Finnish Journal of Foreign Affairs), and maintains a specialized library.
Technical Stakeholder Consultation on Proposed Electronic Communications Security Measures (ECSMs) Hostile states will be 'greatest risk' to 5G network – Irish government report. The report did not make specific references to countries that pose a threat to Ireland's telecoms sector but did refer to hacking groups such as APT 10, which is run by the Chinese Ministry of State Security.
Hard target espionage in the information era: new challenges for the second oldest profession Reliable and well positioned human sources are essential for the US and its allies in an era of declining relations and rising tensions with China and Russia. The recruitment and handling of spies is essential if the US and its allies are to cool relations carefully, enact sound policy and curb the relentless intelligence operations of their adversaries. However, despite the superficially more open borders of China and Russia, technological advances have made the threat of street surveillance to the recruitment and handling of agents today as acute as it was in Cold War "denied area" states. This paper assesses the degree of street surveillance in contemporary Russia and China – including the impact of biometrics and online data history on the defensibility of cover and the severity of advanced CCTV networks – and the solutions intelligence agencies might adopt to address these problems. Despite the possibilities cyberspace offers espionage – for instance, by reducing the need for face to face meetings between intelligence officers and agents – the paper establishes the limitations of technological answers and argues that Western intelligence officers are entering a new era of Moscow and Beijing Rules in which they are more essential than ever and yet need to operate with absolute caution.
In 2018, the Trump administration declared Russia and China to be the main security concerns of the United States, not terrorism. This move was hardly unanticipated. As former Defence Secretary James Mattis claimed, declining relations and rising tensions with these 'revisionist powers' have increasingly challenged US hegemony. But as military and intelligence resources are steered accordingly towards Beijing and Moscow, Humint, meaning in this case espionage – the recruitment and handling of spies – must play a primary role. The most important secrets, including the aims and intentions of President Xi and President Putin, are likely contained either in the minds of a select few or in heavily guarded vaults. Simply put, if the US and its allies are going to cool relations, enact sound policy, and curb the relentless intelligence operations of their adversaries, they are going to need reliable and well positioned human sources.
Yet in order to recruit and handle these human sources (better known as agents or spies), today's intelligence officers must compete with the rising threat of street surveillance, a threat that has parallels with the Cold War. Street surveillance, meaning the physical observation of intelligence officers, is the Achilles Heel of espionage, allowing contacts, movements, and tradecraft to be mapped out. To avoid their watchers, intelligence officers run countersurveillance techniques, which in turn pushes up the amount of resources that counterintelligence must invest to keep a single person under observation. Rampant street surveillance was a hallmark of the Cold War's 'denied area' states: restricted borders limited the intake of potentially suspicious foreigners into the Soviet Union, while massive KGB resources put the few who arrived under intensive observation. Everyone from students to tourists were watched to some degree, and those most likely to be intelligence officers – especially diplomats – were barely able to escape the KGB's pervasive glare. Surveillance was so endemic, that the West developed a series of guidelines, known as Moscow Rules, to help intelligence officers navigate Soviet turf – most notably rule 1 'Murphy is right', which might have been better expressed as assume nothing but the worst. But at their heart, Moscow Rules reflect a period of intense struggle, where every agent was hard won.
The laxing of Russian and Chinese borders in the post-Cold War world brought about greater opportunities for Western intelligence officers. Tourists and businessmen could travel to their major cities with relative ease, with a larger footprint of international travellers putting new strains on surveillance while offering more wiggle room for foreign operatives. However, today the advantages offered by these more open societies must be weighed against emerging technological threats. In recent years, technological developments have created new challenges to intelligence officers' cover (the fake identities they use to enter and socialise in foreign environments), potentially allowing surveillance to function with unprecedented speed and efficiency. As argued by the former head of SIS, Alex Younger, today's intelligence officers face an 'existential threat' brought about by the information age. These technological challenges have already been documented to some extent by scholars and former practitioners, including former CIA case officer David Gioe and former deputy head of SIS, Nigel Inkster, but have not received sustained examination in the context of specific hard targets. This paper thus attempts to examine the state of street surveillance in contemporary Russia and China, alongside the solutions that intelligence agencies might adopt to address the problems it presents. It aims to show that the West faces a new and fraught era of Moscow/Beijing Rules with no easy resolution and dire implications for the value of espionage.
Russia and the FSB. The Russian government's willingness to invest vast resources in surveillance is increasingly apparent. In the Cold War, closed borders ensured that only a handful of intelligence officers could travel into Moscow, most of whom were based in embassies under diplomatic cover and subjected to round-the-clock surveillance. The collapse of the Soviet Union brought new problems for Russian counterintelligence, as internal chaos, burgeoning organized crime, growing numbers of foreign intelligence officers, war in Chechnya, and low wages, stretched its new domestic security agency, the FSB, to the utmost. However, with the aid of president Vladimir Putin, who regards the FSB 'as among his closest allies and most powerful instruments', the security service's powers have steadily increased. And whereas the worst impulses of the KGB were reined in by party control, its successor is a far more autonomous beast, more loyal to Putin than to the state. Since his tenure in the late 1990s as director of the FSB, Putin has increasingly called for greater effort in tackling foreign espionage. Declining relations with the West have seen these fears escalate, with foreign spying rising to the state's top security priority. In 2017, Putin declared that Russia faces 'greater demands' from foreign threats, particularly with regard to 'confidential information concerning our military-technical capability', and boasted about putting 'a stop to the work of 52 foreign intelligence officers and 286 agents' in the previous year. To an extent, this rhetoric can be tied to rising political and social activism, since by labelling protestors as 'paid agents of the West', Putin 'has the justification he needs to enact strict domestic security policies aimed at preventing the subversion of his administration and to eliminate his opponents'. But regardless of whether the Kremlin truly perceives foreign intelligence as underpinning domestic opposition, the threat of foreign espionage and the surveillance of foreign operatives is central to Russian security. This is underscored by the sheer size of the FSB, which in 2013 boasted of manpower between 200,000 and 300,000 strong, a number which has since risen to almost 400,000 – a stark contrast to the meagre 13,000 in Russia's foreign intelligence service (SVR).
Given these numbers, anyone suspected of being an intelligence officer in Russia must expect unrelenting scrutiny. According to Michael McFaul, who served as the US ambassador to Russia until 2014, '[the] counterintelligence operation that [Moscow] runs against the U.S. Embassy measures in the thousands … It always felt, especially sitting in Moscow, of course, that we were in a counterintelligence and collection battle that was an asymmetric fight'. The scale of this surveillance is matched by its intensity, with intelligence officers experiencing increasing levels of aggression by FSB watchers. According to media reports, McFaul was 'hounded by government-paid protesters, and intelligence personnel followed his children to school', while in Obama's first term Russian 'intelligence personnel broke into the house of the U.S. defense attaché and killed his dog'. Such unpleasant incidents only worsened in the aftermath of Russia's incursions into the Ukraine and Crimea. As detailed in a report by Estonia's Teabeamet intelligence agency, the tactics used by Russian security services against foreign officials have escalated in danger, recklessness and audaciousness, including burglaries, intimidation, harassment, defamation, physical assault, and even drink spiking. In some cases, this behaviour has forced intelligence officers to evacuate Moscow, as exemplified in 2016 when one US diplomat (confirmed to be a CIA officer) was violently tackled to the ground by a uniformed FSB guard as he returned to the embassy. The attack was allegedly provoked when the CIA officer successfully lost his tail, infuriating the FSB who responded by inflicting injuries severe enough to merit an immediate medical flight out of Moscow. Previously, aggressive harassment of this nature was mostly reserved for intelligence officers who contentiously provoked their watchers, but evidently this unwritten rule of espionage is being ignored. In 2016, these tactics led the then serving director of the CIA, John Brennan, to raise the issue with his FSB counterpart, Alexander Bortnikov: 'I first told Mr Bortnikov, as I had several times previously that the continued mistreatment and harassment of U.S. diplomats in Moscow was irresponsible, reckless, intolerable and needed to stop'. Despite this effort, within a year US diplomats and their families were reporting further acts of intimidation and harassment by Russian security services throughout Moscow and Europe.
Moreover, any hope of trying to meet sources and agents in less hostile environments has been curtailed by travel restrictions. As argued by the Moscow Times (one of the few Russian media outlets not controlled by the state), '[an] important part of the Kremlin's new course of self-imposed isolation is the rapid growth in the number of citizens who, for various reasons, are banned from leaving the country', particularly those employees 'in the country's bloated security apparatus'. The FSB's staff were one of the first to be restricted after one officer, Aleksandry Poteyev, defected to the US in 2010, revealing the names of the Russian Illegals arrested that same year. However, since the Ukraine conflict the outreach of travel bans has vastly expanded, including over 4 million Russian personnel in government, military, and security sectors. The Ministry of Defence alone accounts for two million employees who now cannot travel to a list of around 150 countries without permission. This list also extends to top-ranking officials: 'Defense Minister Sergei Shoigu, Federal Drug Control Service chief Viktor Ivanov, Federal Security Service head Alexander Bortnikov and others are, like the lower-ranking members of their agencies, affected by the ban and cannot visit the West'. Simply put, if intelligence offers are to meet sources with credible access to classified information, they will likely have to do so in Moscow, against the full force of Russian counterintelligence. The Research Article by a fixed-term lecturer in the Politics and Contemporary History Faculty at the University of Salford was published here on the 7th of July, 2021.
Navigating Relations with Russia in the Arctic Until recently, the Arctic was largely immune to the geopolitical tensions that play out between Russia and the transatlantic partners. However, climate change and the Arctic's melting sea ice have opened access and allowed for increased human activity, which, in turn, has amplified competition in the region. Against this backdrop, a new CNAS Policy Brief contends that the United States and its Arctic allies, should use the opportunity presented by Russia's current chairmanship of the Arctic Council to work toward reducing tensions and set in motion small steps toward stabilizing relations in the region.

Ukraine, Georgia and Moldova between Russia and the West The three countries over the past five years have benefitted from increased trade with the EU, without however strengthening the rule of law to boost investments and lift them out of economic stagnation. The elites remain unwilling or unable to break vested interests, despite the pressure exercised by the Western actors, and partly because of Russian attempts to counterbalance or undermine pro-Western forces, argues Henrik Larsen in this CSS Analysis. The Center for Security Studies at ETH Zurich is a center of competence for Swiss and international security policy. It offers security policy expertise in research, teaching and consultancy.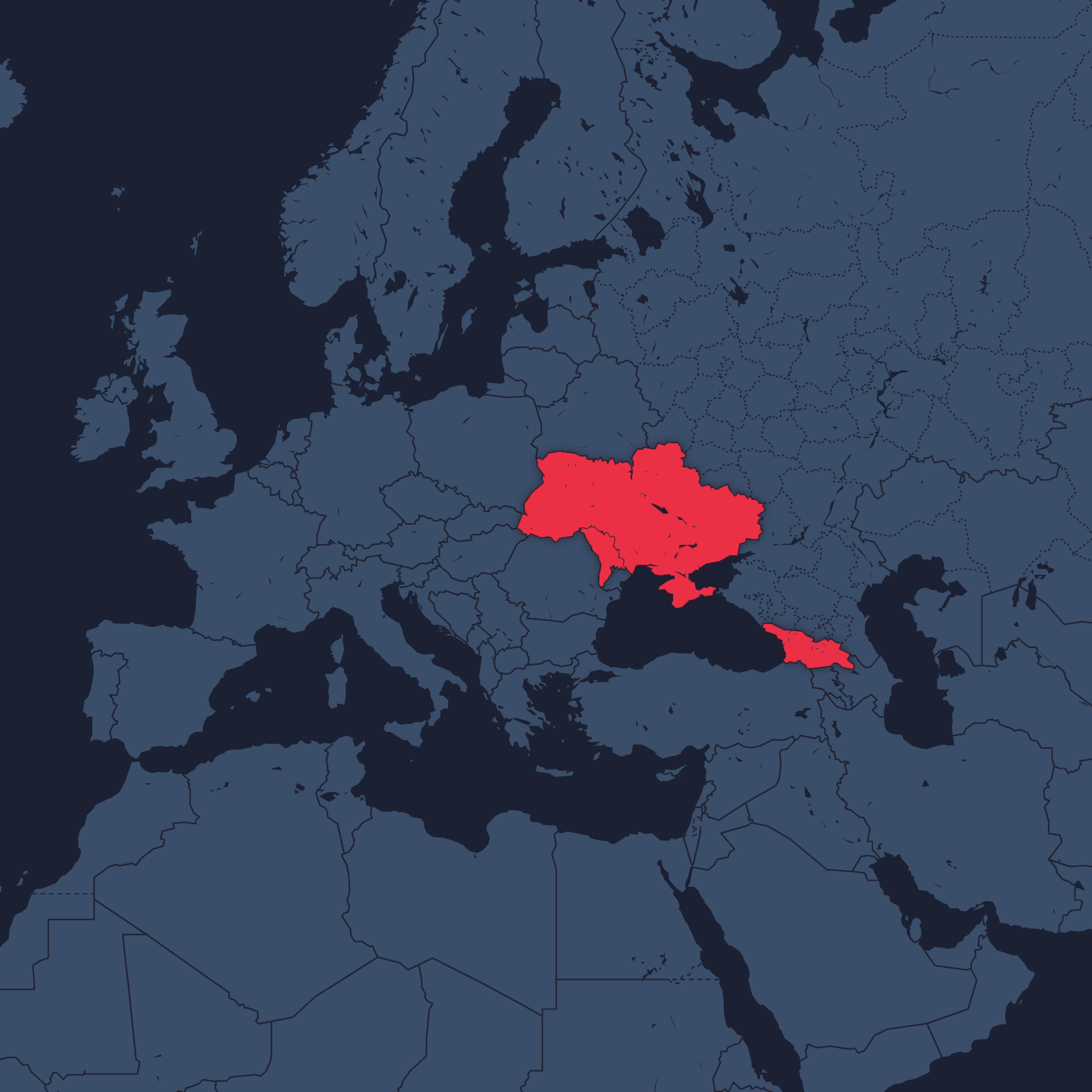 Picture: Reformatics (a boutique advisory firm, established by Georgia′s former Prime Minister, Mr. Nika Gilauri, who leads Reformatics together with his former chief advisers on economic reform, the business sector and governance Ms. Tamara Kovziridze and Mr. Vakhtang Lejava)
Major Power Rivalry and the Management of Global Threats In this new CFR report, a senior fellow at the Center for Security, Strategy, and Technology at the Brookings Institution, urges the United States to regard distrust—not cooperation—as the baseline condition for starting negotiations around shared global threats and challenges with other major powers, such as China and Russia. 
The Growing Importance of Belarus on NATO's Eastern Flank The Jamestown Foundation's latest book explores the enduring trends and strategic dimensions of Belarus, a little-understood but critically important country on NATO's eastern border. The political crisis that gripped Belarus following the disputed August 2020 presidential election has, for now, derailed the cautious rapprochement that had been developing between Minsk and the West. Nevertheless, a number of crucial state interests and geopolitical realities remain unchanged and can be expected to outlast the current crisis. The following study delves into those political, economic, energy, military and strategic considerations to help explain where Belarus came from and where it is going in the coming years. Over the past several years, the unique and widely misunderstood country of Belarus has risen to the attention of policymakers in Europe and the United States. Though for centuries an important invasion corridor across the plains of North Central Europe, its strategic importance had been overlooked by post–Cold War Western military planners until Russia's invasion of neighboring Ukraine in 2014. Today, there is increasing awareness that preserving Belarus's independence and averting a permanent Russian military presence on its territory is critical to the security of allies on NATO's eastern flank. It was almost a miracle of history that the modern state of Belarus was created out of the collapse of the Soviet Union. Yet in the three decades of its existence, it has steadily gained a sense of national identity, despite continuing to live in the shadow of Russia. At the same time, multi-vectorism has been one of the few constants in Belarus's foreign policy precisely because it has allowed this country to navigate between stormy and calm periods in relations with Russia on the one hand and the West on the other. These dynamics can be expected to endure and outlast the political crisis that gripped Belarus following the falsified presidential election of August 2020.

The Future of the Digital Order Nations that successfully harness the vast economic, political, and societal power of emerging information and communications technologies will shape the future of the global digital order. But this future is not set in stone. A closed, illiberal order is taking root in strategic regions around the world, as non-democratic governments exploit digital tools to grow both internal control and external influence. A comprehensive new CNAS report examines how China, Russia, and various Middle Eastern governments are cultivating this new digital order across three pillars: information control, surveillance, and technology governance. The report reveals four key trends with implications for the future:
Growing China-Russia alignment will generate dangerous digital synergies.




Countries around the world, particularly autocratic regimes and those flirting with illiberalism, will seek to regulate online communications platforms through social media, data localization laws, and instigating company self-censorship.




Illiberal regimes will seek out Chinese technology to help them control social movements and civil protests.




The practices of illiberal regimes will reduce the efficacy of U.S. mitigation practices. Russia and China's efforts to promote an illiberal digital order complement one another and could accelerate innovation between the two nations.



The Future of the Digital Order draws on expertise and research from across CNAS' Technology and National Security, Indo-Pacific Security, Middle Eastern Security, and Transatlantic Security programs. The U.S. must craft a policy response that considers these emerging patterns and incorporates more than its usual partners in Europe and the Indo-Pacific. Shoring up the existing coalition of democratic actors to counter these illiberal trends will likely not be sufficient. The authors offer recommendations that the United States can implement on three fronts: at home, while engaging with traditional U.S. democratic as well as nondemocratic partners, and when countering U.S. adversaries such as China, Russia, and Iran. "An open digital order is the only way to ensure the trust and integrity of technological ecosystems, inclusive growth and shared prosperity, and innovation imbued with universal rights," the report warns. "Authoritarian uses of technology threaten the strength and resilience of democratic values and institutions."
Do cyber spies dream of electric shadows? Alice sits at a bar with Bob, a travel consultant she has been seeing socially since she met him a few weeks ago in the lobby of the building where she works as a network administrator. Her company develops IT systems for the military. Bob isn't actually a consultant but a foreign intelligence officer who has been influencing Alice to sell state secrets. He is facing away from the closed-circuit TV camera above the counter, but he's oblivious to the fact that his movements have been tracked via facial recognition ever since he arrived in the country. Bob's true identity was revealed in a ransacked personnel database and the microphone on his smartphone was hacked through a zero-day vulnerability to record Alice breaking the law. While this story is fictional, it highlights how pervasive surveillance, online personal data and new technologies such as trackable devices are making it harder for states to collect intelligence from human sources (commonly referred to as human intelligence, or HUMINT), which includes a range of activities whose core purpose is to recruit an individual to 'spy'.
In this new era, espionage will pit tech against tech to avoid detection and create more plausibly deniable covers. Covert communications will likely become more sophisticated to avoid detection, but HUMINT collection agencies could further collaborate with their technical counterparts to take full advantage of other emerging technologies to protect their intelligence officers and agents on the ground. Cyberspace is changing spycraft, and national security agencies are being urged to adopt machine learning and open-source data to bolster their analytical capabilities. Human intelligence and networks of informants, however, will remain necessary for acquiring some secrets, assisting cyber operations by placing USB drives in air-gapped computers, for example, and providing insights into the thinking of decision-makers in target countries. To establish trust between officers and their informants, interpersonal and face-to-face meetings may be unavoidable while virtual reality and other digital technologies mature. In countries like Russia and China, some experts have argued that traditional HUMINT tradecraft has become obsolete due to the use of facial recognition, biometric scanning and internet-connected devices that leave 'digital dust' for counterintelligence officers to detect. This has followed a New York Times report claiming a top-secret CIA cable revealed that dozens of informants working for the US had been compromised or killed in these increasingly difficult operating environments.However, technological advances haven't been fully utilized yet and present an opportunity for HUMINT collection agencies like the CIA, MI6 and the Australian Secret Intelligence Service to work with the NSA, GCHQ and Australian Signals Directorate to develop new HUMINT tradecraft. For example, new covert communication techniques could take advantage of anonymizing technologies that are already challenging counterintelligence in open democracies. More in the November 11, 2021 issue of The Strategist.
Three decades of Russian policy in the European part of the post-Soviet space: Swimming against the current Since the collapse of the Soviet Union, Russian foreign policy has been characterized by the pursuit of a great-power status along with the wish to retain its domination in the post-Soviet states. Since Vladimir Putin's rise to power, the Kremlin has been making a consistent effort to strengthen Russia's regional position.  This is also reflected in the competition between Russia and the West in the "common neighborhood" turning into an open stand-off after Russia's annexation of Crimea in 2014.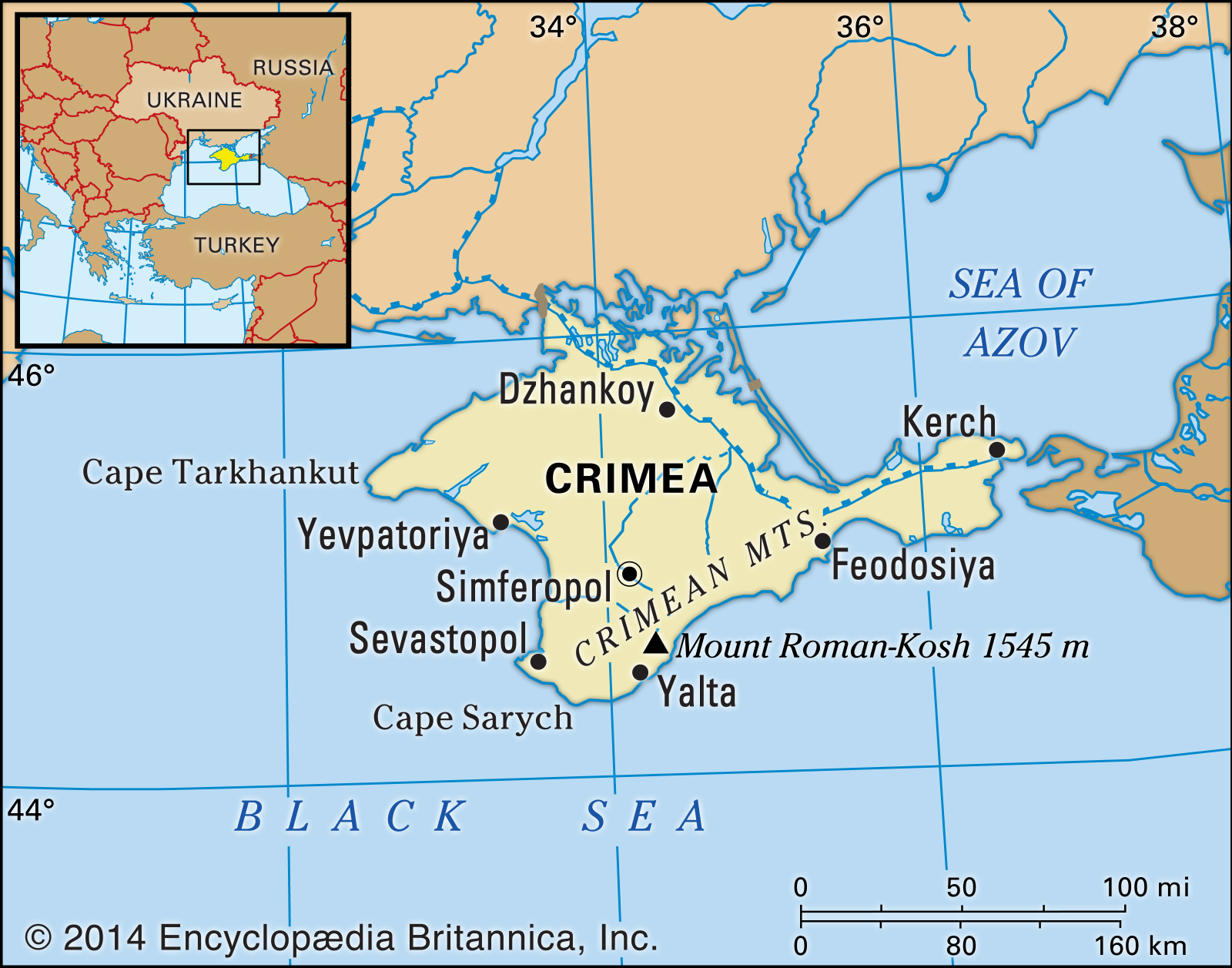 In the latest FIIA Briefing Paper, the authors analyse three decades of Russian foreign policy in the European part of the post-Soviet space, since 2009 also referred to as EU's Eastern Partnership area. The authors work in the EU's Eastern Neighbourhood and Russia Research Programme of the Finnish Institute of International Affairs. The authors argue that Russia's influence in the region is diminishing largely due to structural changes in these states. The economic significance of Europe, China and Turkey is increasing while Russia's assertiveness causes concern.
Counterintelligence Chief Warns of Threats to U.S. Emerging Tech The National Counterintelligence and Security Center, which leads U.S. counterintelligence efforts, is prioritizing the defense of five key technologies (AI, autonomous systems, semiconductors, quantum computing, and biotech) in the face of threats from China and Russia. According to a document released by the NCSC, the NCSC will increase its outreach to companies and researchers in these fields to help them guard against economic espionage. Mike Orlando, who took over as acting director of the NCSC earlier this year, said these state-backed campaigns have targeted "hundreds of billions of dollars' worth" of U.S. Technology, through both illicit and licit means. While a number of espionage cases (including unsuccessful ones) have drawn attention to the former, Orlando warned that some forms of legal cooperation — including research partnerships, acquisitions and investments, and talent recruitment — also put U.S. research at risk. In addition to stepped-up outreach efforts, the NCSC has created a new position focused specifically on counterintelligence for emerging and disruptive technologies.
Russia is the world's leading exporter of instability We live in an era of great geopolitical transformation. As the rules and certainties of the past are exposed as outdated and discarded as redundant, the only thing we can forecast with any degree of confidence is more instability. This turbulence is being driven by a range of factors, including the disruptive role of new technologies and the unpredictability of black swan events like the coronavirus pandemic. However, when it comes to fueling and exploiting today's rising tide of international instability, one country in particular stands out. Russia has emerged over the past two decades as the world's leading exporter of instability. This has become a central pillar of Vladimir Putin's foreign policy, allowing Moscow to undermine potential opponents from within while enabling the Kremlin punch well above its true geopolitical weight. Russia has proven itself particularly skilled at exporting instability throughout the post-Soviet space. This relentless Russian destabilization is the reality in today's Ukraine, Georgia, Azerbaijan, Armenia, Kazakhstan, Kyrgyzstan, and beyond. The current situation in Belarus offers a glimpse of Russia's opportunism in this regard, with Moscow taking advantage of the unexpected instability caused by last year's pro-democracy uprising to tighten its control over the country. Events in Belarus are a source of mounting alarm in Ukraine. Military planners in Kyiv are already confronted by a shared border with Russia of around 2000 km. If Belarus loses its independence, Ukraine will face the prospect of a vast new border to the north of the country manned by Russian troops. The threat of a major conflict erupting in Ukraine cannot be overstated. For the past seven-and-a-half years, Russia has been waging a hybrid war against Ukraine involving a conventional military component along with cyber, informational, and economic elements. UkraineAlert, October 19, 2021.
Hackers are stealing data today so quantum computers can crack it in a decade Hackers might pose an immediate threat, but US government officials are preparing for another, longer-term problem: attackers who are collecting sensitive, encrypted data now in the hope that they'll be able to unlock it at some point in the future. This future threat comes from quantum computers, which work very differently from the classical computers we use today. Their complexity could allow them to break many of the encryption algorithms currently used to protect sensitive data such as personal, trade, and state secrets. Officials are trying to develop and deploy new encryption algorithms to protect secrets against this emerging threat. That includes the Department of Homeland Security, which recently released a road map for the transition towards what is known as post-quantum cryptography.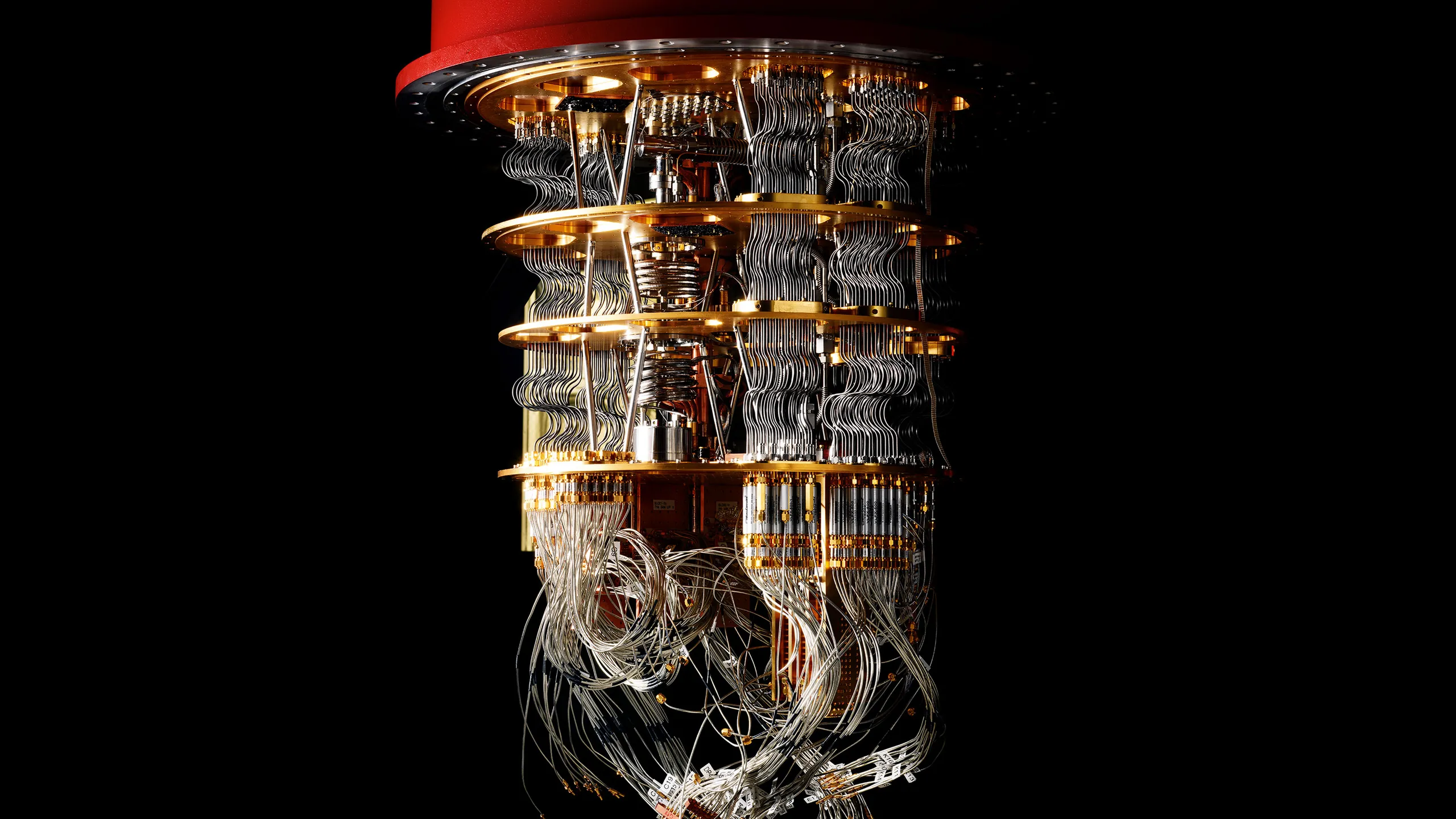 A cryostat at Google's quantum computing lab near Santa Barbara, California designed to keep a quantum chip at temperatures close to absolute zero. Photograph: Jason Koxvold
How to protect the Czech economy from foreign predators and malign influence In this paper, the EVC (the European Values Center for Security Policy, based in Prague, Czech Republic) identifies the People's Republic of China's (PRC) key objectives and tools of economic influence, and formulates a comprehensive set of potential countermeasures that can and should be adopted by the Czech Republic or be advocated for by the Czech Republic in the European Union. These measures stand to help protect businesses, research & development, and strategic technologies. The report could serve as a source of policy inspiration for any other democratic state, primarily within the EU. The PRC's tools of economic influence and possible countermeasures presented in this paper were identified and formulated by the EVC primarily based on the findings of the interviews with 30 Czech and international stakeholders with expertise in business development, China's foreign policy, and national security. EVC formulated a set of possible counter-measures that should be introduced or enforced in the Czech Republic at the EU level, in the area of:
protecting enterprises and technologies

responding to pressure trade policy

addressing economic vulnerability

preventing hidden and illegitimate financing

responding to corruption and human rights violations in economic relations

 strengthening knowledge and understanding of China's economic influence

protecting universities and research institutes
Commerce Adds NSO Group and Candiru (Israel), Positive Technologies (Russia) and Computer Security Initiative Consultancy PTE. LTD. (Singapore) to Entity List for Malicious Cyber Activities The Commerce Department's Bureau of Industry and Security (BIS) has released a final rule adding four foreign companies to the Entity List for engaging in activities that are contrary to the national security or foreign policy interests of the United States. The four entities are located in Israel, Russia, and Singapore.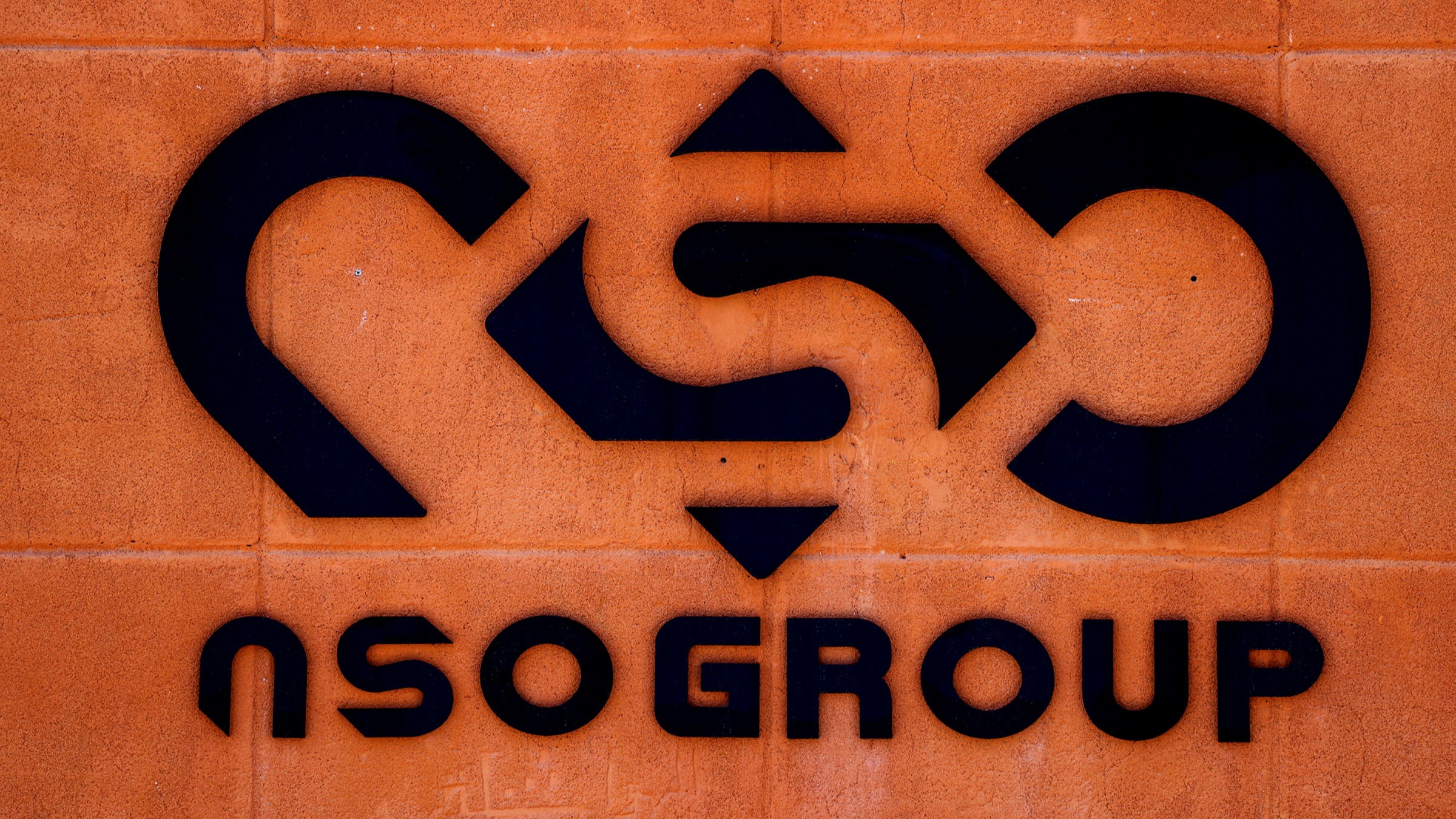 Source: Reuters
NSO Group and Candiru (Israel) were added to the Entity List based on evidence that these entities developed and supplied spyware to foreign governments that used these tools to maliciously target government officials, journalists, businesspeople, activists, academics, and embassy workers.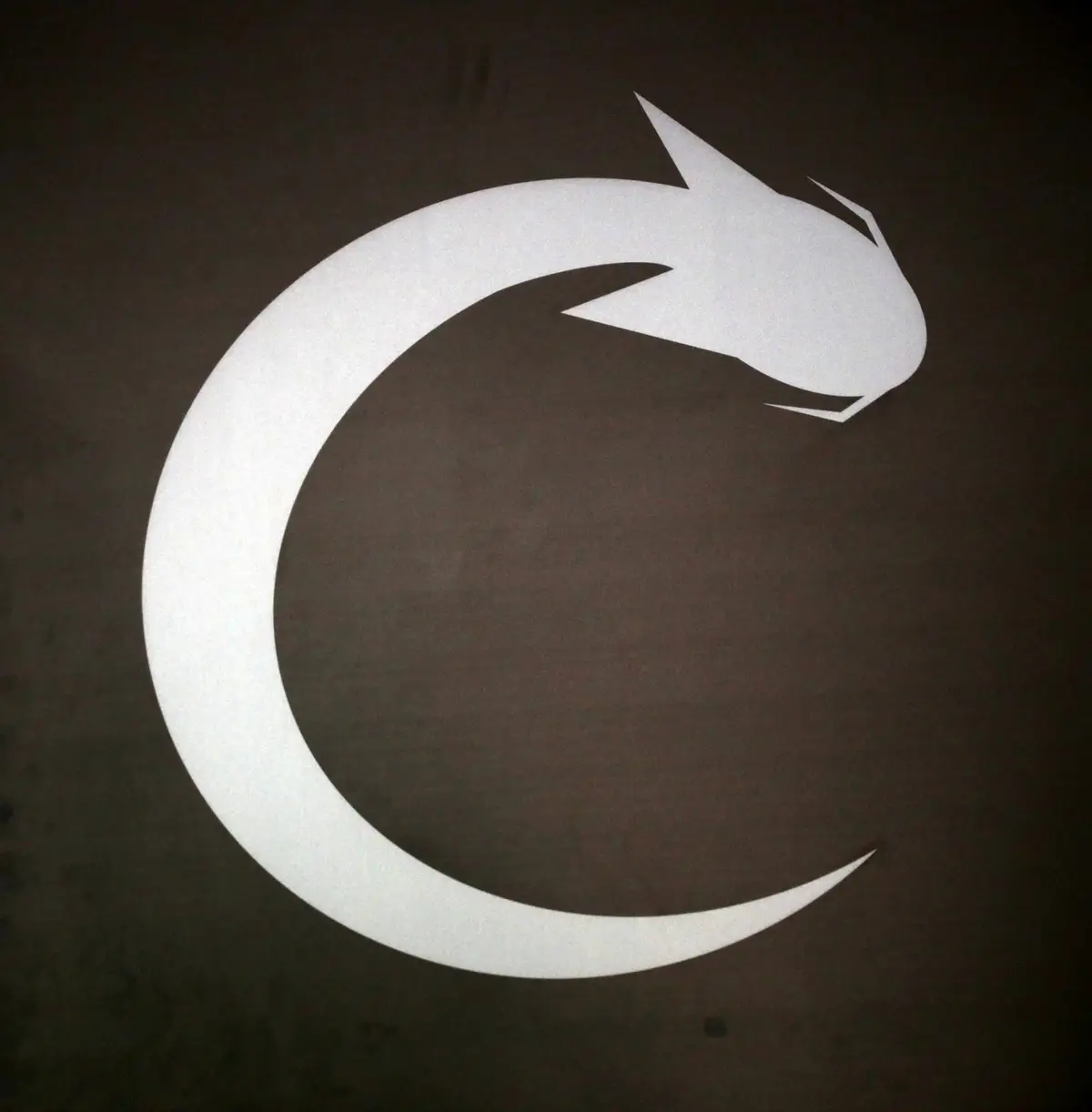 The Candiru logo / Credit: Ofer Vaknin (published in Haaretz)
These tools have also enabled foreign governments to conduct transnational repression, which is the practice of authoritarian governments targeting dissidents, journalists and activists outside of their sovereign borders to silence dissent.  Such practices threaten the rules-based international order.
Positive Technologies (Russia), and Computer Security Initiative Consultancy PTE. LTD. (Singapore) were added to the Entity List based on a determination that they traffic in cyber tools used to gain unauthorized access to information systems, threatening the privacy and security of individuals and organizations worldwide.
U.S. Secretary of Commerce Gina M. Raimondo released the following statement: "The United States is committed to aggressively using export controls to hold companies accountable that develop, traffic, or use technologies to conduct malicious activities that threaten the cybersecurity of members of civil society, dissidents, government officials, and organizations here and abroad." The End-User Review Committee (ERC) which is chaired by the Department of Commerce and includes the Departments of Defense, State, Energy, and where appropriate, Treasury, determined that the conduct of these four entities raises sufficient concerns to place them on the Entity List pursuant to § 744.11(b) of the Export Administration Regulations (EAR).
The Entity List is a tool utilized by BIS to restrict the export, reexport, and in-country transfer of items subject to the EAR to persons (individuals, organizations, companies) reasonably believed to be involved, have been involved, or pose a significant risk of being or becoming involved, in activities contrary to the national security or foreign policy interests of the United States. For the four entities added to the Entity List in this final rule, BIS imposes a license requirement that applies to all items subject to the EAR.  In addition, no license exceptions are available for exports, reexports, or transfers (in-country) to the entities being added to the Entity List in this rule.  BIS imposes a license review policy of a presumption of denial for these entities. Today's action is a part of the Biden-Harris Administration's efforts to put human rights at the center of U.S. foreign policy, including by working to stem the proliferation of digital tools used for repression. This effort is aimed at improving citizens' digital security, combatting cyber threats, and mitigating unlawful surveillance and follows a recent interim final rule released by the Commerce Department establishing controls on the export, reexport, or in-country transfer of certain items that can be used for malicious cyber activities. For more information, visit BIS.
Four New Reports on National Security Risks Posed by Climate Change On Oct. 21, 2021, the Biden administration released four reports analyzing the threat climate change poses to national security and its role in driving migration. Together, the reports reflect concerns over the potential for climate change to exacerbate political instability and offer opportunities to rival states, such as China. The new Office of the Director of National Intelligence's National Intelligence Estimate on climate change found that the intelligence community sees three broad categories of risk: rising geopolitical tension as countries argue how to address climate change and how quickly; exacerbation of cross-border geopolitical flashpoints as states take steps to secure their interests; and intensifying physical effects of climate change increasing instability and internal conflict in developing countries. The report identified 11 countries and 2 regions at particular risk but said that no country would be spared from consequences related to climate change. The Department of Defense's Climate Risk Assessment focused on the military challenges brought on by climate change, the Department of Homeland Security gave a "strategic framework" guiding the department's policies to address climate change through five lines of effort, which includes plans for "empower individuals and communities to build climate resilience" and "build readiness to respond to increases in climate-driven emergencies", and the White House detailed how climate change is fueling migration, marking the first time the U.S. government has officially recognized this linkage.
FBI, others crush REvil using ransomware gang's favorite tactic against it A multi-nation operation succeeds as gang member makes critical mistake, according to ARS Technica. Four days ago, the REvil ransomware gang's leak site, known as the "Happy Blog," went offline. Cybersecurity experts wondered aloud what might have caused the infamous group to go dark once more. One theory was that it was an inside job pulled by the group's disaffected former leader. Another was that law enforcement had successfully hacked and dismantled the group. "Normally, I am pretty dismissive of 'law enforcement' conspiracy theories, but given that law enforcement was able to pull the keys from the Kaseya attack, it is a real possibility," a ransomware expert, told ZDNet at the time. "Rebranding happens a lot in ransomware after a shutdown," he said. "But no one brings old infrastructure that was literally being targeted by every law enforcement operation not named Russia in the world back online. That is just dumb." Well, apparently, whoever relaunched REvil wasn't the brightest bulb. Last night, Reuters reported that several countries working together took down the ransomware gang using one of the criminal organization's favorite tactics—compromised backups. Though the FBI isn't commenting on the matter, private-sector cybersecurity experts and a former US official confirmed the operation, Reuters reports. "The FBI, in conjunction with Cyber Command, the Secret Service, and like-minded countries, have truly engaged in significant disruptive actions against these groups," VMware's head of cybersecurity strategy and an adviser to the US Secret Service on cybercrime investigations, told Reuters. "REvil was top of the list."
The newfound success against the slippery gang stems in part from the new legal freedom to pursue such criminal operations. US Deputy Attorney General Lisa Monaco recently determined that ransomware attacks on critical infrastructure are a national security threat on par with terrorism. That allowed the Justice Department to bring in assistance from the Pentagon and US intelligence agencies. More information and related stories in this article.
Is Russia Starting to Sour on China? Conventional wisdom holds that best friends make the worst enemies. Should China keep this saying in mind regarding its relationship with Russia? Currently, enmity between the two partners seems a remote possibility, especially after President Vladimir Putin praised Beijing openly at the recent Russian Energy Week conference. However, despite the harmonious public pronouncements, Sino-Russian rapprochement may not be able to completely conceal the emerging irritation of Russian elites toward Beijing. Professor Alexander Lukin's latest article in the Washington Quarterly notes this change. Back in 2018, his book "China and Russia: The New Rapprochement" discussed the promise of Sino-Russian cooperation. In contrast, Lukin now frankly admits that "any possible changes in U.S. policy will probably prove less of a deterrent to further Russian-Chinese rapprochement than will Russian concerns over China's growing assertiveness." He argues that "the peak of Russian-Chinese rapprochement has probably passed." This is not an uncommon view among Western scholars or pro-Western Russian experts. However, Lukin belongs to neither category, and his background gives special symbolic weight to his argument. Lukin served in the Soviet Foreign Ministry and the Soviet Embassy in China, and was vice president of the Russian Diplomatic Academy. None of these positions would have been possible if Lukin were a pro-Western liberal. On the contrary, his past posts indicate his profound connections with the Russian diplomatic establishment. In a series of interviews with Russian sinologists conducted by the Carnegie Moscow Center, Lukin was one of the few experts able to say how frequently top Russian officials read sinologists' works (the answer: not frequently at all). Meanwhile, Lukin enjoys high prestige in China. He received a medal from then Chinese President Hu Jintao for his "Outstanding Contribution to the Development of Sino-Russian Relations," as well as a medal from the Shanghai Cooperation Organization on its 10th anniversary for his role in the SCO's founding and development. He also holds the post of chair professor at Zhejiang University. Again, all of these honors suggest that Lukin is both active in Chinese diplomatic circles and generally friendly toward China. Thus, arguably, Lukin's view may represent a certain shift in the thinking of some Russian elites, who cannot voice their concerns publicly due to the necessity of maintaining the superficial harmony of Sino-Russian relations. If Lukin's critique is correct, beneath the surface, Russian elites are worried about China. While there are many factors at play in the relationship, one of the most concerning for Russians is China's rising influence in Central Asia. Russian trade and investment in this region pales in comparison with China, but both great powers may welcome a prosperous Central Asia, which in return benefits them with less terrorism or extremism. However, recently China's soaring power in Central Asia has been diluting Moscow's economic and military institutions, which were built to reintegrate this region with Russia after the break-up of the Soviet Union. The Diplomat, October 22, 2021.
Are Belarus and Russia using migrant crisis to smuggle agents into Europe? Elements of a new Iron Curtain continue to appear along Belarus's border with the European Union. And as they do, officials in the Baltic states and Poland are increasingly concerned that there could be more to the escalating migrant crisis on the EU's eastern frontier than meets the eye. The Polish parliament is considering legislation to spend more than USD 400 million to build a wall on its border with Belarus.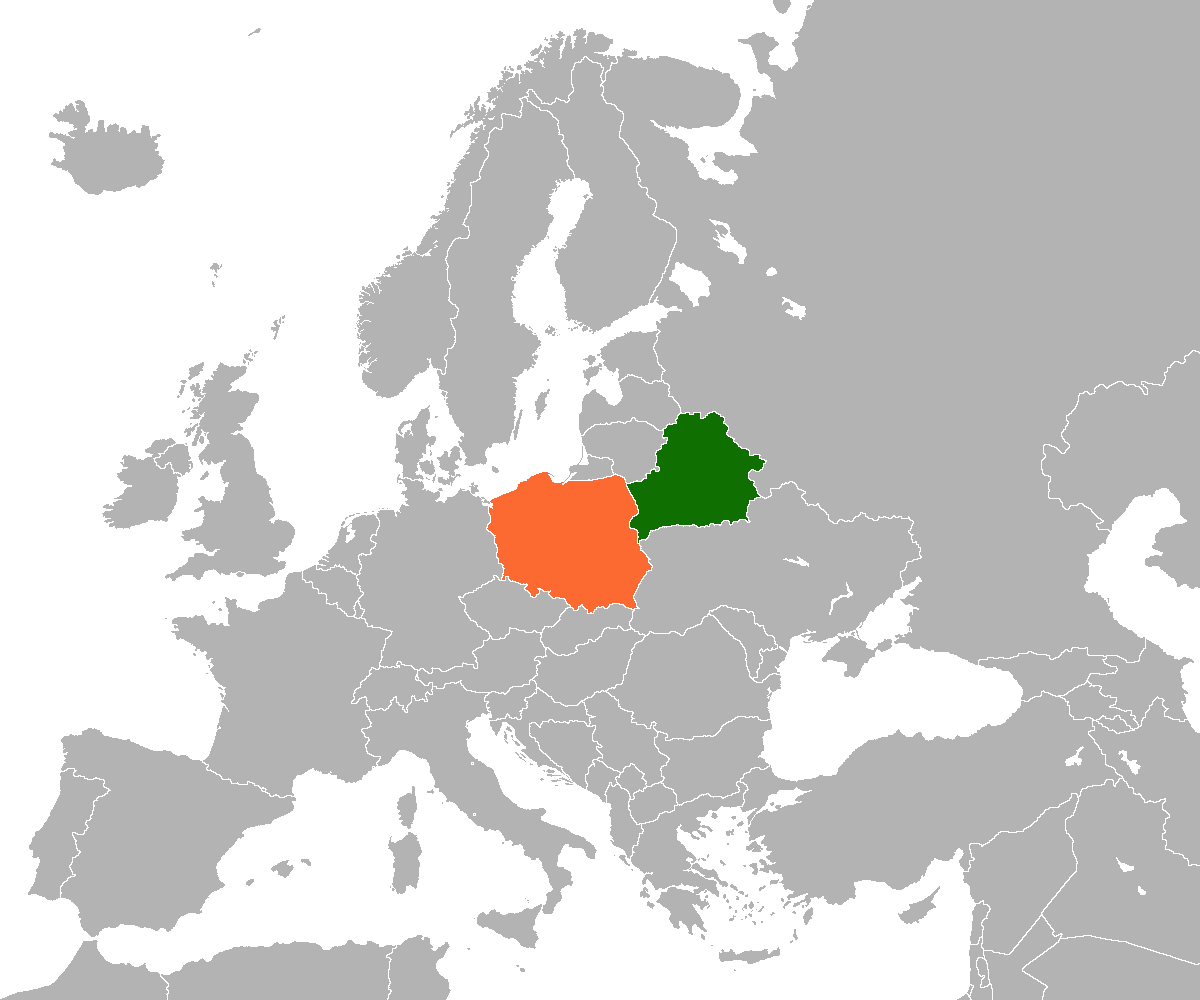 Poland and Belarus / Source: Wikipedia
Poland has also nearly doubled its troop presence on its eastern border to almost 6,000 soldiers. These moves come weeks after Polish officials claimed that Belarusian forces had fired shots across the border on October 7. Tensions between Belarus and the European Union have been mounting for months since Alyaksandr Lukashenka's autocratic regime retaliated against EU sanctions by manufacturing a migrant crisis by flying thousands of migrants to Minsk from Middle Eastern hot spots and then spiriting them across the border into Poland, Lithuania, and Latvia. More than 16,000 have been prevented from illegally crossing the Polish border, more than 4,000 in Lithuania, and nearly 1,800 in Latvia. The migrant crisis on Europe's eastern border is not a sideshow. It is an escalating security nightmare that is unfolding as Belarus becomes increasingly militarized and as Russia rapidly expands its military footprint in its smaller but strategically vital neighbor. And it is becoming increasingly apparent that there could be much more sinister agendas at play in this manufactured crisis than a desire on the part of the Belarusian dictator to get revenge on Europe for imposing sanctions on his regime. UkraineAlert, October 20, 2021.
Microsoft's annual Digital Defense Report Introduction: "2021 brought powerful reminders that to protect the future we must understand the threats of the present. This requires that we continually share data and insights in new ways. Certain types of attacks have escalated as cybercriminals change tactics, leveraging current events to take advantage of vulnerable targets and advance their activity through new channels. Change brings opportunity—for both attackers and defenders—and this report will focus on the threats that are most novel and relevant to the community as we look to the months ahead. Looking at the threat landscape, along with data and signals from cross-company teams, five top- level areas emerged as most critical to bring into the sharpest focus in this report: the state of cybercrime; nation state threats; supplier ecosystems, Internet of Things (IoT), and operational technology (OT) security; the hybrid workforce; and disinformation. To provide the greatest benefit, we also extract our recommendations and actionable learnings, and present them throughout the report and in our concluding chapter". See also ZDNet's article ("Microsoft warns over password attacks against these Office 365 customers").
2021 Nobel Peace Prize and the 2021 Sakharov Prize for Freedom of Thought The Norwegian Nobel Committee has decided to award the 2021 Nobel Peace Prize to Maria Ressa and Dmitry Muratov "for their efforts to safeguard freedom of expression, which is a precondition for democracy and lasting peace".  Maria Ressa uses freedom of expression to expose abuse of power, use of violence and growing authoritarianism in her native country, the Philippines.  Dmitry Muratov has for decades defended freedom of speech in Russia under increasingly challenging conditions. The choice by the Norwegian Nobel Committee was widely considered a surprise. The recipients were not on many observers' short lists for the annual award, one of the most prestigious in the world. Muratov cofounded the newspaper Novaya Gazeta, known for its hard-hitting reporting on Russia under President Vladimir Putin. The Russian government has carried out a sweeping crackdown on independent media outlets over the last year, but Dmitry Peskov, the press secretary to Russian President Vladimir Putin, issued a few words of congratulations, mentioning Muratov's bravery and commitment to his ideals. Yet the Kremlin authorities' barely hidden irritation at the award showed through in the official expansion of the notorious list of "foreign agents," which grew with the addition of nine activists, including journalists working for Radio Liberty and BBC News, as well as three organizations, including the open-source investigative group Bellingcat. One notable target of this state-enforced discrediting through being labeled a "foreign agent" is the media outlet Caucasian Knot (Kavkazsky Uzel), which covers human security issues in the Caucasus and works with Novaya Gazeta on investigating human rights violations in Chechnya. Russia has massively expanded repressive measures against independent media this year. Many outlets branded as "foreign agents" (like VTimes) had to stop their work, while others (like the investigative team Proekt Media) were declared "undesirable". The Russian Federal Security Service (FSB) recently compiled a long list of security-related topics, including just about everything pertaining to defense and the space program, on which any gathering of even unclassified data would result in the offending individual's or entity's blacklisting as a "foreign agent". More in Jamestown's Eurasia Daily Monitor.
The Sakharov Prize for Freedom of Thought is the highest tribute paid by the European Union to human rights work. It gives recognition to individuals, groups and organizations that have made an outstanding contribution to protecting freedom of thought. Through the prize and its associated network, the EU assists laureates, who are supported and empowered in their efforts to defend their causes. Alexei Navalny, the 2021 laureate, was nominated by the EPP and Renew Europe for his courage in fighting for freedom, democracy and human rights, is a Russian opposition politician, anti-corruption activist and major political opponent of the country's president Vladimir Putin. Known through his LiveJournal blog, YouTube and Twitter, where he has millions of followers, he came to international prominence by organizing demonstrations, running for office and advocating reforms against corruption in Russia, Putin and his government. In August 2020, while on a trip to Siberia, he was poisoned. He spent months recovering in Berlin, but returned to Moscow in January 2021 where he was arrested. In February he was sentenced to 2½ years in prison. Now incarcerated in a high-security penal colony, he went on a 23-day hunger strike in April to protest the lack of medical care. In June 2021, a Russian court banned Navalny's regional offices and his Anti-Corruption Foundation.
Europe's energy crisis highlights dangers of reliance on Russia Europe is currently in the grip of an unfolding energy crisis that is sparking questions over the role of Vladimir Putin's Russia in exploiting rising demand, low supply, and geopolitical unpredictability. It is difficult to exaggerate the gravity of the present situation. Natural gas prices have soared by 600% so far this year. This extreme market volatility is hitting key economic areas across Europe, from fertilizer plants to the food industry and health sector. The crisis has been building for some time. It is being driven by a mixture of rising post-Covid demand, weather-related events, glitches at gas production plants across the world, and speculative trading on the EU's emissions market. However, Russia's decision not to transit more gas through Ukraine or to replenish its European storage sites has undoubtedly exacerbated the crisis. Moscow's position has sent shock waves across the continent. The impact has been evident even in relatively distant countries such as Spain and the UK, which have minimal direct reliance on Russian gas. Critics say Russia is weaponizing gas supplies. They accuse the Kremlin of attempting to blackmail EU and German officials in a bid to pressure them into granting the necessary technical and regulatory approvals for Russia's Nord Stream 2 pipeline. How long will the current crisis last? In this high-stakes confrontation, Moscow appears to hold all the cards. Kremlin officials have openly stated that certifying Nord Stream 2 will ease the crisis, and appear ready to wait until their push for fast-track certification is granted. More in Atlantic Council's UkraineAlert of October 10, 2021; see also "Europe is under attack from Putin's energy weapon"
The Mosaic Approach: a Multidimensional Strategy for Strengthening America's Critical Minerals Supply Chain The United States faces a troubling scenario when it comes to the supply chain for critical minerals. Rapidly increasing demand, under-developed national resources, intense international competition, and years of neglect in this issue area place the U.S. at a distinct disadvantage vis-à-vis China in securing access to the metals and Rare Earth Elements that are vital for the energy transition and for geopolitical ambitions. The Wilson Center Supply Chain Initiative launched a paper that reflects the dialogue sustained by a high-level group of stakeholders in the summer of 2021 and argues that the United States must take a number of key steps to make the critical minerals supply chain more resilient.
Russia's (not so free) trade agenda Russian words and actions are diverging on Eurasian integration. President Vladimir Putin recently outlined a grand integrationist vision for the region, but on a basic level, Russia is hindering regional cooperation with the selective and rigid application of trade regulations.  Russia's treatment of food exports in recent weeks from Central Asian states, especially Kazakhstan and Kyrgyzstan, highlight the dichotomy between Moscow's expressed desire for closer economic ties and how it hampers commerce. All three states are members of the Eurasian Economic Union (EAEU), a Russian-dominated regional organization established in 2015 ostensibly to facilitate regional trade. Recurring import bans by the Russian agricultural watchdog attest to a problem with Moscow's idea of free trade, writes a REECA student in Eurasianet.
Kremlin Publicizes Its View on Europe's Energy Crisis As the energy crisis in Europe rages on, Putin has dismissed complaints that Russia is withholding gas supplies from European markets. He and other Russian gas stakeholders remarked that Russia is fully meeting its obligations under existing supply contracts. But it is equally a fact that Russia is withholding gas supplies over and above the existing contracts in Europe. This tactic is calculated to exacerbate the gas crisis and coerce Berlin and Brussels into authorizing the operation of Gazprom's Nord Stream Two pipeline as a solution to the crisis. More in this article, published in Jamestown's Eurasia Daily Monitor
The sorry state of Czech-Russian relations 
Czech foreign policy is normally a rather dull affair. But at an extraordinary press conference on April 17, 2021, things got very, very interesting. Prime Minister Andrej Babiš and Jan Hamáček, his interior (and, temporarily, foreign) minister, announced that Russian intelligence officers were suspects in a double explosion at an arms storage site in the Czech village of Vrbětice in 2014. In fact, the two Russians wanted in the Czech Republic were the same two agents linked to Russia's assassination attempt of Sergei Skripal – a former Russian intelligence officer who spied for the United Kingdom – in Salisbury, England. Ties between the Czech Republic and Russia were not destined to be this toxic. A member of NATO and the European Union, the Czech Republic sits comfortably in the heart of Europe. It is not on the frontline with Russia like Poland or the Baltic states. Some of the statements by Miloš Zeman, the country's president, would be music to Moscow's ears. For example, Zeman has declared that NATO's very raison d'être is in doubt following the infamous end of the allied mission in Afghanistan. Since NATO is not in the business of fighting terrorism, he believes, there is now no need for the Czech Republic to spend 2 percent of its gross domestic product on defense. Nevertheless, Moscow placed the Czech Republic — alongside the United States — on a list of "unfriendly countries". The revelations in April of Russia's brazen act of sabotage surely play a role. The explosion at the arms storage site generated domestic momentum in the Czech Republic to dismantle the intelligence networks that Russia had developed out of its embassy in Prague. More in this War on the Rocks article.
In the picture below, taken on August 21, 1968, Czech youths with the national colors pinned to their chests demonstrate in the streets here following the Soviet occupation of Czechoslovakia. The banner they are carrying reads: 'Never Again with the Soviet Union.'" More photographs are here.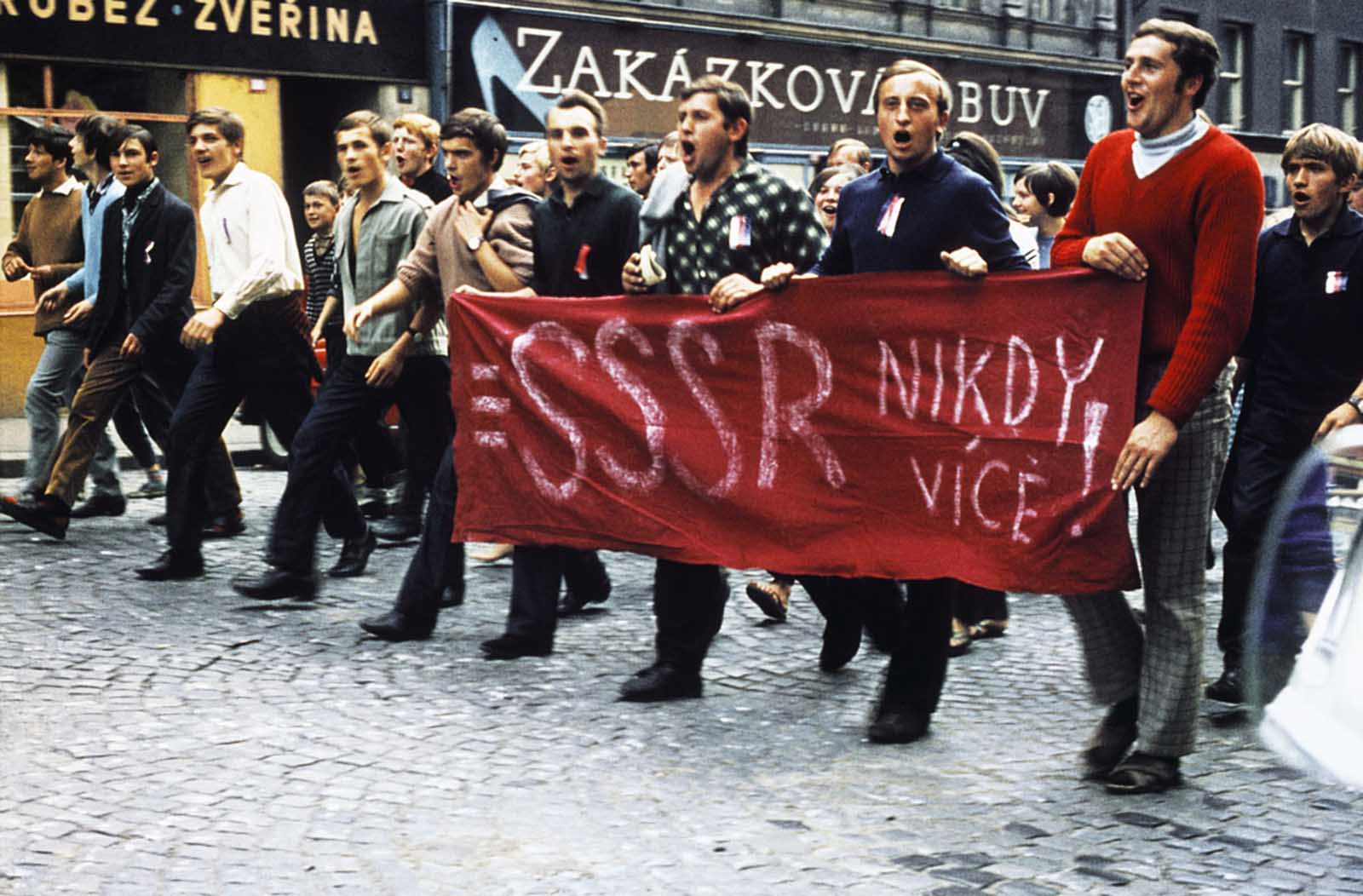 Putin at Play: Russian Disinformation Pinballs Around the Globe Russian disinformation campaigns have become notorious around the world for their ability to cause chaos. And while some suggest Moscow's motives begin and end with creating havoc, the reality is that Russia has clear strategic goals in mind. The Kremlin employs disinformation operations to weaken its competitors overseas, to maintain influence in its own neighborhood, and to keep President Putin in power. The ASD* teamed up with the Bertelsmann Foundation to shine a spotlight on the Lugar Research Center in Tbilisi, Georgia, as a case study in how Russian disinformation works and its capacity to undermine trust in government, institutions, and the transatlantic alliance. Watch the animation here. *The Alliance for Securing Democracy is affiliated with and housed at the German Marshall Fund of the United States, but it is independently funded by a group of more than 175 private individuals and small family foundations from across the political spectrum. ASD does not receive any financial support from governments or social media companies. 
Justice Department IG Releases Audit of FISA Procedures On Sept. 30, 2021, the Department of Justice's inspector general released an internal audit of the FBI's procedures around the Foreign Intelligence Surveillance Act (FISA) application process. The FBI's "Woods Procedures" are one element of the FISA application process in which FBI personnel must "document support for all factual assertions contained in [the applications]." Of an initial sample of 29 FISA applications, the audit found more than 400 instances of non-compliance with Woods Procedures. An additional review of more than 7,000 FISA applications authorized between January 2015 and March 2020 found at least 179 instances in which the required Woods file was missing in whole or in part. The report contains 10 recommendations to the FBI and National Security Division of the Justice Department to better execute the Woods Procedures and ensure accurate submissions of FISA applications. You can read the audit here. See also "The FBI's FISA Mess", an article written by the executive editor of Lawfare (and deputy general counsel of the Lawfare Institute), together with the editor in chief of Lawfare (and a Senior Fellow in Governance Studies at the Brookings Institution).
Escalation in the Taiwan Strait: What to Expect from Europe? Over the last few years, tensions in the Taiwan Strait have led to great concerns over Chinese territorial claims in the region. The potential for an escalation is high – with significant implications for Europe. At the same time, the Biden administration is pursuing a tough stance on China and expects Europe to join a transatlantic approach. Against this backdrop, Körber-Stiftung, in cooperation with the Chatham House Asia-Pacific Programme, brought together a high-level group of senior experts, politicians, and officials from France, Germany, Italy and the UK to address a fictional scenario of a political security crisis in the Taiwan Strait. The recently published Körber Policy Game scenario report summarises the results of these discussions and offers policy recommendations. Körber-Stiftung's report is here.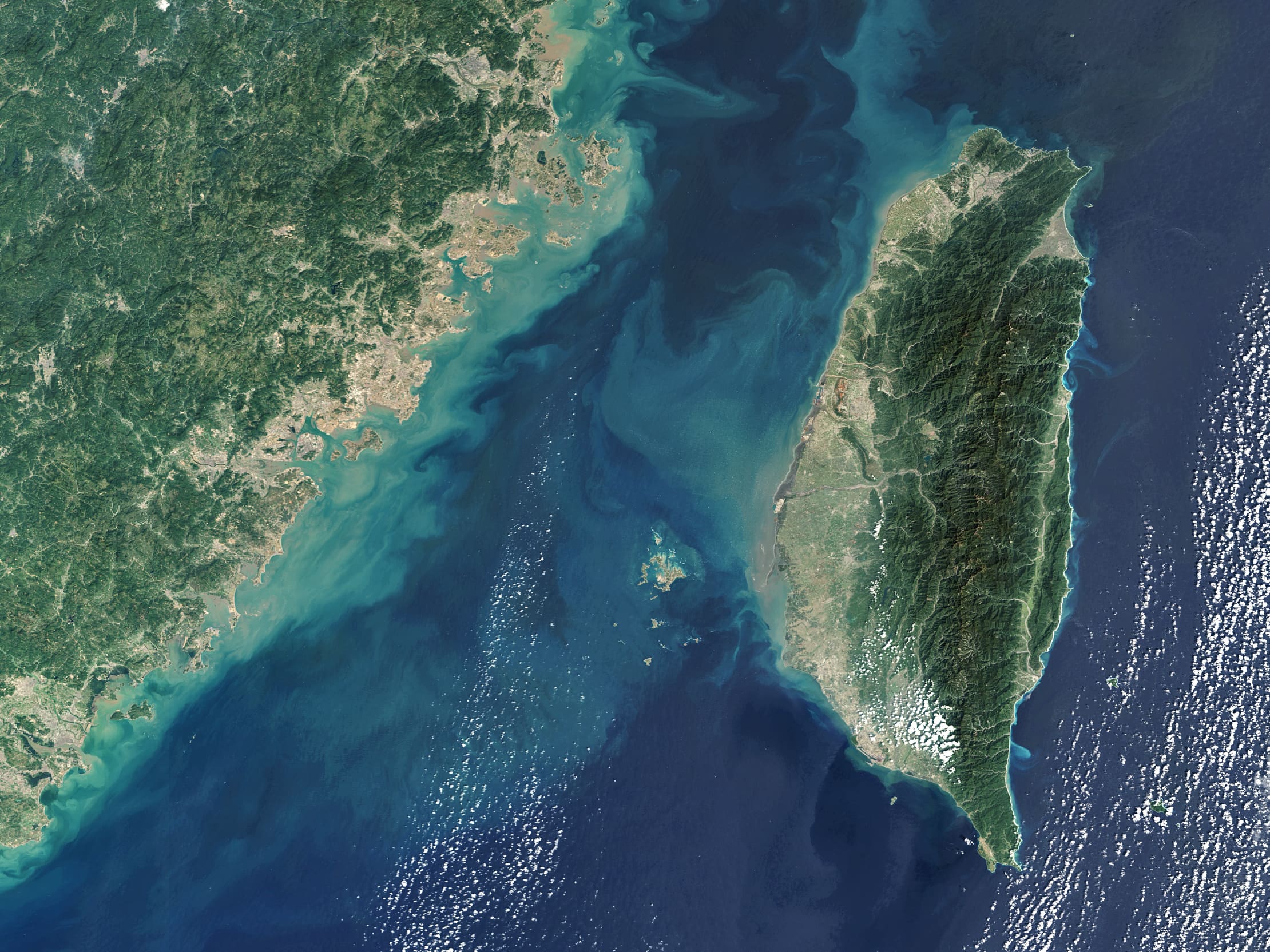 Gallo Images | Getty Images
Climate Change and Security in the Arctic A report by the Center for Climate and Security (CCS), an Institute of the Council on Strategic Risks (CSR), together with the Norwegian Institute of International Affairs (NUPI), assesses the growing security risks posed by a warming climate in one of the most rapidly changing regions on Earth: the Arctic. The report concludes that the risks posed by uncurbed warming include the potential for new conflicts, the breakdown of multilateral cooperation, and rising great power tensions. The analysis looks at two future warming scenarios (curbed and uncurbed) to project security threats alongside potential environmental changes deemed likely in the High North by 2030.
The analysis identifies a number of key Arctic climate security risks across both warming scenarios, but notes that the risks are more severe and more likely in an "uncurbed" warming scenario. In a "curbed" scenario in which the world takes rapid action to curb climate change, including by transforming energy use, decarbonizing the global economy, and building international institutions to manage climate risks, the Arctic is likely to see fewer opportunities for severe security risks. The report recommends integrating this climate risk analysis into Arctic planning strategies into the coming years, and avoiding the uncurbed warming scenario. Specifically, the analysis highlights five key findings:
A warmer and increasingly navigable Arctic will lead to more commercial, civilian, and military activity, rendering the region more prone to accidents and misunderstandings between major players.

Increased commercial activity significantly expands the likelihood of states like Russia and China using civilian and commercial actors as vehicles for strategic positioning, dual-use data collection, and for gray zone operations which may escalate to direct confrontation.

The institutions that have helped depoliticize and produce stability in the Arctic for several decades may not have sufficient mandates and authorities, or be resilient enough to withstand new demands resulting from climate change.

To manage a more complex operating environment in the Arctic, with ever more state and non-state actors, governments will need an integrated toolbox that includes legal, economic, diplomatic, and military instruments. Robust mechanisms for cooperation and communication with civilian and commercial actors will be particularly useful.

States are likely to place higher demands on their military forces in the Arctic, particularly as regards to monitoring, assertions of sovereignty, search and rescue, and other Coast Guard duties given higher levels of overall activity in the region. New climatic realities may also reduce the constraints for force projection in the region. At the same time, over-reliance on military approaches in the region could risk escalating conflicts.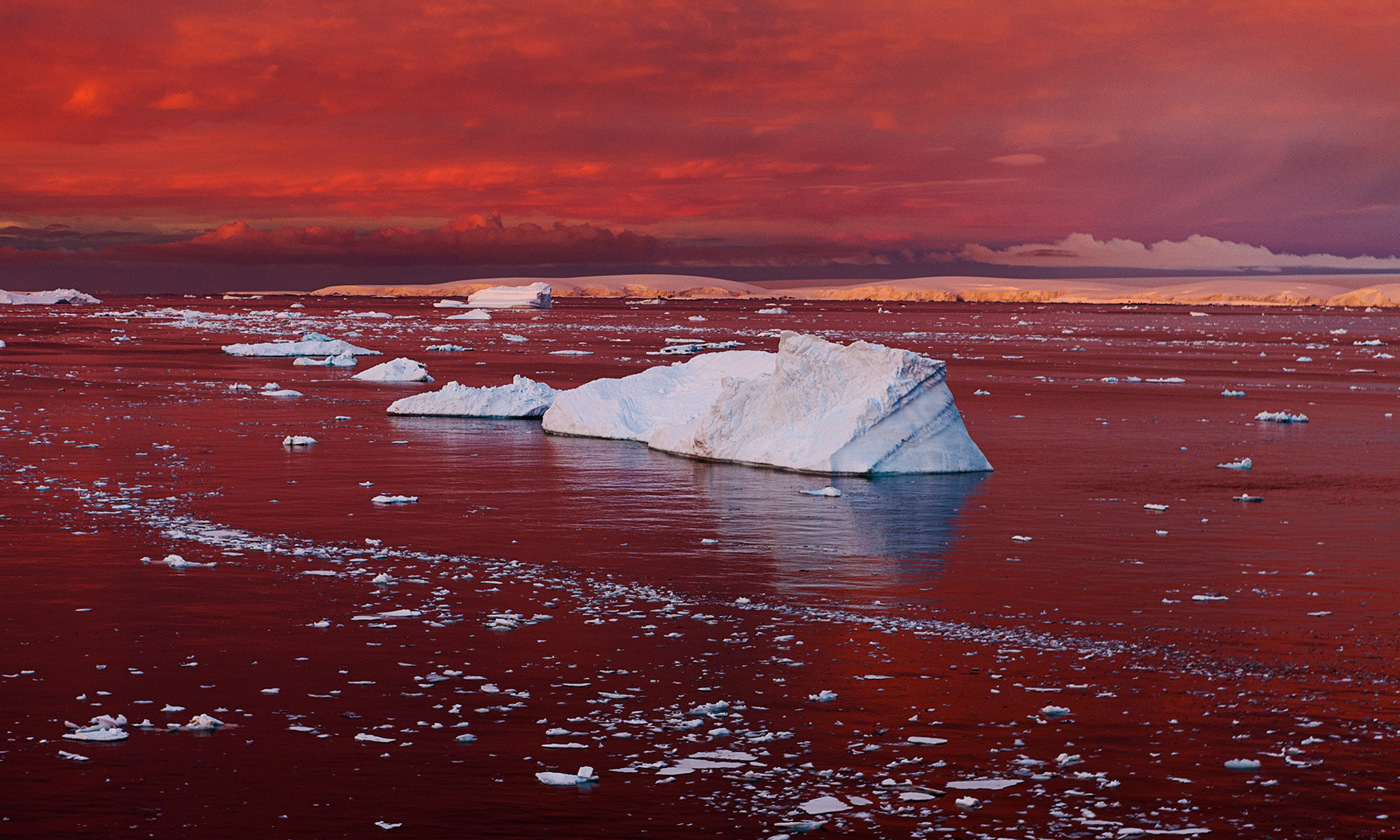 Camille Seaman
To build resilience to the above threats, the report recommends that allied Arctic nations begin to advance the elaboration of a "Military Code of Conduct for Arctic Forces," or other form of renewed dialogue among regional security actors, to address joint security risks. Highlighting the findings of the report, its authors stated:
"The Arctic is a critical region where the consequences of climate change could quickly multiply into a host of other severe security risks: dangerous conditions, potential for accidents, gray zone warfare, and even great power conflict. We need to  increase the capacity of institutions in the region to moderate growing tensions,  reduce the risks of increasing climate and political instability, and reign in global emissions to prevent further escalation.

"It's clear from this analysis that while relations in the Arctic are already quite tense, further climate change will only make the security situation more dire. On the other hand, global cooperation towards global net zero commitments and addressing climate security risks through new institutions could have immense benefit for ensuring peace and security in the region and between major powers."

"The difference between a low or high emissions scenario will be the difference between a changed world to which states can adapt or a world in which states are continuously scrambling to keep up with escalating and destabilizing change, and potentially losing legitimacy in the process. Climate change– in the Arctic and elsewhere– poses unprecedented risk but also unprecedented opportunity for international collaboration on a shared security concern."

"Climate changes introduce a broader range of risks in the Arctic, which add to the military risks that are already there. Existing institutional frameworks, and policy responses need to be expanded and adapted to this new reality."

 
CSET Legislation Tracker The CSET Legislation Tracker serves as a resource to identify and monitor federal legislation related to emerging technology and national security. In addition to widely covered bills, members of Congress have introduced proposals to secure the U.S. research enterprise, bolster domestic semiconductor production capacity, promote technology alliances with like-minded partners and improve STEM workforce development. This tracker catalogues legislation on topics within CSET's key areas of inquiry and relevant to U.S. science and technology leadership. Each piece of legislation is represented as a card. Each card includes the bill's title, sponsor, number of cosponsors and committee of jurisdiction. The panel on the right displays the CSET research topic within which the bill falls and the bill's current status. At the top of the tracker, users will find pinned cards highlighting specific bills that we deem significant based on widespread media coverage or notable movement through the legislative process.
Advanced military technology in Russia Military technology innovation enables Russia's way of war and informs new concepts of operation and military thought around future warfare, especially asymmetric advantages against more powerful competitors. New weapons systems, dubbed Putin's superoruzhie ('super weapons') and first unveiled in 2018, signal Russia's intent to innovate in the defense-industrial field to counter the perceived conventional military superiority of great power competitors such as the US and its NATO allies. Russia is pursuing the incremental integration of asymmetric force-multiplier technologies into its established and legacy weapons systems. Meanwhile, the defense industry is developing new systems and capabilities in military robotics and has successfully integrated unmanned vehicles, particularly aerial drones, into its military operations. In the space sector, Russia is pursuing the development of capabilities able to potentially counter and disrupt an adversary's satellite operations. Finally, AI technologies are being developed with a view to the disruption of Western command and control systems and communication facilities, as well as the establishment of information superiority. This Chatham House research paper offers an overview of Russia's modern military capabilities and advanced technologies in key sectors. It also discusses the effects of military innovation on Russian military thinking and its impact for the US, NATO, and their partners.
Global Organized Crime Index 2021  The Global Organized Crime Index is the result of a two-year endeavor to evaluate levels of crime and resilience in all 193 UN member states. Through this data, it is hoped that the Index will help inform a truly global response to the pervasive threat of transnational organized crime. Organized crime is a scourge that afflicts countries in every corner of the globe, from tiny island states to large economic superpowers, and is an underlying driver of many major geopolitical challenges including conflict, political instability and forced migration. Because of its clandestine nature, however, often little is known about how organized crime operates in each country. To address this knowledge gap, the GI-TOC has developed the Global Organized Crime Index, a unique, data-driven analytical tool that evaluates 193 UN member states according to two metrics: according to their criminality on a score from 1 to 10 (lowest to highest organized crime levels), which in turn is based on their criminal markets score and criminal actors score; and according to their resilience to organized crime, from 1 to 10 (lowest to highest resilience levels). The results of the first edition of the Global Organized Crime Index, outlined in the flagship report and the interactive Index website, paint a worrying picture of the reach, scale and impact of organized crime in 2020. Perhaps the starkest finding of the Index is that the majority of people worldwide live in countries with high levels of organized crime. The Index also shines a light on the ubiquity of some of the most insidious forms of exploitation that are perpetrated by criminal actors the world over, including individuals and networks operating from within the state apparatus. The Index also illustrates the widespread shortcomings in global levels of resilience to organized crime, from weaknesses in criminal justice systems to rampant corruption and violent crackdowns on the freedom of the press and civil society. As a snapshot of 2020, the Index also highlights the adaptability of organized crime to the pandemic. In the face of lockdowns and travel restrictions, criminals not only retooled their regular business, but also exploited new opportunities presented by the global health crisis. Individuals, communities and businesses struggling to stay afloat also became increasingly vulnerable to organized criminal behavior, either as victims or as perpetrators, albeit more often than not due to the absence of any viable alternatives. Addressing the pervasiveness and entrenched nature of organized crime revealed by the Index will require a coordinated global response, but as yet this remains lacking. By providing a consolidated hub of data and baseline evidence of the phenomenon in countries across the world, the Index aims to be a catalyst for further debate on transnational organized crime. Ultimately, the Index strives to inform policymakers and regional bodies so they can prioritize interventions based on a multifaceted assessment of vulnerabilities and enhance national, regional and global cooperation in countering organized crime.
The Authoritarian Interference Tracker The Authoritarian Interference Tracker* catalogues the Russian and Chinese governments' activities to undermine democracy in more than 40 transatlantic countries since 2000 using five tools: information manipulation, cyber operations, malign finance, civil society subversion, and economic coercion. The Tracker shines a light on the tactics and trends that define the Russian and Chinese governments' interference efforts, and highlights the interconnectivity between different parts of the asymmetric toolkit.  See below for definitions of these tools and an explanation of the methodology for including cases in the Tracker. Efforts by the Russian and Chinese governments to undermine democracy are not restricted to the transatlantic community. For example, China is particularly active in interfering in democracies in the Asia-Pacific region. Forthcoming iterations of the Tracker will expand to regions beyond North America and Europe, as well as add instances of authoritarian interference by other regimes that adopt similar tactics to undermine democracies. *The Alliance for Securing Democracy (ASD), a nonpartisan initiative housed at the German Marshall Fund of the United States, develops comprehensive strategies to deter, defend against, and raise the costs on autocratic efforts to undermine and interfere in democratic institutions. ASD has staff in Washington, D.C., and Brussels, bringing together experts on disinformation, malign finance, emerging technologies, elections integrity, economic coercion, and cybersecurity, as well as Russia, China, and the Middle East, to collaborate across traditional stovepipes and develop cross-cutting frameworks. The Authoritarian Interference Tracker is one of the tools created by the ASD.
The Art of Cyberwarfare: Chinese APTs attack Russia Much has been made about the emerging relationship between China and Russia, two countries that the National Defense Strategy recognizes as near-peer competitors to the United States. They're already collaborating on research, both are run by autocratic regimes, and neither has much affinity for the United States. But the marriage may not be as steady as Russia, especially, would like others to believe. A new report out of Russia accuses the Chinese government of hacking Russian state targets. 
Direction of EU-Russia Political Relations On September 16, 2021, the EU Parliament adopted a resolution on the "Direction of EU-Russia Political Relations", which calls for a new EU strategy to promote democracy in Russia and changes to the EU sanctions on Russia. European Parliament recommendation of 16 September 2021 to the Council, the Commission and the Vice-President of the Commission / High Representative of the Union for Foreign Affairs and Security Policy on the direction of EU-Russia political relations (2021/2042(INI)).
A Limited Partnership – Russia-China Relations in the Mediterranean In the last several years, Russia and China have increased their presence and influence in the Mediterranean, creating opportunities for growing cooperation at odds with U.S. interests and objectives in the region. A new CNAS report explores how the United States and its allies should approach the two distinct challenges of Russia-China cooperation in the Mediterranean: Russia a security one and China an economic one. 
Fiscal Year 2022 Intelligence Authorization Act approved In July, 2021, the Senate Intelligence Committee unanimously approved its FY 2022 Intelligence Authorization Act. Timing for full Senate consideration of the bill has not yet been announced. The unclassified portions of the bill include several provisions related to AI and emerging technology:
Sec. 336 requires the Director of National Intelligence to report to Congress on trends in technologies of strategic importance to the United States and areas in which competitors are poised to match or surpass the United States.
Sec. 340 requires the DNI to develop a plan for establishing a modern digital ecosystem for the development, testing, fielding and updating of AI systems.
Sec. 343 requires the DNI to report to Congress on the potential to strengthen all-source intelligence integration on foreign cyber threats, with a particular focus on cyber supply chain risks.
Sec. 352 requires the DNI to submit to Congress a plan to increase cooperation with the intelligence agencies of key democratic partners regarding technological competition with China.
Sec. 601 requires the president to report to Congress annually with a technology strategy to maintain U.S. leadership in critical and emerging technologies relevant to U.S. national security.
The deal between Georgian State Security Service and the KGB of Belarus causes international uproar EVCSP's* Georgia Watch Briefing (issue 32) reports that the 2016 agreement between Georgia's State Security Service (SSG) and the KGB of Belarus which foresees information exchange on state security issues and cooperation on various security challenges, such as crime against the constitutional order, sovereignty and territorial integrity, transnational organized crime, terrorism, cyber terrorism, and illegal circulation of weapons, came into force on August 1 of this year.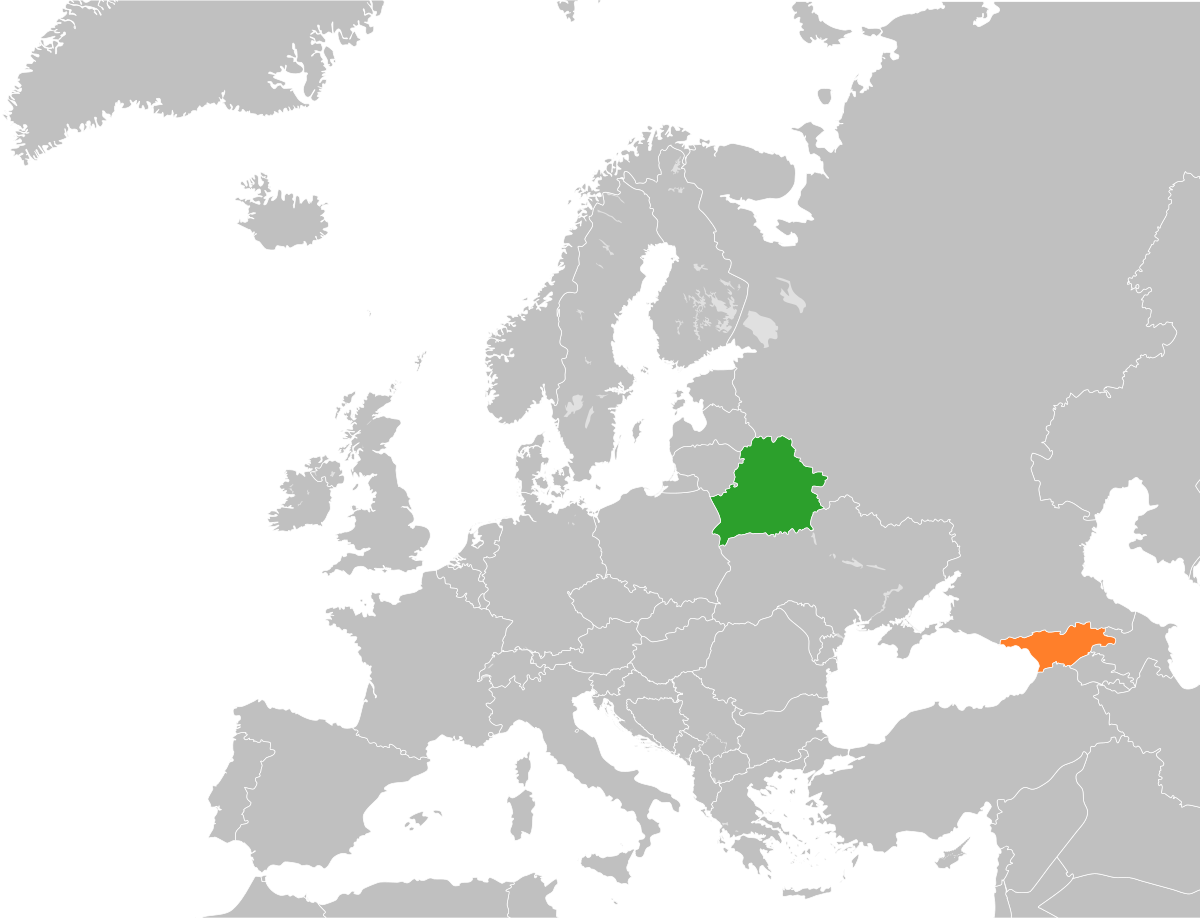 Belarus and Georgia / Source: Wikipedia
The news broke at time when Georgia's Western allies are increasing pressure against Belarusian authorities through expanding the sanctions list over a rigged 2020 presidential election and the subsequent crackdown on peaceful protests, raising concerns both locally and internationally that Tbilisi is drifting back into the Russian orbit and that the Belarussian citizens sheltering Georgia might no longer be safe in the country.  Exiled Belarusian opposition leader Sviatlana Tsikhanouskaya wrote on her Telegram channel that she had sent a letter to the Georgian Foreign Ministry, calling on the Georgian MFA to voice "a clearly expressed position on the inadmissibility of using this agreement to issue information about Belarusian citizens and other cooperation that could endanger Belarusians residing in Georgia." Tsikhanouskaya believes that "only the complete termination of the Cooperation Agreement with the KGB will guarantee the security of Belarusians in Georgia." Leading MEPs on EU-Georgia relations have both called on the Georgian government to not extradite those who found safe haven in Georgia. Like Tsikhanouskaya, Kaljurand urged "the Georgian authorities to annul the information exchange agreement between the SSG & the Belarusian regime's infamous KGB". The deal was also harshly criticized in a Foreign Policy article by Ian Kelly, US Ambassador to Georgia from 2015 to 2018, and David J. Kramer, a former assistant secretary of state for democracy, human rights, and labor. "To abrogate an [April 19th] agreement with the EU while affirming an agreement with the dictatorial regime in Minsk is not a good look for Georgia, to say the least, and heightens concerns about current Georgian authorities' commitment to a Western orientation and democratic values" reads the article. Kelly and Kramer also believe that the US needs to take tougher stance on the Georgian Dream government and issue targeted sanctions as "they are likely the only way to get the current tailspin to stop" – "Should Georgian Dream fail to return to the [April 19th] agreement, or refuse to abrogate its agreement with the Belarusian regime, or engage in election shenanigans, the Biden administration should impose targeted penalties on the leadership of the Georgian Dream party". On its part, the SSG said "The state, in accordance to its interests, voluntarily exchanges the information in the direction of fight against crime, hence, this Agreement does not oblige the parties to carry out an act which is against their state interests." The agency further stated that the SSG was being "deliberately discredited" through a "disinformation campaign." *European Values Center for Security Policy is a Czech, non-governmental, non-partisan institute defending freedom and sovereignty.
Russia's Coercive Diplomacy In this FPRI* report, the author explains why the Kremlin massed its forces near Ukraine this spring. Russian policy to Ukraine since 2014 has largely focused on retaining and defending the territories it has seized and implementing the Minsk accords to its advantage. A full-fledged ground invasion could potentially threaten the Nord Stream II pipeline between Russia and Germany, and it would likely unite NATO, possibly even leading Sweden or Finland to join the alliance. It would also spark additional sanctions from the United States and the European Union. A further collapse of relations with the U.S. and EU could make Russia more dependent on China for trade and economic cooperation. *The Foreign Policy Research Institute is dedicated to producing the highest quality scholarship and nonpartisan policy analysis focused on crucial foreign policy and national security challenges facing the United States. 
Syria and the West: the Efficacy of Economic Sanctions The U.S. and European Union have constructed an expansive and complex array of sanctions against Syria's regime over the last 30 years, and particularly in the past decade. While such measures have been punitive in nature, the West has sought to utilize them since 2011 as a source of pressure and diplomatic leverage amidst the long-standing deadlock facing negotiations over the country's future. Despite the best intentions, sanctions have not yielded any meaningful change in Syria diplomacy and as a result, they have become a source of intense political and analytical debate – for some, they are still of value and for others, they are only a source of humanitarian suffering, even if unintentional. The Middle East Institute's new study (A Comprehensive Review of the Effectiveness of U.S. & EU Sanctions on Syria) is here.
Digest of United States Practice in International Law 2020 The Office of the Legal Adviser publishes the Annual Digest of United States Practice in International Law to provide the public with a historical record of the views and practice of the Government of the United States in public and private international law. The complete 2020 Digest is available at the bottom of this page. The 2020 Digest provides a historical record of key legal developments in 2020. Chapter 16 discusses selected developments during 2020 relating to sanctions, export controls, and certain other restrictions relating to travel or U.S. government assistance. It does not cover developments in many of the United States' longstanding financial sanctions regimes, which are discussed in detail. It also does not comprehensively cover developments relating to the export control programs administered by the Commerce Department or the defense trade control programs administered by the State Department. Details on the State Department's defense trade control programs are available here. The Office of the Legal Adviser furnishes advice on all legal issues, domestic and international, arising in the course of the Department's work. This includes assisting Department principals and policy officers in formulating and implementing the foreign policies of the United States, and promoting the development of international law and its institutions as a fundamental element of those policies. The Office is organized to provide direct legal support to the Department of State's various bureaus, including both regional and geographic offices (those which focus on specific areas of the world) and functional offices (those which deal with specific subject matters such as economics and business, international environmental and scientific issues, or internal management).
Western Companies Must Stop Funding Misinformation in Belarus Last week, Belarusian sprinter Krystsina Tsimanouskaya narrowly escaped the clutches of her country's authoritarian government as it tried to forcibly remove her from the Olympics and send her back to Minsk because she criticized her coaches online. Thankfully, international officials stepped in to protect her, and Poland has offered her safe harbor and refugee status. According to Tsimanouskaya though, she didn't realize just how much danger she was in until her face was on Belarusian state television. "In Belarus, if they show you on TV and call you a traitor, that means you are most likely going to jail," said Alexander Opeikin, who leads the non-governmental organization that assisted Tsimanouskaya in getting to safety. State TV is used by authoritarian governments the world over to control how their citizens perceive the world around them. But in Belarus, state TV has turned into a full-time factory of violent, dehumanizing programming used to justify the torture and human rights violations committed against those who oppose Belarusian dictator Alexander Lukashenko. And the biggest advertisers whose funding enables it all? Western companies like Coca-Cola, Nestle, Colgate, Pepsi, and Procter & Gamble.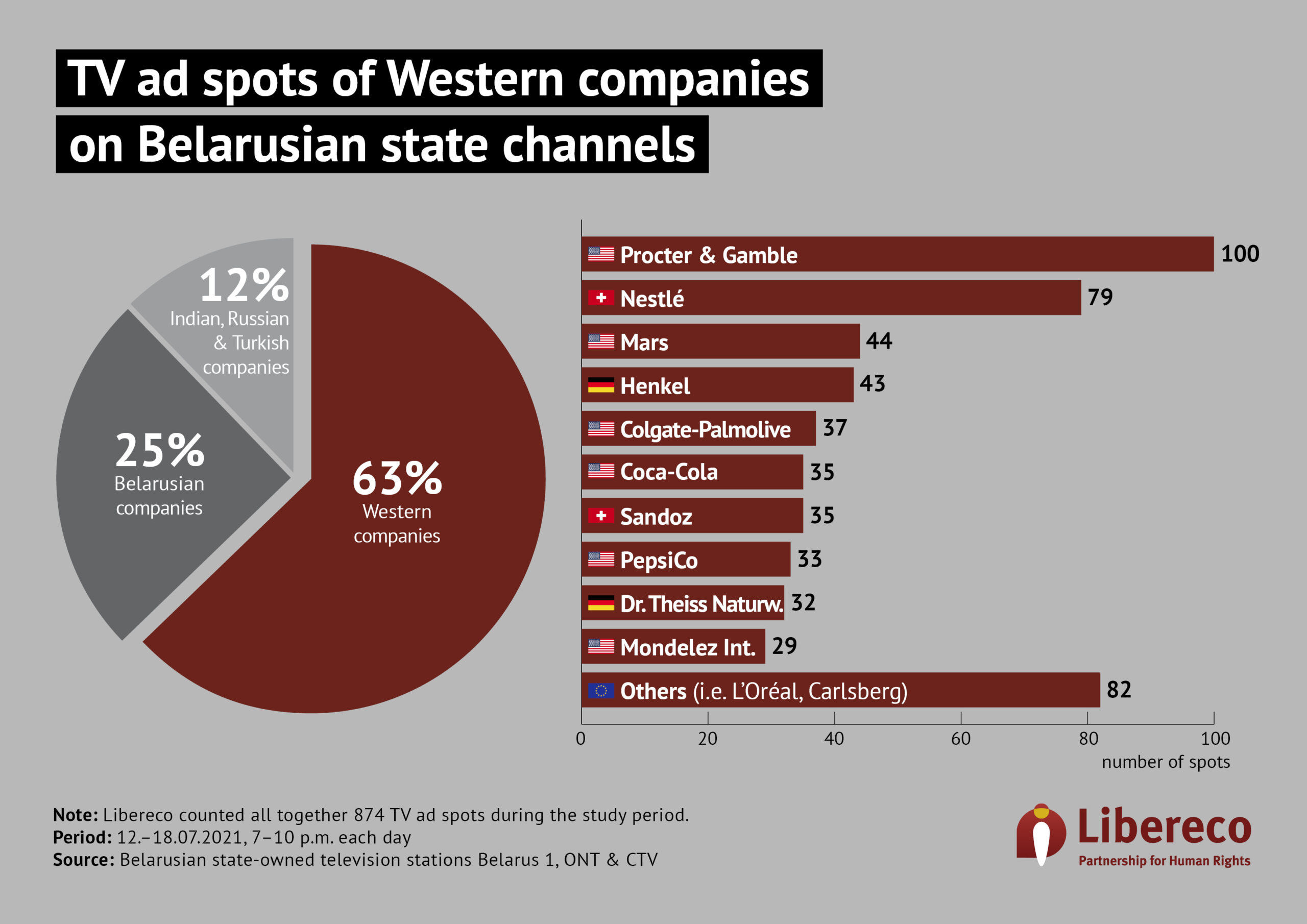 According to German-Swiss human rights group Libereco, who have been sounding the alarm for months, two out of three commercials on Belarusian state TV are from American and European companies. The numbers come from a study conducted by the group from July 12-18 tallying up primetime advertisements on the three state-owned TV stations: Belarus 1, CTV, and ONT. "For a year now, the Lukashenko regime has been terrorizing its own population; even the worst PR manager should have noticed that," said head of Libereco in Germany Marco Fieber. "The fact that global brands like Procter & Gamble, Mars, Henkel, Coca-Cola or PepsiCo continue to advertise on the dictator's propaganda channels is a scandal." More in this article in the National Interest.
The Case for Stronger Russia Sanctions The claim that Western sanctions against Russia do not work or are unjustified does not hold water. Russia's economy has been stagnant since Western sanctions were imposed seven years ago, and the Kremlin's continued hybrid war against the West has made an even tighter sanctions regime an urgent priority, according to this commentary in Project Syndicate, written by a senior fellow at the Stockholm Free World Forum.
Grand Illusions: The Impact of Misperceptions About Russia on U.S. Policy According to the authors (a senior fellow and the director of Carnegie's Russia and Eurasia Program and a nonresident senior fellow in Carnegie's Russia and Eurasia Program) of this paper, getting Russia right—assessing its capabilities and intentions, the long-term drivers of its policy and threat perceptions, as well as its accomplishments—is essential because the alternative of misreading them is a recipe for wasted resources, distorted national priorities, and increased risk of confrontation. The purpose of this paper, published by Carnegie Endowment for International Peace, is to explore the causes of the chronic problem of U.S. misperception of Russian capabilities and intentions, and what can be done to avoid repeating past mistakes. It consists of assessments of: the evolution of U.S. perceptions of the Soviet/Russian threat from the 1950s to the present day, the dominant current narrative of the Russian threat and its drivers, the Russian threat to key U.S. regional interests, and the consequences of misreading Russian intentions and capabilities.
Headline or Trend Line? Evaluating Chinese-Russian Collaboration in AI Chinese and Russian government officials are keen to publicize their countries' strategic partnership in emerging technologies, particularly artificial intelligence. This new CSET report evaluates the scope of cooperation between China and Russia as well as relative trends over time in two key metrics of AI development: research publications and investment. The findings expose gaps between aspirations and reality, bringing greater accuracy and nuance to current assessments of Sino-Russian tech cooperation.
Fact Sheet: Executive Order Imposing Costs on Alyaksandr Lukashenka and Belarusian Authorities for Ongoing Attacks Against Democratic Freedoms, Human Rights, and International Norms Today, on the anniversary of the fraudulent Belarusian election of August 9, 2020, President Joseph R. Biden, Jr. signed an Executive Order (E.O.) imposing further consequences upon Alyaksandr Lukashenka and his regime for their ongoing assault against the democratic aspirations and human rights of the Belarusian people, transnational repression and abuse, affronts to international norms, and corruption. See also this Atlantic Council article ("The new US sanctions on Belarus: Strong, but not enough")
Significant Cyber Incidents CSIS' timeline records significant cyber incidents since 2006, focusing on cyber-attacks on government agencies, defense and high-tech companies, and economic crimes with losses of more than a million dollars. During the first seven months of 2021 there were 92 significant incidents; the most recent incidents were:
July 2021. A data leak impacted Northern Ireland's COVIDCert online vaccination certification service, causing their Department of Health to temporarily suspend the portal.
July 2021. Estonia stated a Tallinn-based hacker downloaded 286,438 ID photos from government database, exposing a vulnerability in a platform managed by their Information System Authority (RIA).
July 2021. A widespread APT operation was discovered against users in Southeast Asia, believed to be spearheaded by Chinese entities. Researchers found a total of 100 victims in Myanmar and 1,400 in the Philippines, including many government entities.
July 2021. The Japan 2020 Olympics was subject to data breach exposing the personal credentials of volunteers and ticket holders. The information included usernames, passwords, addresses, and bank account numbers.
July 2021. The United States, the European Union, NATO and other world powers released joint statements condemning the Chinese government for a series of malicious cyber activities. They attributed responsibility to China for the Microsoft Exchange hack from early 2021 and the compromise of more than 100,000 servers worldwide.
July 2021. Transnet Port Terminals (TPT), South Africa's state-run ports operator and freight rail monopoly, had its rail services disrupted after a hack by unknown actors. Transnet reportedly declared it an act "force majeure."
July 2021. Several countries used Pegasus, surveillance software created by NSO Group that targets iPhone and Android operating systems, on devices belonging to activists, politicians, and journalists.
July 2021. The FBI and the U.S. Cybersecurity and Infrastructure Security Agency (CISA) released a statement exposing a spearfishing campaign by Chinese state-sponsored hackers between 2011 and 2013. The campaign targeted oil and natural gas pipeline companies in the United States.
July 2021. Iran used Facebook accounts to pose as recruiters, journalists, and NGO affiliates, targeting U.S. military personnel. The hackers sent malware-infected files or tricked targets into submitting sensitive credentials to phishing sites.
July 2021. The Russian defense ministry claimed it was hit with a DDoS attack that caused its website to shut down, stating the attack came from outside the Russian Federation.
July 2021. Norway attributed a March 2021 cyberattack on parliament's e-mail system to China.
July 2021. Iran's transport and urbanization ministry was the victim of a cyber attack that impacted display boards at stations throughout the country. The attack caused delays and cancellations of hundreds of trains across Iran.
July 2021. Russian hackers exploited a vulnerability in Kaseya's virtual systems/server administrator (VSA) software allowing them to deploy a ransomware attack on the network. The hack affected around 1,500 small and midsized businesses, with attackers asking for $70 million in payment.
July 2021. The Ukranian Ministry of Defense claimed its naval forces' website was targeted by Russian hackers who published fake reports about the international Sea Breeze-2021 military drills.
June 2021. Russia claimed that Vladimir Putin's annual phone-in session was targeted by DDoS attacks.
June 2021. A Chinese-speaking hacking group spearheaded an ongoing espionage effort against the Afghan government through phishing emails. Hackers posed as the Office of the President of Afghanistan and targeted the Afghan National Security Council.
June 2021. The Iranian government launched a widescale disinformation campaign, targeting WhatsApp groups, Telegram channels and messaging apps used by Israeli activists. The campaign aimed to advance political unrest and distrust in Israel.
June 2021. Chinese actors targeted organizations, including Verizon and the Metropolitan Water District of Southern California using a platform used by numerous government agencies and companies for secure remote access to their networks.
June 2021. Hackers linked to Russia's Foreign Intelligence Service installed malicious software on a Microsoft system that allowed hackers to gain access to accounts and contact information. The majority of the customers targeted were U.S. based, working for IT companies or the government.
June 2021. The U.S. and British governments announced the Russian GRU attempted a series of brute force access against hundreds of government and private sector targets worldwide from 2019 to 2021, targeting organizations using Microsoft Office 365® cloud services.
June 2021. United States Naval Institute (USNI) claimed the tracking data of two NATO ships, the U.K. Royal Navy's HMS Defender and the Royal Netherlands Navy's HNLMS Evertsen, was falsified off the coast of a Russian controlled naval base in the Black Sea. The faked data positioned the two warships at the entrance of a major Russian naval base.
June 2021. A cyberattack reportedly from Russia compromised the email inboxes of more than 30 prominent Polish officials, ministers and deputies of political parties, and some journalists.
June 2021. Sol Oriens, a small government contractor that works for the Department of Energy on nuclear weapons issues, was attacked by the Russia-linked hacking group REvil.
June 2021. A spreadsheet was leaked containing classified personal details of the 1,182 United Kingdom's Special Forces soldiers on WhatsApp.
June 2021. A ransomware attack targeted iConstituent, a newsletter service used by U.S. lawmakers to contact constituents.
June 2021. Hackers working on behalf of Russian intelligence services are believed to have hacked Netherlands police internal network in 2017. The attack occurred during the country's investigation of the Malaysia Airlines Flight 17 (MH17) that was shot down in 2014. 
Information Defense: Policy Measures Taken Against Foreign Information Manipulation Most publications on foreign information manipulation focus on the offense, i.e., on the threat. They expose operations or analyze the strategies and tactics of the attackers. Understanding the threat is indeed a priority, but one should not lose sight of its raison d'être: to prevent and/or counter the attack. For the liberal democracies that are the most vulnerable targets of such operations, the main question is how to respond. That is why the author of this Atlantic Council report focuses on the defense. It is not intended to be comprehensive: it cannot cover all responses from all actors in all regions. It therefore focuses on information defense mostly from a governmental perspective, even though private sector efforts will also be mentioned, and mostly from a transatlantic perspective, even though a couple of other examples will also be mentioned. With these limits, this report offers a broad yet concise overview of policy measures taken against foreign information manipulation.
US embassy in Moscow dramatically downscales its workforce The August 5 issue of EVCSP's Kremlin Watch Briefing made clear that nearly 200 employees at Russia's US Embassy vacated their posts last week, necessitated by a hiring ban placed on the mission by the Kremlin, which forbids the Embassy from employing Russian and other non-American nationals.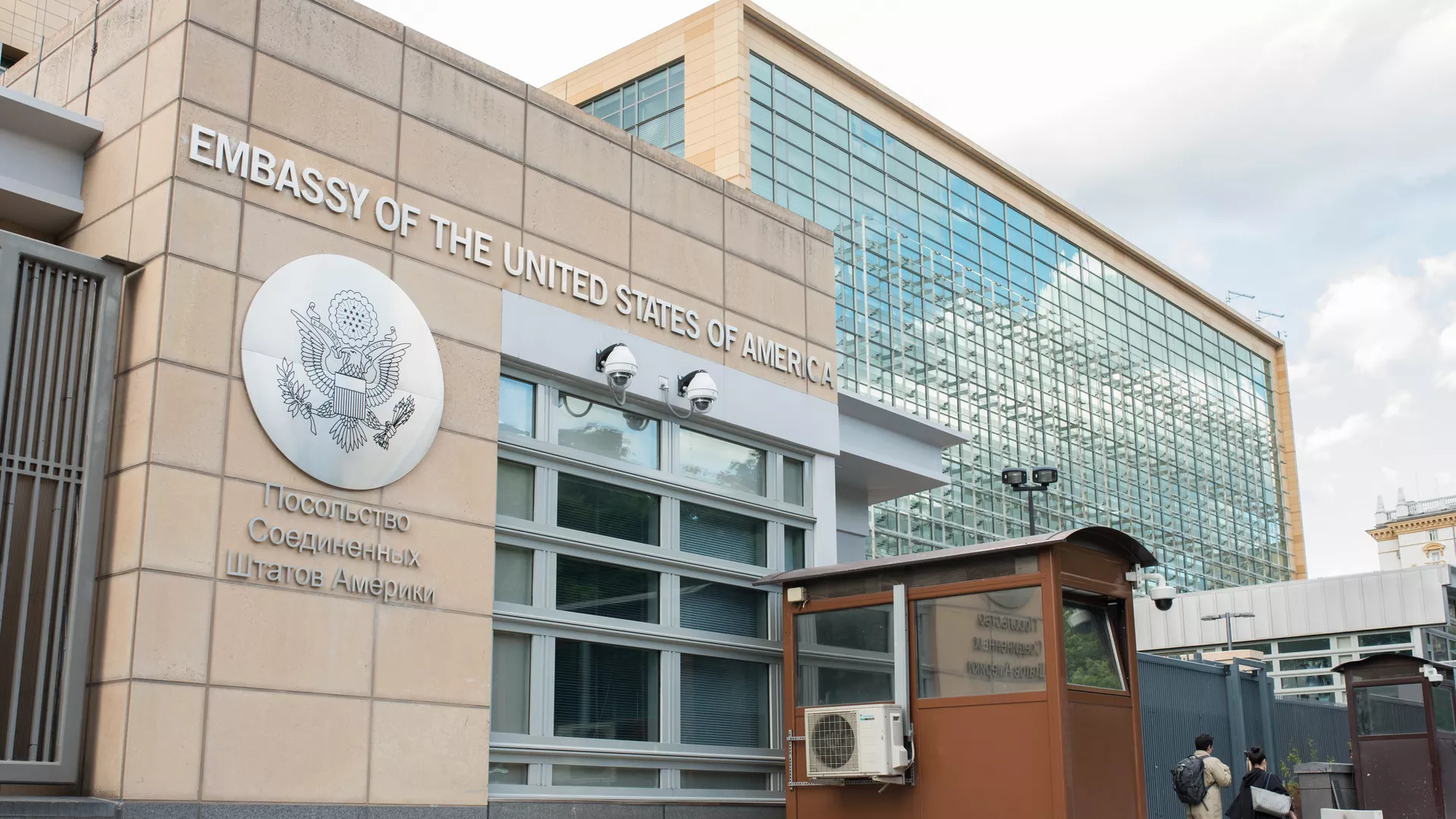 The building of the US Embassy at 8 Bolshoi Devyatinsky Lane. Photo: Sergei Petrov / TASS via Getty Images
Originally planned to take effect in April 2021, the Russian government postponed its implementation until August 1st. The measure was introduced in the midst of worsening US-Russia bilateral relations, to the dismay of many US officials. Discussing the issue, Secretary of State Anthony Blinken issued the following remarks: "These unfortunate measures will severely impact the U.S. mission to Russia's operations, potentially including the safety of our personnel as well as our ability to engage in diplomacy with the Russian government." The ban has greatly decreased the ability of Russian citizens to travel to the US, as the Embassy announced that with such a drastic personnel cut, they will no longer be able to process non-diplomatic non-immigrant visas for Russians, in addition to providing other consular services. The Kremlin retaliated, contending that the US resolve to cut visa services wouldn't barely shift the status quo; Putin's Press Secretary Dmitry Peskov argued that, prior to this development, it was already difficult for Russians to obtain US visas. Elaborating, Peskov claimed that "if you unravel the knot of unfriendly steps in the opposite direction, then it becomes obvious that the precursor to all of this is the unfriendly actions of the United States."
China Assuming New Dominance in Turkmenistan Turkmenistan's longstanding neutrality has kept it out of Russian regional security arrangements like the Shanghai Cooperation Organization (SCO) and the Collective Security Treaty Organization (CSTO), which has constrained the level of influence Moscow could have in this notoriously insular Central Asian republic.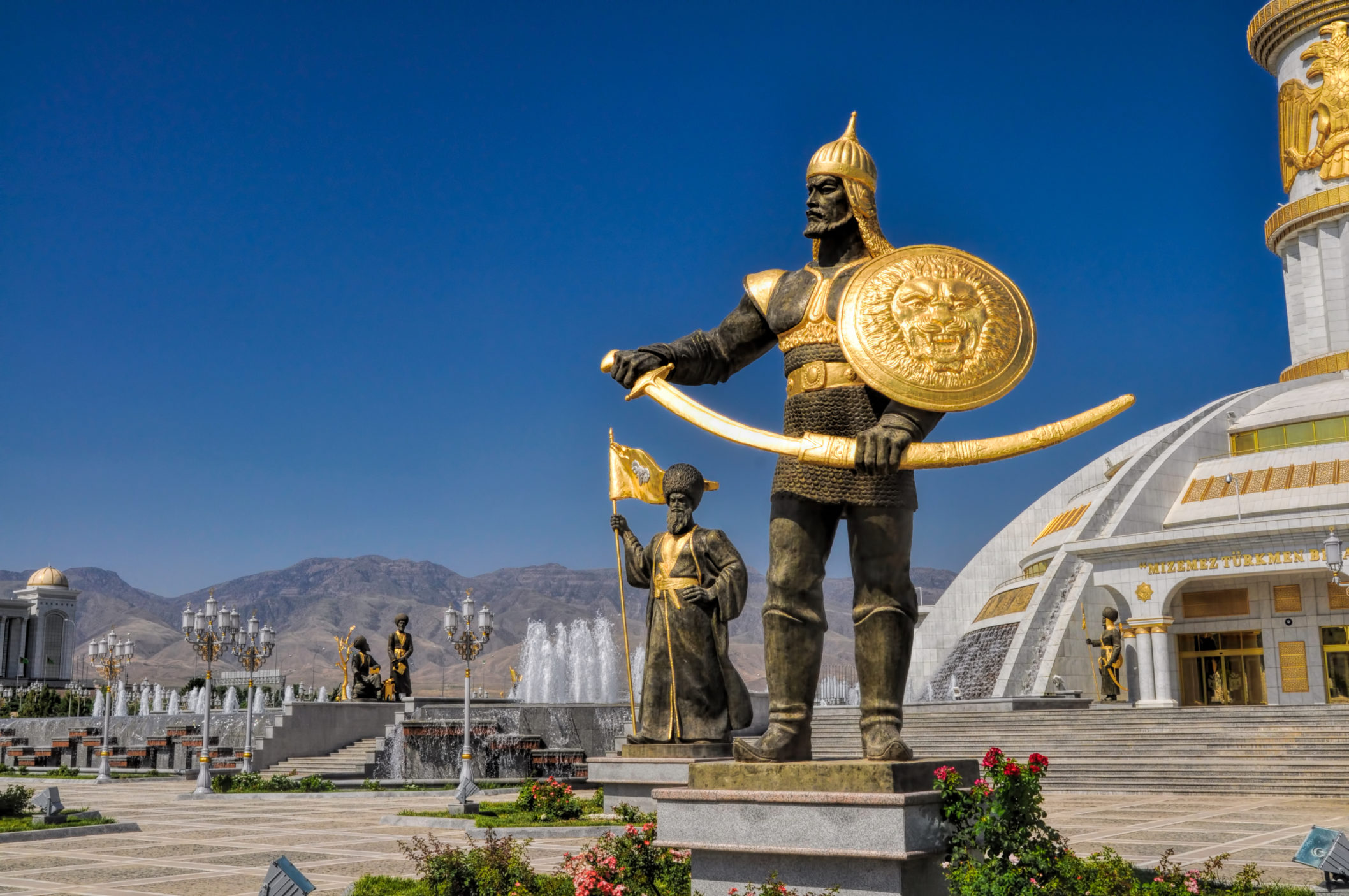 Source: U.S. Department of State
But now, China is on the way to becoming the dominant outside power in Turkmenistan, according to this new article in Jamestown's Eurasia Daily Monitor. The reasons for this rise in Beijing's sway are manifold. First has been China's already heavy involvement in Turkmenistan's natural gas sector and transit routes through that country between China and Europe. But other factors include the rapidly growing Taliban threat to the Central Asian region; the readiness of Ashgabat to support China on Xinjiang because, unlike other Central Asian countries, it lacks a diaspora being victimized there; and Beijing's increasingly obvious interest in expanding its economic involvement in the region into security cooperation. In doing so, Beijing has stolen a march on Moscow and positioned itself to compete with Turkey and other outside powers there in ways that it was never able to before.
Ending Human Trafficking in the Twenty-First Century The authors of this new CFR report argue that human trafficking bolsters abusive regimes and criminal groups, weakens global supply chains, fuels corruption, and undermines good governance. They urge the United States to increase investment in anti-trafficking measures. 
The Case for Stronger Russia Sanctions The claim that Western sanctions against Russia do not work or are unjustified does not hold water. Russia's economy has been stagnant since Western sanctions were imposed seven years ago, and the Kremlin's continued hybrid war against the West has made an even tighter sanctions regime an urgent priority, according to this commentary in Project Syndicate, written by a senior fellow at the Stockholm Free World Forum.

The Liberty to Spy Many, if not most, international legal scholars share the ominous contention that espionage, as a legal field, is devoid of meaning. For them, any attempt to extrapolate the lex lata corpus of the International Law of Intelligence (ILI), let alone its lex scripta, would inevitably prove to be a failed attempt, as there is simply nothing to extrapolate. The notion that international law is moot as to the question of if, when, and how intelligence is to be collected, analyzed, and promulgated, has been repeated so many times that it has become the prevailing orthodoxy. This paper, written by an Associate Professor of Law, Indiana University Maurer School of Law, offers a new and innovative legal framework for articulating the law and practice of interstate peacetime espionage operations, relying on a body of moral philosophy and intelligence ethics thus far ignored by legal thinkers. This framework diagnoses the legality of covert intelligence at three distinct temporal stages: before, during, and after. In doing so it follows the traditional paradigms of international law and the use of force, which themselves are grounded in the history of Just War Theory. Adopting the Jus Ad, Jus In, Jus Post model is appropriate, given the symbiosis between espionage and fundamental U.N. Charter principles. This paper focuses on the first of these three paradigms, the Jus Ad Explorationem ("JAE"), a sovereign's prerogative to engage in peacetime espionage and the right's core limitations. Examining a plethora of international legal sources, the paper exemplifies the myriad ways by which peacetime intelligence gathering has been already recognized as a necessary pre-requisite for the functioning of our global legal order. The paper then discusses the nature of the JAE. It argues that the right to spy is best understood as a privilege in Hohfeldian terms. It shows how understanding interstate intelligence operations as a weaker "liberty right" that imposes no obligations on third parties to tolerate such behavior helps capture the essence of the customary norms that form part of the practice. Recognizing the liberty right to spy opens the door for the doctrine of "abuse of rights" to play a role in constraining the practice. By identifying the only two legitimate justifications for peacetime espionage—advancing the national security interests of States and promoting an increase in international stability and cooperation—we are able to delimit what may constitute abusive spying, defined as exploiting one's right to spy not for the purposes for which the right was intended. The paper concludes by introducing four categories of unlawful espionage: (1) spying as a means to advance personal interests; (2) spying as a means to commit internationally wrongful acts; (3) spying as a means to advance corporate interests; and (4) spying as a means to exploit post-colonial relations.
Heads of the Russian Foreign Intelligence Service and the Belarusian KGB meet in Vitebsk On June 3, 2021, Vitebsk hosted a working meeting with the Director of the Russian Foreign Intelligence Service S.N. and Chairman of the State Security Committee (KGB) of Belarus I.T., according to the Belarus Watch Briefing #7 (one of the special EVCSP* newsletters which monitors Russian presence and influence within Belarus). According to official information, the heads of special services discussed the prospects of cooperation in ensuring the national interests of Russia and Belarus. It is stressed that such cooperation is necessary "in the conditions of aggressive policy of the United States and Western countries in the Russian and Belarusian directions". They emphasized the importance of consolidating efforts aimed at strengthening the potential of Moscow and Minsk to counter global challenges and new threats to the security of the Union State. This meeting is just another example of close cooperation between the intelligence services of Russia and Belarus. The importance of cooperation to confront "enemies" and "threats" is symbolically emphasized. In the spirit of the Cold War, there are statements about "the aggressive policy of the West. Thus, the EVCSP sees both real and symbolic interaction between the officials of the security blocs (siloviki) of the two countries. *The European Values Center for Security Policy, a non-governmental, non-partisan institute based in Prague, Czech Republic, defending freedom and sovereignty.
The Belarusian Revolution of 2020: Afterword Belarus has drawn considerable international attention during the past year. The domestic political crisis has caused a true humanitarian catastrophe with tens of thousands of people incarcerated, tortured, otherwise repressed, or forced to leave the country. The situation with the Minsk regime has presented a foreign and security policy challenge for the EU to which the Union is yet to give an adequate response to. In the latest FIIA Comment, the authors evaluate the situation a year after the beginning of the Belarusian protest against the rigged presidential election. According to the authors, the West and the EU in particular should learn from past mistakes and avoid re-engaging with it until preconditions are met, be this with or without Lukashenka at the helm. The West should also realize that waiting for Moscow to "fix" the problem may promise temporary stabilization, but is much more likely to turn Belarus into a source of long-term geopolitical tension. "The West should do its utmost to make sure that the national dialogue gets underway in the country, the purpose of which will be the beginning of the political liberalization and economic reforms that the Belarusian people aspire to", the writers argue.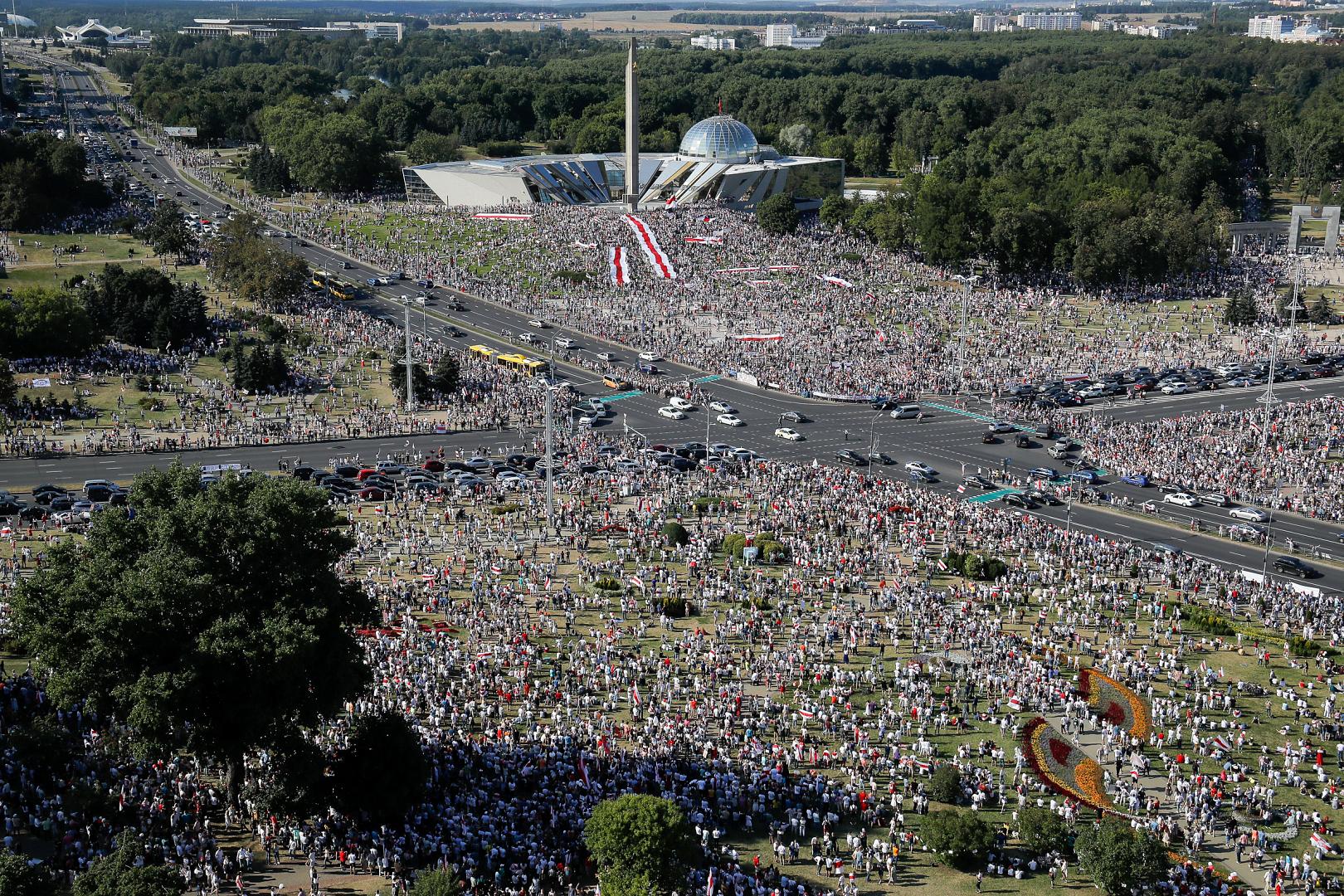 Protesters against the disputed reelection of Alexander Lukashenko rally in the center of Minsk, Belarus, August 16, 2020 / Source: EuroNews
Supply Chains and the Global Data Collection Ecosystem Most of the 27 companies tracked by ASPI's Mapping China's Technology Giants project are heavily involved in the collection and processing of vast quantities of personal and organizational data, according ASPI's report. Their global business operations depend on the flow of vast amounts of data, often governed by the data privacy laws of multiple jurisdictions. The Chinese party-state is ensuring that it can derive strategic value and benefit from these companies' global operations. ASPI assesses interactions between the People's Republic of China's political agenda-setting, efforts to shape international technical standards, technical capabilities, and use of data as a strategic resource. ASPI argues this 'Data Ecosystem' will have major implications for the effectiveness of data protection laws and notions of digital supply-chain security.
The Kennan Institute recently conducted a series of interviews with Russian lawyers, journalists, and other experts on new additions to the foreign agents law in the country and about Russian information politics. This series is part of a collaboration between the Kennan Institute and the Friedrich Naumann Foundation for Freedom. Check out the interviews and related articles here.
Revisiting principles and recommendations for Western engagement with Belarus On 23 May 2021, Aliaksandr Lukashenka's regime escalated the political crisis in Belarus by grounding Ryanair Flight 4978 and seizing and arresting two of its passengers, including the well-known dissident journalist Roman Protasevich. This act of air piracy, and the subsequent re-introduction of restrictions on who is permitted to leave Belarus, have confirmed the regime's utter disregard for human rights and shown the country's leadership has no intention of stopping its repression of political opposition. Chatham House's Belarus Initiative has convened a group of international experts to provide recommendations on how the West should engage with the country following these developments. The meeting focused on the objectives of Western engagement, diplomatic relations, sanctions and best ways of supporting the democratic movement.
Five Key Points for Biden's Russia Summit During June's bilateral summit, President Joe Biden has an opportunity to set down markers on critical issues with his Russian counterpart. The author of this article, published by CEPA (the Center for European Policy Analysis) is a research fellow at the Russia and Eurasia Programme at Chatham House – The Royal Institute of International Affairs.
Russia on an 'Unfriendly' Planet: The Psychological Origins of the Kremlin's Diplomatic War Over the past couple months, Russia and the West (the European Union and the United States) have mutually expelled more than 150 diplomats—high numbers in quick succession that, some observers argue, "did not even happen during the Cold War" (Newsru.com, April 24). And those numbers of expelled and counter-expelled diplomats continue to grow, extending to more and more countries. From the European Union, the Czech Republic (Czechia), Poland, Slovakia, Latvia, Lithuania, Estonia, Romania, and Bulgaria as well as EU candidate North Macedonia all became participants of this diplomatic war with Russia. In the case of Ukraine, Russia even gave a double response: on April 16, the consul of Ukraine in St. Petersburg was detained and expelled from Russia; Ukraine responded by expelling one Russian diplomat from Kyiv, but Russia further escalated by declaring another employee of the Ukrainian embassy in Moscow persona non grata  (Kommersant, April 26, 2021).
The diplomatic standoff between Russia and Czechia has become the most serious among EU member countries. At the beginning of this year, Czech investigators established that Russian military intelligence (GRU) officers were involved in explosions at two military warehouses in Vrbětice, in 2014; as a result, Prague declared 18 Russian diplomats persona non grata. In turn, Moscow responded by expelling 20 Czechs, harshly demanding that they leave Russia within just 24 hours. Consequently, the work of the Czech embassy in Moscow was practically paralyzed. In the end, the countries agreed on diplomatic parity—only 7 diplomats and 25 technical and administrative staff from each country would be allowed to remain in the other. These numbers are expected to be reached by the end of May (TASS, May 25, 2021).
The Czech demand for parity was a belated but still important reminder of international law in the field of diplomatic relations. The staffs of Russian embassies and the territories they occupy in many countries often continue to be as large as they were during the Soviet period (or sometimes inexplicably larger). And there are reasonable suspicions that these diplomatic missions are used not only for diplomatic purposes.
However, this conflict was not limited to embassy or consulate staffs. Russia also banned European Parliament Speaker David Sassoli from entering its territory, as well as several European experts who participated in the investigation into the August 2020 poisoning of opposition leader Alexei Navalny (Svoboda.org, April 30, 2021).
In May, the Russian government approved a list of "unfriendly countries," which so far includes only the United States and Czechia (Tass, May 14, 2021). More than likely, it will continue to expand to any country actively pursuing policies that do not meet the interests of the Kremlin. This initiative looks novel even in comparison with Soviet times. Of course, for the Union of Soviet Socialist Republics (USSR), all "capitalist" countries were considered "unfriendly" by default, but this was blamed on their governments, not on the entire populations of these states. Now, however, the countries as such are officially being declared "unfriendly"—in other words, hostile.
This naturally raises an interesting reverse question—which countries are considered "friendly" toward Vladimir Putin's Russia? After all, the Kremlin has managed to spoil relations to one degree or another with almost all countries of the post-Soviet space over the past decade, because, due to imperial inertia, it continues to consider them part of its "zone of privileged interests." In an indicative historical contrast, dozens of world leaders came to Moscow to attend the May 9 Victory Day military parades in the early 2000s, but this year, only the president of Tajikistan, where a large Russian military base is located, visited Red Square (Opemnedia.io, May 29, 2021).
Members of the BRICS (Brazil, Russia, India, China, South Africa) geopolitical "bloc," founded in Russia in 2006, also do not look particularly "friendly" by some measures. A major Chinese interest vis-à-vis Russia, as noted five years ago (see EDM, April 28, 2016), consists of a neo-colonial transfer of its environmentally dirty industries to the Russian Far East; today, China is readying to construct a giant metallurgical plant in Sakha (News.ykt.ru, March 26, 2021). And "friendly" Brazil refused to register Sputnik V, the Russian vaccine against COVID 19 (Svoboda.org, April 27, 2021).
As for Moscow's actions against US diplomatic missions in the Russian Federation, the spiraling restrictions have significantly limited the US diplomats' abilities to serve the Russians themselves. In a word, the Russian government, wishing to punish foreigners, once again "bombed Voronezh" (see EDM July 19, 2017). The US Consulate General in Yekaterinburg, the last such mission in a Russian city outside Moscow, closed on May 17 (Newsru.com, May 17). And as of May 12, the residents of Moscow and St. Petersburg also found themselves no longer able to obtain visas for travel to the United States. Joint cultural programs, student exchanges, and so on have all been interrupted. "We regret that due to the actions of the Government of the Russian Federation, we are forced to reduce the provision of consular services by 75 percent, which makes it impossible to provide visa services," the US embassy in Moscow posted to its website (Ru.usembassy.gov, accessed May 20, 2021). The Kremlin's accusations of other countries' "unfriendliness" coincide with unprecedented repressions against the internal opposition, which is declared "extremist" (Novaya Gazeta,  April 16, 2021). In general, it looks like a single interconnected strategy but one difficult to explain with reference to any rational interests of the country. Most likely, the explanation lies in the psychological sphere: indeed, German Chancellor Angela Merkel once observed that Putin lives "in his own world" (The New York Times, March 3, 2014). The president of Russia, after more than 20 years in power, seems to have honed the thinking that was instilled in him in the KGB. This thinking is built heavily on conspiracy theories: there are no independent partners, "everyone works for someone else." Therefore, there can be no independent Russian opposition or free elections, only "foreign agents" who dream of overthrowing him (see EDM, February 4, 2021). In supporters of normal federalism, Putin presumably sees those who want to "destroy the country." And in foreign policy, his obsession, apparently, is geopolitical revenge for the collapse of the USSR, which occurred "by order of the West"—naturally, the main enemy.
The Russian foreign ministry has listed the conditions under which it would lift restrictions on diplomatic missions. And these effectively boil down to the United States softening its attitude towards the Kremlin's aggressive policies (RBC, May 18, 2021). But will President Joseph Biden agree to such coercion during the June summit with Putin?
The author of this Jamestown Foundation article (Eurasia Daily Monitor of May 26, 2021), is the editor-in-chief of Region.Expert (www.region.expert), the only independent media outlet on Russian regionalism and federalism, and since 2015 living in Estonia due to persecution in Russia for his political views.
G7, London The first in-person G7 meeting for two years took place in London and a lengthy 90-page communiqué was published on the 5th of May 2021. The Foreign and Development Ministers of the Group of Seven (G7), and the High Representative of the European Union declared:
Russia
We are deeply concerned that the negative pattern of Russia's irresponsible and destabilising behaviour continues. This includes the large build-up of Russian military forces on Ukraine's borders and in illegally-annexed Crimea, its malign activities aimed at undermining other countries' democratic systems, its malicious cyber activity, and use of disinformation. We express full solidarity with all partners affected by actions connected to Russian intelligence services against their interests and security, which will continue to be met with the staunchest resolve. We note with regret the deterioration in Russia's relations with Western countries, and stress the importance of respecting the Vienna Convention on Diplomatic Relations as the essential foundation of diplomatic relations between states.

We recall our joint statement of 26 January on the arrest, sentencing and detention on politically-motivated charges of Alexey Navalny, as well as our condemnation of his poisoning on Russian territory with a military-grade chemical nerve-agent of the "Novichok" group. Any use of chemical weapons is unacceptable and contravenes international norms against the use of such weapons. In light of Russia's obligations under the Chemical Weapons Convention, we urge Russia to investigate and credibly explain the use of a chemical weapon on its soil without further delay. There must be accountability for those that use chemical weapons.

We remain deeply concerned about the deteriorating human rights situation in Russia, and the systematic crackdown on opposition voices, human rights defenders, independent civil society, and media.

We reiterate our interest in stable and predictable relations with Russia. We nevertheless will continue to bolster our collective capabilities and those of our partners to address and deter Russian behaviour that is threatening the rules-based international order, including in the areas of cyberspace security and disinformation. We will continue to engage with Russia in addressing regional crises and global challenges of common interest such as climate change; arms control, disarmament and non-proliferation; and peaceful, sustainable economic development and environmental protection in the Arctic.
ODNI Releases Annual Intelligence Community Transparency Report Consistent with the Foreign Intelligence Surveillance Act of 1978 (FISA), as amended (codified in 50 U.S.C. § 1873(b)), and the Intelligence Community's (IC) Principles of Intelligence Transparency, released the eighth annual Statistical Transparency Report Regarding Use of National Security Surveillance Authorities.
This report provides the public not only statistics, but also contextual information, regarding the scope of the government's use of FISA authorities, National Security Letters, and other national security authorities.  In conjunction with other publicly released material, this report adds insight into the rigorous and multi-layered oversight framework governing the IC that safeguards the privacy and civil liberties of United States (U.S.) person and non-U.S. person information acquired pursuant to these national security authorities. 
Remarks by President Biden in Address to a Joint Session of Congress On April 28, 2021, President Biden delivered his first address to a joint session of Congress.  Below you'll find some sections of his speech that are particularly relevant to readers interested in Russia.
"America is an idea, the most unique idea in history. We are created, all of us equal. It is who we are. And we cannot walk away from that principle and in fact say we are dealing with the American idea. With regards to Russia, I know it concerns some of you. I made it clear to Putin that we are not going to seek—excuse me—escalation but their actions will have consequences if they turned out to be true. And they turned out to be true. So I responded directly and proportionally to Russia's interference in our elections and the cyberattacks on our government and our business. They did both of these things, and I told them we would respond, and we have. We'll also cooperate when it is our mutual interest. We did it when we extended the New Start Treaty on nuclear arms and we are working on climate change. But he understands, we will respond". The full text of Biden's remarks can be found here.
Belarus plane action eases Russian military restraints The recent action against a civilian flight between two EU capitals has removed any remaining doubt Belarus is content to continue down the path of becoming a rogue state. There could be no clearer statement that President Lukashenka has turned his back on the West and abandoned any restraint or concern for international censure. Since the rigged presidential election in August 2020, Lukashenka has placed all his bets on Moscow and Russia has been quick to take advantage of the military opportunities this offered. Russian troops have held demonstrative exercises showing how speedily they can be inserted by air directly from Russia onto Belarus's borders with Poland and Lithuania – all with full cooperation from Minsk. Closer integration between the two armed forces has seen the establishment of joint military training centres and a rolling series of exercises and, with the massive Zapad-2021 military exercise now on the horizon this coming September – the first for four years – many of the restraints Russia might have felt in what it could do with this exercise have been lifted. The author of this Chatham House article is a senior consulting fellow of Chatham's Russia and Eurasia Programme.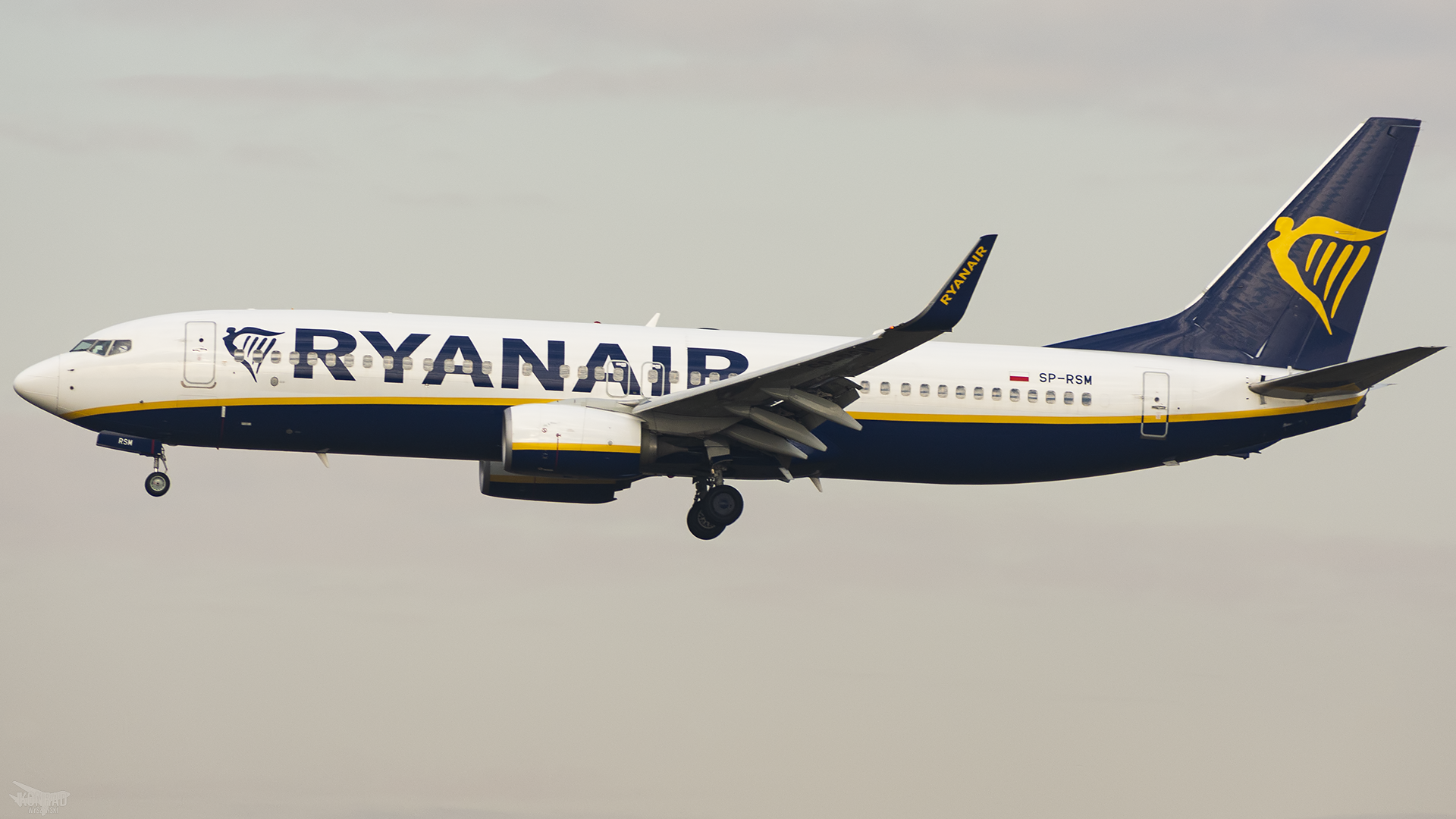 Ryanair Flight 4978 was a regularly-scheduled international passenger flight from Athens Int'l Airport, Greece to Vilnius Airport, Lithuania. On 23 May 2021, while in Belarusian airspace, it was diverted by the Belarusian government to Minsk Int'l Airport where two if its passengers, opposition activist and journalist Roman Protasevich and his girlfriend Sofia Sapega, were arrested by authorities. The flight was escorted to Minsk by a Belarusian fighter jet under the pretense of a bomb threat, on the orders of the President of Belarus, Alexander Lukashenko.  Photo: Wikipedia
UK and Japan agree strengthened trade and security partnership ahead of G7 meeting Foreign Secretary Dominic Raab held talks on the 3rd of May 2021 at Chevening House with Japan's Minister of Foreign Affairs, Toshimitsu Motegi ahead of the G7 Foreign and Development Ministers' meeting. The two foreign ministers discussed the UK's application to join the Comprehensive and Progressive Agreement for Trans-Pacific Partnership (CPTPP) trade grouping and the Foreign Secretary thanked Minister Motegi for Japan's support. The UK and Japan also agreed the basis for deepening further trade and security cooperation. The UK's Integrated Review of Security, Defence, Development and Foreign Policy (published in March) outlines a new focus on the Indo-Pacific region. Both sides recognized the Integrated Review's alignment with Japan's flagship foreign policy strategy, the Free and Open Indo-Pacific vision. The foreign ministers also explored opportunities for increased collaboration in areas of shared interest and where the 2 countries can share expertise such as economic security, advanced technologies, health and science.
Putin's Bid to Ditch Dollar Picks Up as Exports Move to Euro According to Bloomberg's article on April 26, 2021, Vladimir Putin's multi-year push to reduce Russia's exposure to the dollar hit a major milestone as the share of exports sold in the U.S. currency fell below 50% for the first time. Most of the slump in dollar use came from Russia's trade with China, more than three-quarters of which is now conducted in euros, according to central bank data published late Monday. The common currency's share in total exports jumped more than 10 percentage points to 36%, the data for the fourth quarter show. Multiple rounds of sanctions and the constant threat of more to come have pushed Russia to find ways to isolate its economy from U.S. interference. The central bank has also stripped back its holdings of Treasuries in its international reserves, loading up on gold and euros instead.
The shift away from dollar trade with China accelerated in 2019 when oil major Rosneft PJSC switched export contracts for crude shipments to euros. Lots of mid-cap companies are now also seeking ways to reduce exposure to the U.S. currency, with many switching contracts to yuan or rubles in trade with China, according to Daniel Haindl, the co-head of FX & interest-rates sales at VTB Capital in Moscow. "We also see that a growing portion of settlements between Russia and former Soviet countries is in rubles," Haindl said. Washington imposed new penalties on Russia this month, including limits on buying newly-issued sovereign debt, in response to allegations that Moscow was behind a hack on SolarWinds Corp. and interfered with last year's U.S. election.
The Biden administration has said it's prepared to escalate those penalties if the Kremlin fails to rein in hacking attacks and attempts to interfere with the U.S. political process.
Russia must take urgent steps to cut its use of the dollar to a minimum to eliminate dependence on "this toxic source of permanent hostile actions," Deputy Foreign Minister Sergei Ryabkov said in an interview in February.
The impact of Western sanctions on Russia and how they can be made even more effective When analyzing a Western policy on Russia, one must first assess the nature of Russia's government. The authors call it "kleptocratic" or "neopatrimonial" autocracy, as such regimes sustain loyalty of elites and population through the redistribution of benefits and spoils. The two main objectives of Vladimir Putin's system are to maintain power and to enrich a narrow elite. The Kremlin's foreign policy should be seen from this perspective. It is designed to promote the interests of the current Kremlin elite, not the Russian nation. One means of doing so has been small victorious wars, as described by a century-old Russian term. As the Russian economy has barely grown since 2014, the Kremlin has become more cautious with major real warfare. Instead, it pursues cheaper, so-called hybrid warfare, such as cyberattacks and assassinations.
For the West, a real war with Russia has been out of question. But, since Russia's aggression in Ukraine in 2014, the West has felt a need to do something substantial to impede Russian foreign aggression. Its natural choice has been sanctions. The West has focused on two kinds of sanctions: financial sanctions and personal sanctions on human-rights violators and corrupt businessmen working for the Kremlin. In addition, the West has introduced some restrictions on the export of technology, while it has abstained from the previously common trade sanctions. In general, sanctions are becoming more diverse, with the share of trade sanctions falling, while financial and visa sanctions are becoming more popular.
This Atlantic Council report aims to assess how effective Western sanctions on Russia have been in macroeconomic terms, and what could be done to render them more effective. Its focus is the impact of sanctions on gross domestic product (GDP). The authors argue that while Western sanctions have not succeeded in forcing the Kremlin to fully reverse its actions and end aggression in Ukraine, their effect has been quite substantial with regard to the weakening of the Russian economy and stopping further military aggression. The financial sanctions had the greatest impact on Russian GDP, by restricting Russia's access to foreign capital, including credits to both the government and the private sector, as well as foreign direct investment (FDI). A secondary impact of the financial sanctions was enticing the Kremlin to pursue a more restrictive fiscal and monetary policy than would have been ideal for economic growth.
This report distinguishes microeconomic effects of sanctions as well, but does not try to quantify them. When passing judgment on the effect of sanctions, the authors make the following distinctions: Did the sanctions roll back objectionable policies, contain them, or deter Russia from further objectionable policies? First, however, it is important to assess the real problem with Putin's regime and its international repercussions.
Russia in the Middle East: National Security Challenges for the United States and Israel in the Biden Era As U.S.-Russian tensions continue to escalate, Russia's role in the Middle East is of urgent concern both to Israel and the United States. Potential flashpoints include Syria and Iran, new spheres of Russian engagement from Afghanistan to North Africa, and sensitive cybersecurity issues. Russia is also moving in tandem with China to push back against U.S. dominance, including in the Middle East. Leading experts from Israel and the United States address these challenges in a new report published by the Kennan Institute (The Kennan Institute is the premier U.S. center for advanced research on Russia and Eurasia and the oldest and largest regional program at the Woodrow Wilson International Center for Scholars and the Interdisciplinary Center Herzliya (IDC Herzliya is one of Israel's leading academic institutes).
Significant Cyber Incidents This CSIS* timeline, with a focus on cyber attacks on government agencies, defense and high tech companies, or economic crimes with losses of more than a million dollars, records significant cyber incidents since 2003. This list is a work in progress that CSIS will update as new incidents come to light. The Center for Strategic and International Studies (CSIS) is a bipartisan, nonprofit policy research organization dedicated to advancing practical ideas to address the world's greatest challenges.
ODNI Unseals 2020 FISC Decision Granting Government Surveillance Powers On April 26, the Office of the Director of National Intelligence (ODNI) released a redacted Nov. 18, 2020 ruling issued by the Foreign Intelligence Surveillance Court (FISC). The decision, written by Judge James E. Boasberg, grants the U.S. government's request for approval to continue collecting information on non-U.S. persons in order to acquire foreign intelligence information. Under Section 702 of the Foreign Intelligence Surveillance Act (FISA), the government must seek reauthorization of the certifications and procedures it uses to target foreign nationals to collect intelligence each year. The FISC reviews these requests annually to ensure that the U.S. government's collection program is in compliance with FISA and the Constitution.
Global Trends, a More Contested World The National Intelligence Council released its quadrennial "Global Trends" report on the 8th of April, 2021.
2021 Annual Threat Assessment of the U.S. Intelligence Community This annual report of worldwide threats to the national security of the United States responds to Section 617 of the FY21 Intelligence Authorization Act (P.L. 116-260). This report reflects the collective insights of the Intelligence Community (IC), which is committed every day to providing the nuanced, independent, and unvarnished intelligence that policymakers, warfighters, and domestic law enforcement personnel need to protect American lives and America's interests anywhere in the world. This assessment focuses on the most direct, serious threats to the United States during the next year. The order of the topics presented in this assessment does not necessarily indicate their relative importance or the magnitude of the threats in the view of the IC. All require a robust intelligence response, including those where a near-term focus may help head off greater threats in the future, such as climate change and environmental degradation. As required by the law, this report will be provided to the congressional intelligence committees as well as the committees on the Armed Services of the House of Representatives and the Senate. Information available as of 9 April 2021 was used in the preparation of this assessment.
NSCAI's Final Report (2021) The mandate of the National Security Commission on Artificial Intelligence's (NSCAI) is to make recommendations to the President and Congress to "advance the development of artificial intelligence, machine learning, and associated technologies to comprehensively address the national security and defense needs of the United States." This Final Report presents the NSCAI's strategy for winning the artificial intelligence era. The 16 chapters in the Main Report provide topline conclusions and recommendations. The accompanying Blueprints for Action outline more detailed steps that the U.S. Government should take to implement the recommendations.
European AI Policy Conference – Trends in Leadership, Strategy, and Innovation The Center for Data Innovation hosted the "European AI Policy Conference: Trends in Leadership, Strategy, and Innovation" as an online event on December 1, 2020. This report of April 9, 2021 provides an overview of some of the highlights from the conference, including summaries of each panel discussion and highlights from various keynote speeches.
Image of Russia: Mighty Slavic Brother or Hungry Bear Next door? According to a new GLOBSEC report, Central and Eastern Europe (CEE) and the Western Balkans have been, due to their geographic position and history, contested territories that have seen global and regional powers compete for control and influence. Following the fall of communism in 1989 and the successful integration of CEE into the EU and NATO, it seemed almost inevitable that the allure of Russia would diminish as would its footprint.  Russia's turn to a more confrontational foreign policy approach has seen the country use various methods, including active measures, disinformation and information operations, to increase its leverage in an attempt to roll back the pro-Western transition of the region.
By cultivating and amplifying pro-Russian attitudes and narratives, the Kremlin rather is seeking to weaken both the EU and NATO from within, slowing and/or paralyzing their decision-making processes and shaping their policies.  To counter these influence strategies, it is necessary to first comprehensively understand how Russia is seeking to depict itself in CEE and the Western Balkans and how successful its attempts have been. Equally important is the need to take note of both commonalities and differences across the region and within different segments of societies. GLOBSEC is a think-tank based in Bratislava, Slovak Republic.
Fact Sheet: Imposing Costs for Harmful Foreign Activities by the Russian Government The Joe Biden administration announced a series of measures punishing Russia, including financial sanctions and the expulsion of diplomats, in response to a range of alleged malign activities by Moscow. These include the so-called SolarWinds hack, interference in U.S. elections, and a CIA assessment that Russia paid bounties to kill American troops in Afghanistan. The new sanctions prohibit U.S. banks from buying new Russian government bonds. The United States also sanctioned thirty-two individuals and entities over alleged attempts to influence the 2020 election, and it is expelling ten Russian diplomats. The Biden administration formally accused Russia's foreign intelligence service of carrying out the SolarWinds hack—widely considered to be one of the world's largest cyber intrusions—which targeted U.S. government and corporate computer networks. The penalties come amid a continued Russian military buildup on the Ukrainian border that has also increased tensions with the United States.
Security at the frontier: UK-Japan perspectives on cyberspace, outer space, the Arctic and electronic warfare Increasing global connectivity has brought with it a new range of security threats that were unfathomable just decades ago. Global reliance on the internet and on virtual networks has revealed a range of new cyber vulnerabilities and threats, including to critical infrastructure and the Internet of Things (IoT). Cyber technology has brought with it a new security focus on outer space, which has become key to the functioning of national and international infrastructure on the ground. Furthermore, technologies using the electromagnetic spectrum, which are increasingly integral to military operations, create new challenges and adversarial threats including the prospect of electronic warfare. These challenges have expanded geographically too, as countries explore new physical frontiers, like the Arctic, as regions of strategic interest. This Chatham House conference report, comprising four expert essays and a meeting summary, draws upon Chatham House's December 2020 conference 'Security at the Frontier', to examine the latest developments in cyberspace, outer space, the Arctic and electronic warfare, and considers how best the UK and Japan might respond to these challenges. Chatham House, the Royal Institute of International Affairs, is a world-leading policy institute based in London.
Northern expedition: China's Arctic activities and ambitions This Brookings report explores China's internal discourse on the Arctic as well as its activities and ambitions across the region. It finds that China sometimes speaks with two voices on the Arctic: an external one aimed at foreign audiences and a more cynical internal one emphasizing competition and Beijing's Arctic ambitions. In examining China's political, military, scientific, and economic activity (as well as its coercion of Arctic states) the report also demonstrates the seriousness of China's aspirations to become a "polar great power." China has sent high-level figures to the region 33 times in the past two decades, engaged or joined most major Arctic institutions, sought a half dozen scientific facilities in Arctic states, pursued a range of plausibly dual-use economic projects, expanded its icebreaker fleet, and even sent its naval vessels into the region.
The eight Arctic sovereign states (Canada, Denmark, Finland, Iceland, Norway, Russia, Sweden, and the United States) exercise great influence over the Arctic and its strategically valuable geography. China aspires to be among them. The report advances several primary findings.
Russia Warns Could Block Zoom If It Prohibits Government Use Zoom is the latest American tech company that may soon have its access to the Russian market blocked by state authorities as a result of continued tensions between Washington and Moscow. According to Russian media sources (The Moscow Times, April 7, 2021), Zoom is barring its proponents from selling licenses to Russian state agencies over fears of impending U.S. sanctions stemming from the treatment of imprisoned political dissident Alexei Navalny. In response to the development, Kremlin spokesman Dmitri Peskov – though downplaying the possibility of an all-out ban – emphasized the need to develop Russian alternatives to the U.S.-based online meeting platform. Education Minister Sergei Kravtsov expressed similar sentiments while touting the effectiveness of the Russian-developed Sferum platform as an alternative for schoolchildren. 
Earmarks and Directives in the Foreign Operations Appropriation While not actual "earmarks," both "hard" and "soft" directives have a significant impact on the U.S. government's ability to program, implement, and evaluate foreign assistance. There are as many reasons for the application of these directives as there are sectors where they are applied; however, the outcome is the same: an inability to flexibly adapt assistance to changing contexts. The increase in directives has squeezed funding in other areas such as democracy building and economic reforms, consequently reducing the U.S. government's ability to pivot quickly with non-humanitarian economic assistance funding to address a crisis or take advantage of an opportunity for development. By studying the composition of these directives, this CSIS paper serves as a starting point for Congress and the executive branch to engage in meaningful strategic reform and implementation of foreign assistance operations.
Illuminating SolarStorm: Implications for National Strategy and Policy As the security community uncovers the full scope and scale of the SolarStorm / Sunburst / Solorigate attack, policymakers are grappling with its impact on federal policy priorities. While we won't obtain a full understanding of SolarStorm for months or years, we know enough today to contemplate bipartisan avenues for better management of cybersecurity risks across the economy. In Aspen Digital's new compilation report, seventeen experts—including members of the Aspen Cybersecurity Group—offer policy-relevant takeaways from the attack and actionable ideas for transforming this crisis into a landmark moment for better cybersecurity.
Common Code / An Alliance Framework for Democratic Technology Policy The 21st century will be defined by competition—a contest of economic power rooted in technological advances. How countries decide to compete will shape the lives of billions of people. Technology-leading countries will determine how to harness new technologies to combat disease, feed humanity, counter climate change, gain wealth, explore the universe, gain influence over others, secure their interests, and protect their independence and freedom. The leaders in adopting emerging technologies such as AI, quantum computing, biotechnology, and next-generation telecommunications, and those who shape their use, will garner economic, military, and political strength for decades. The world's liberal democracies stand at a crossroads. Political power and economic might is diffusing. The integrity and efficacy of postwar institutions are increasingly challenged. Fresh thinking and new approaches are needed to tackle the challenges ahead to ensure that the future of technology is a beneficial one. No one country can achieve this on its own. The requisite knowledge and capabilities are too dispersed. Broad-based, proactive, and long-term multilateral cooperation among like-minded countries is needed to maximize effectiveness across a range of areas, including research and development (R&D), supply chain diversity and security, standards-setting, multilateral export controls, and countering the illiberal use of advanced technology. To achieve the necessary level of coordination and collaboration, the world's tech-leading democracies should spearhead the creation of a new multilateral architecture for technology policy—a technology alliance.
Technological leadership by the world's major liberal-democratic nations will be essential to safeguarding democratic institutions, norms, and values, and will contribute to global peace and prosperity. A unified approach by like-minded nations also is needed to counteract growing investments in and deployments of emerging technologies by authoritarian, revisionist powers. Many have made the case for such a grouping, most notably the United Kingdom's recent call for a "Democracy 10" to tackle 5G and other technology issues. Similarly, former U.S. government officials have advocated for the creation of a "Tech 10." Despite this interest in a new coordination mechanism for multilateral technology policy, the work needed to create it has been elusive. This document lays out what that alliance framework should look like, the opening chapter of a new, multilateral techno-democratic statecraft strategy for the 21st century. It answers the key questions needed to move from concept to an actionable blueprint necessary to tackle the 21st century technology competition.
Reimagining U.S. Strategy in the Middle East U.S. policy toward the Middle East has relied heavily on military instruments of power and has focused on regional threats—particularly the Iranian threat—with the goal of keeping partners on "our side." These long-standing policies have largely fallen short of meeting core U.S. interests and adapting to new regional realities and strategic imperatives. RAND researchers* offer an alternative framework, suggesting that the U.S. strategic priority must center on reducing regional conflict and the drivers of conflict. This revised strategic approach puts a greater focus on addressing conflict and socioeconomic challenges that are creating unsustainable pressures on the region's states and immense suffering among its people. Researchers analyze how the tools of U.S. policy—political, security, economic, diplomatic, and informational instruments—would need to adjust to more effectively address such challenges in ways that are mindful of limited resources at home. Researchers also examine how the United States deals with both partners and adversaries in and outside the region and consider how to better leverage policies to the benefit of U.S. interests and the region. The researchers recommend specific actions organized into the following three pillars: (1) shifting resources from the current heavy reliance on military tools to a more balanced approach that prioritizes economic investments, governance, diplomacy, and programs focused on people; (2) favoring a long-term time horizon to reduce regional conflict and support growth and development, even at the cost of short-term risks; and (3) working multilaterally with global and regional partners to address key challenges. The research report offers many recommendations. *This research was conducted within the RAND Center for Middle East Public Policy, a center within International Programs at the RAND Corporation.
RUSSIA – the new report of the Intelligence and Security Committee of Parliament (UK) The new report of the ISC (the committee of Parliament with statutory responsibility for oversight of the UK Intelligence Community), was presented to Parliament pursuant to section 3 of the Justice and Security Act 2013, and ordered by the House of Commons to be printed on 21 July 2020.
Director's 2021 Vincent Briscoe Lecture The full transcript of Director GCHQ (Government Communications Headquarters) Jeremy Fleming's speech for the 2021 Vincent Briscoe Lecture for the Institute for Security, Science and Technology at Imperial College London is now available. The speech considered the impact fundamental changes in the tech environment have had on the economy and society in the UK, and the way in which the global pandemic has accelerated those trends at home but also enabled adversaries in new ways.  It examined the challenges surrounding geopolitical competition in technology, and the need to reform the international approach to cyber and technology for the 21st century.  The speech is also available to be watched on YouTube.
GCHQ's headquarters in Cheltenham. A well-known Gloucestershire landmark, their HQ is known affectionately as the Doughnut and it's been the home of their mission since GCHQ moved there in 2003. Picture: Wikipedia
The Militarization of Cyberspace? Cyber-Related Provisions in the National Defense Authorization Act With Congress struggling to pass stand-alone cybersecurity legislation, the National Defense Authorization Act (NDAA) is now the primary vehicle to pass all matters of cybersecurity legislation. Because the annual defense bill typically requires provisions to have a tie to national security, other cyber issues, like those pertaining to criminal justice, tend to be excluded. As a result, the authorities and resources awarded to Department of Defense (DoD) cyber mission far outpace those provided to civilian agencies responsible for partnering with state, local, private, and international partners. With ransomware and cyber incidents at an all-time high, Congress should either include a new title in future Defense bills to bolster US cyber enforcement and civilian agencies' capabilities or pass a cyber-omnibus bill to fix policy gaps and provide commensurate funds to federal and local agencies to combat malicious cyber activity. In Third Way's paper, Third Way* analyzed the last five NDAAs (2017-2021) to chronicle Washington's reliance on the NDAA to shepherd through a wide swath of cybersecurity legislation. *Third Way is a national think tank that champions modern center-left ideas.
China and Russia: closing the maritime system? The author of this article in the Council on Geostrategy's "Britain's World" (an online magazine about geopolitics from a British perspective) is an Associate Professor at the Daniel K. Inouye Asia-Pacific Centre for Security Studies and a James Cook Associate Fellow in Indo-Pacific Geopolitics at the Council on Geostrategy. The Council on Geostrategy is a new think tank, based in London. The author wrote the article in a personal capacity.
FBI-DHS-CISA Joint Advisory on Russian Foreign Intelligence Service Cyber Operations The Federal Bureau of Investigation (FBI), Department of Homeland Security, and CISA have released a Joint Cybersecurity Advisory (CSA) addressing Russian Foreign Intelligence Service (SVR) cyber actors—also known as Advanced Persistent Threat 29 (APT 29), the Dukes, CozyBear, and Yttrium—continued targeting of U.S and foreign entities. The SVR activity—which includes the recent SolarWinds Orion supply chain compromise—primarily targets government networks, think tank and policy analysis organizations, and information technology companies and seeks to gather intelligence information. This CSA complements the CISA, FBI, and National Security Agency (NSA) Joint CSA: Russian SVR Targets U.S. and Allied Networks and provides tactics, tools, techniques, and capabilities to help organizations conduct investigations and secure their networks. CISA encourages users and administrators to review Joint CSA AA21-116A: Russian Foreign Intelligence Service (SVR) Cyber Operations: Trends and Best Practices for Network Defenders and implement the recommended mitigations. For additional information on SVR-related activity, review the following resources:
Russia's Espionage in Estonia: A Quantitative Analysis of Convictions The activities of Russia's Intelligence Services are receiving a lot of media attention. However, large-scale Russian intelligence blunders in the US, in the UK and in other NATO countries have resulted in very few convictions. On the other hand in Estonia, there are at least 20 convictions of Russian spies since 2009. This ICDS paper (the International Centre for Defence and Security is the leading think-tank in Estonia specializing in foreign policy, security and defense issues), published in November 2019 and based only on publicly available sources, aims to give an overview of the results of the fight against Russia's espionage by Estonian law enforcement authorities. It shows that effective countermeasures are possible, if there legislative basis, law enforcement agencies with knowhow and the will to implement them.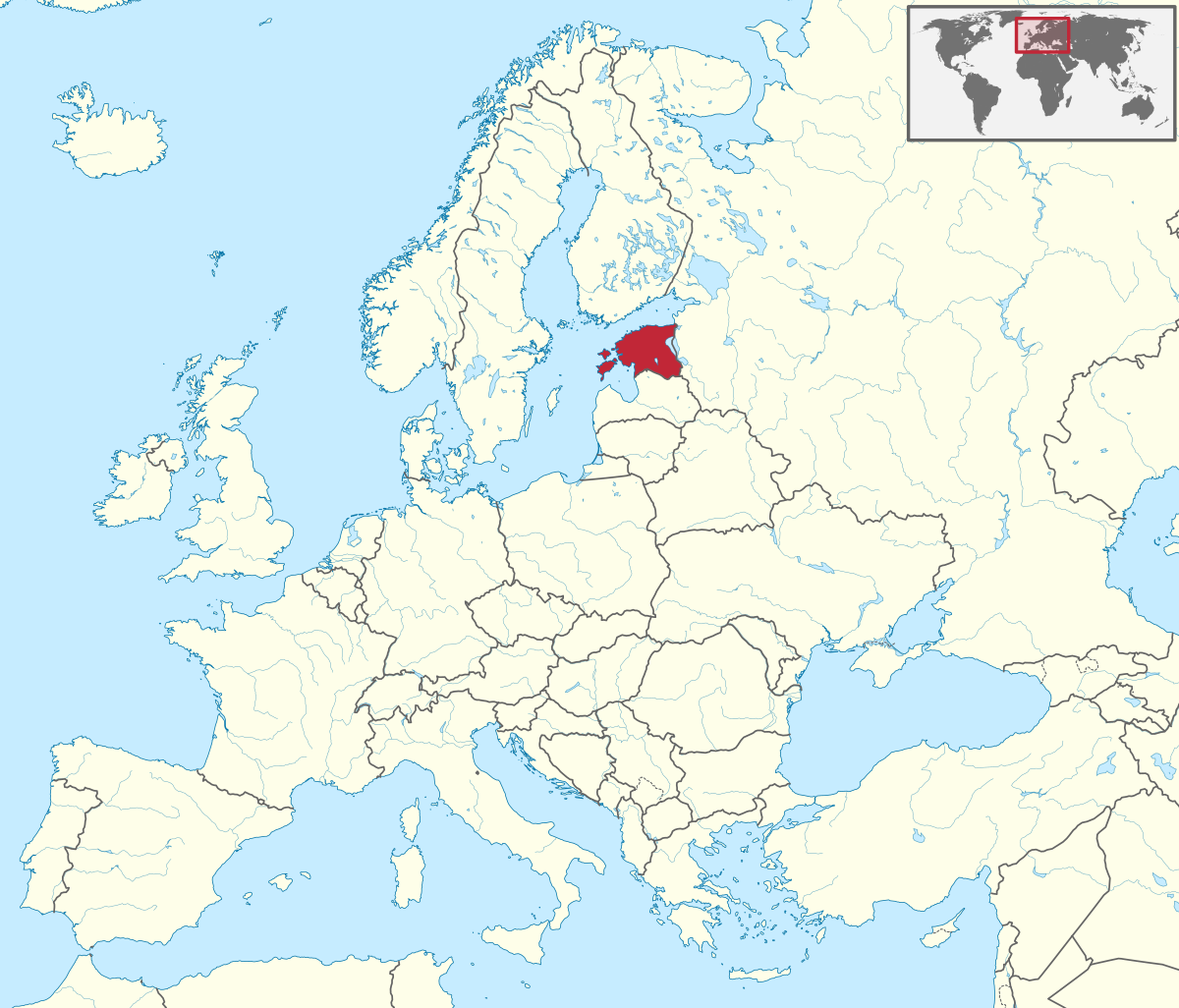 Estonia / Source: Wikimedia Commons
The Estonian Foreign Intelligence Service's Sixth Annual Report Russia continues to be the primary threat to the EU in cyberspace, presenting intensifying dangers in terms of online espionage, cyberattacks, and also a likely turn to deepfake technology in the near future, a new report from the Estonian intelligence services says.
Published on Wednesday (02-17-2021), the annual security assessment from Estonia's Foreign Intelligence Service noted that Russia continues to apply certain 'KGB-style' tactics in cyberspace to sow discord among Western societies. The report comes after the disclosure in December 2020 that Russian state agents had most likely been behind the Solar Winds Attack.*
Estonia's research states that in all likelihood, Russian special services will now seek to step up their development of so-called 'deepfake' technologies in the field of cyber warfare. Deepfake technology involves the creation of synthetic media, generally, video material, using artificial intelligence and machine learning tools which allow for an individual's facial expressions and speech to be doctored to appear real. "In the future, the Russian services are likely to exploit deepfake technology," the Estonian intelligent document states. "This threat will be particularly high once technological development reaches a level where deepfakes are convincing enough to be unrecognisable to the human eye," it adds, also noting that this will present challenges in the future in terms of the ability of the public to distinguish between true and false information.
*Microsoft reckons that the huge attack took the combined power of at least 1,000 engineers to create. The months-long hacking campaign that affected US government agencies and cybersecurity vendors was "the largest and most sophisticated attack the world has ever seen," Microsoft has said, and involved a vast number of developers. The attack may have impacted as many as 18,000 organizations as a result of the Sunburst (or Solorigate) malware planted inside SolarWinds's Orion network management software. Among US agencies confirmed to have been affected by the attacks include the US Treasury Department, the Cybersecurity and Infrastructure Agency (CISA), The Department of Homeland Security (DHS), and the US Department of State, and the US Department of Energy (DOE).
The Bronze Soldier Crisis of 2007: Revisiting an Early Case of Hybrid Conflict This ICDS report, revisits the spring 2007 crisis in Estonia, centerd on the World War II memorial known as the Bronze Soldier statue. The crisis is well-known both in Estonia and abroad. It was one of the first wake-up calls to the cooling of relations between Russia and the West. It also involved the first use of wide-ranging cyber-attacks against a state.New sources have made it possible to connect some dots and shed some light on actions that 13 years later we would call 'hybrid'. The report should be useful for anybody interested in Russian affairs and in Russia's modus operandi for influencing events abroad – especially decision-makers, think-tankers, journalists, academics and students. In addition to an overall timeline of the events and an examination of their historical context, the report offers:
An overview of Russia's understanding of the use of hybrid means, drawn from Russian strategy documents of the last two decades.

An explanation of how it was possible to make history a problem in current politics.

Insights into the synchronised use by Russia of diplomacy, proxies, media and the secret services; and later also the economy.

A description of how these means were used to bring rioters onto the streets.

A quantitative analysis of Russian media activity in the months leading up to the crisis.
What occurred in Estonia in 2007 would now be called a hybrid attack, or the materialisation of hybrid threats. The different interpretations of history by Estonians and by Russian-speakers created a division in Estonian society that was used to sow discontent. The crisis was fanned by the coordinated use of diplomacy, social and traditional media (and what now would be called fake news), economic pressure and—for the first time—cyber-attacks. The only dimension of state power that was not used was military force.
The Domestic Security Grey Zone: Navigating the Space Between Foreign Influence and Foreign Interference Australia has been a global first mover in updating its legislation, policy and bureaucratic structure to manage foreign influence risk in the 21st century. Australia's response has focused on criminalising, disrupting and deterring the most pernicious form of foreign influence – foreign interference. However, a 'grey zone' is emerging between acceptable foreign influence activities and unlawful foreign interference. This paper (of the National Security College at Australia National University) asks: how should Australia address foreign influence that falls short of interference, but is nonetheless inconsistent with Australian values, interests or sovereignty?
New Sanctions Imposed on Russia On March 18, 2021, the Secretary of State, acting under authority delegated pursuant to Executive Order 12851, has determined pursuant to the Chemical and Biological Weapons Control and Warfare Elimination Act of 1991 (CBW Act) that the Government of the Russian Federation has used chemical or biological weapons in violation of international law or lethal chemical or biological weapons against its own nationals. The sanctions imposed on Russia in connection with this determination include a prohibition, subject to partial waiver, on the export to Russia of national security-controlled goods and technology subject to the Export Administration Regulations (EAR).
Federal Register
Rules and Regulations
U.S. Department of Commerce to Expand Restrictions on Exports to Russia in Response to Chemical Weapons Poisoning The Department of Commerce's Bureau of Industry and Security (BIS) will expand export restrictions on Russia pursuant to a March 2, 2021 determination by the Secretary of State that the Government of Russia has used chemical or biological weapons in violation of international law or lethal chemical or biological weapons against its own nationals. The Department of Commerce released the following statement:
"By deploying illegal nerve agents against dissidents, both inside and outside its borders, the Russian government has acted in flagrant violation of its commitments under the Chemical Weapons Convention and has directly put its own citizens and those of other countries at mortal risk. The Department of Commerce is committed to preventing Russia from accessing sensitive U.S. technologies that might be diverted to its malign chemical weapons activities."
U.S. Treasury, Commerce, and State Departments Impose Sanctions and Export Control Measures on Russian Officials and Entities On March 18, 2021, the U.S. Department of Commerce's Bureau of Industry and Security (BIS) expanded export restrictions on Russia pursuant to the March 2, 2021 determination by the U.S. Department of State that the Russian government had used chemical or biological weapons in violation of international law and against its own nationals. Specifically, BIS suspended the following license exceptions for national security-controlled items subject to the Export Administration Regulations (EAR) and destined for Russia: RPL (Servicing and Replacement of Parts and Equipment), TSU (Technology and Software Unrestricted), and APR (Additional Permissive Reexports). Moreover, BIS instituted a presumption of denial when reviewing license applications for exports of national security-controlled items to Russia, including applications for commercial end-users and civil end-uses. Notwithstanding the foregoing, however, certain categories of exports and reexports will continue to be permitted under a partial waiver of the sanctions on national security grounds.
Global Britain in a Competitive Age, the Integrated Review of Security, Defence, Development and Foreign Policy This is a new (March 2021) U.K. Government 114-page report on British defense and foreign policy, presented to Parliament by the Prime Minister by Command of Her Majesty.
Information Bedlam: Russian and Chinese Information Operations During Covid-19 The covid-19 public health crisis involves more than a fight against the coronavirus. It has prompted an information war in which the United States and its allies are losing ground to adversaries, particularly Russia and China. While the pandemic enables disruption of the information environment, it also presents a research opportunity. Based on a literature review through January 2021, evaluated at an expert seminar, this CEPA policy brief provides a baseline analysis of changing tactics, narratives, and distribution strategies in Russian and Chinese information operations (IOs) relating to the covid-19 pandemic.
FBI Private Industry Notification: "Malicious actors almost certainly will leverage synthetic content for cyber and foreign influence operations" On Mar. 10, the FBI's Cyber Division released a Private Industry Notification (PIN) warning that "Malicious actors almost certainly will leverage synthetic content for cyber and foreign influence operations in the next 12-18 months." The PIN explains that manipulated images or video—often referred to as "deepfakes"—can be investigated by the FBI when the synthetic content is malicious and "attributed to foreign actors or is otherwise associated with criminal activities." The report specifically highlights content generated with artificial intelligence or machine learning techniques. It alleges that Russian, Chinese and Chinese-language actors have already used these emerging technologies to create real-looking profile images of nonexistent people in an effort to make their messages appear more authentic to online users. As technology continues to advance, the PIN asserts, the public is increasingly likely to encounter fraudulent, synthesized content online.
The PIN warns that "cyber actors may use synthetic content to create highly believable spear phishing messages or engage in sophisticated social engineering attacks," citing a November 2020 Europol research report It further provides guidance for identifying the use of deepfakes in influence operations, using a photo from thispersondoesnotexist.com to illustrate different indications of deepfake technology. And it offers general guidance for combatting disinformation campaigns in a digital landscape littered with synthetic content.
The PIN was coordinated with the Department of Homeland Security's Cybersecurity & Infrastructure Security Agency (CISA).
Economic defence alliances may help deter economic warfare The world is entering a period of rapid evolution in economic statecraft driven by the rise of China, economic devastation from COVID-19 and geopolitical flux within the US, EU, UK, and other nations. Such evolution is driving new offensive approaches and in turn this must drive the development of defensive measures by democratic states. There is widespread recognition that the current national security competition with China is as much economic as military. Chinese economic threats range across a spectrum from traditional economic competition, such as Made in China 2025, to geopolitical power plays like the Belt and Road Initiative (BRI) to outright systematic theft of intellectual property. China is also using its economic power to achieve geopolitical ends through the threat and execution of unilateral, punitive tariffs and other coercive methods. This has been amply demonstrated through its recent interactions with Australia, for example, in which the Chinese government used tariffs and other economic weapons on key Australian exports like beef, barley, and wine to punish the nation for its investigation of China's role in the spread of COVID-19. Similar coercive measures have been pursued against Sweden, Germany, and other nations. Nor is it just China that uses economic power in such a fashion. Russia regularly uses its control over the flow of oil and natural gas -and more recently vaccines – to neighbouring countries like Ukraine to further its geopolitical goals. Read the full article from LSE Business Review (London School of Economics).
The defender's dilemma: Defining, identifying, and deterring gray-zone aggression This new AEI report, adapted from the forthcoming book The Defender's Dilemma, discusses the nature of gray-zone aggression and offers policy proposals on how to deter it. The key points are:
Gray-zone aggression takes place in the gray zone between war and peace and is used to weaken another country using means short of war.

Using it is advantageous to the attacker, as it involves far smaller risks and expenses than armed aggression does, and to date results in scant punishment.

Russia and China are today's main practitioners of gray-zone aggression against the West, each using a different combination of means of aggression.

Because gray-zone aggression exploits open societies' vulnerabilities, any country can use the opportunity and can create new means of aggression.

As it does not involve the sustained use of force and targets civil society, defense and deterrence must include all parts of society.
Three North Korean Military Hackers Indicted in Wide-Ranging Scheme to Commit Cyberattacks and Financial Crimes Across the Globe On Feb. 17, the Department of Justice released a newly unsealed indictment that charges three North Korean cyber operatives in connection with an alleged scheme to steal currency and commit cyberattacks on banks and businesses around the world. The indictment alleges that the men—Jon Chang Hyok, Kim Il and Park Jin Hyok—worked with other conspirators on behalf of Pyongyang's military intelligence agency in North Korea. It also alleges that the trio sometimes traveled to and worked from other countries, including China and Russia.
The Justice Department alleges that defendants worked for North Korean military intelligence to engage in criminal hacking, often under the banner of cybercrime groups known as Lazarus Group and APT38. The indictment alleges a broad campaign of criminal cyber activity. It describes "a wide-ranging criminal conspiracy to conduct a series of destructive cyberattacks, to steal and extort more than $1.3 billion of money and cryptocurrency from financial institutions and companies, to create and deploy multiple malicious cryptocurrency applications, and to develop and fraudulently market a blockchain platform." The attacks targeted the entertainment industry, banks, U.S. federal agencies and hundreds of other companies. The indictment was filed on Dec. 8 in the U.S. District Court for the Central District of California. The three defendants remain at large.
Securing the ICTS Supply Chain (15 CFR Part 7) On January 19, 2021, the US Department of Commerce issued a long-awaited interim final rule ("Interim Final Rule"), which would enable the Department of Commerce to prohibit or otherwise restrict transactions involving the Information and Communication Technology and Services ("ICTS") supply chain, including both hardware and software, that have a nexus to certain designated "foreign adversaries," including China, Russia, and Iran, for purposes of protecting national security. The Interim Final Rule is scheduled to go into effect on March 22, 2021.
Deeper Sino-Russian Ties on the Horizon During their respective New Year's addresses, Russian President Vladimir Putin and Chinese General Secretary Xi Jinping underscored the need to continue and expand the bilateral cooperation that took place between Beijing and Moscow over the past year. According to Xi Jinping, cooperation in fighting the COVID-19 pandemic and expanding trade were proud achievements, while closer alignment of China's expanding Belt and Road Initiative with the countries of the Eurasian Economic Union offers an opportunity for sustained growth. In his address, Putin praised Russia and China's coordinated responses to international challenges in 2020 and said he expects new achievements in bilateral ties in the coming year. Source: China Daily, January 1, 2021
China's Technological Rise This brief written for ICDS (the International Centre for Defence and Security think tank in Tallinn, Estonia) explains how China under the Chinese Communist Party (CCP) is poised to become the world's first technology enabled totalitarian superpower. No country will be untouched by this development, including Estonia, where a Chinese state-owned technology company Nuctech specialising in "security solutions" monitors cargo crossing the NATO border with Russia using a radiation-based technology originally copied from Europe. A clear understanding of the Chinese political system shows why there is fundamental cause for concern in all this, and why Chinese technology should not be viewed as politically neutral.
Navigating the Deepening Russia-China Partnership Increased cooperation between Russia and China threatens to erode U.S. military advantages, strain an already stressed U.S. defense budget, and undermine America's ability to uphold its commitment to maintaining a free and open Indo-Pacific. Moscow and Beijing's growing alignment also poses serious risks for liberal democracies as Russia and China popularize authoritarian governance, water down human rights norms, and export their illiberal models of technology use. In this new CNAS report the authors provide an in-depth examination of the deepening ties between Russia and China, the United States' two most consequential adversaries. The authors assess the potential for further cooperation between Moscow and Beijing while also describing the state of the Russia-China relationship in defense, democracy and human rights, technology and cybersecurity, and economics.
This report highlights the risks that alignment between Moscow and Beijing create for U.S. interests, underscores the ways that Russia is amplifying the challenge China poses to the United States, and offers recommendations for how Washington can navigate their deepening partnership. The United States should not disregard the risks of deepening Russia-China relations, but Washington also should not seek to counter cooperation between Moscow and Beijing in every dimension or region of their partnership. To effectively answer the challenges posed by growing ties between Russia and China, the authors conclude that "policymakers, equipped with a concrete understanding of how Russia-China relations are likely to evolve and where their cooperation will be most damaging to U.S. interests, must act quickly to navigate and disrupt the challenge posed by the countries' emerging entente."
Sanctions by the Numbers – Spotlight on Russia The latest installment of the CNAS Sanctions by the Numbers series provides an overview of U.S. sanctions policy toward Russia since 2010. "During the Trump administration," the author finds, "the rate of new sanctions on Russia slowed but took on a broader focus, with new sanctions targeting malign cyber activity, election interference, and Russia's support for countries like North Korea." Other editions of CNAS' Sanctions by the Numbers are here.
A European Magnitsky Act The EU's recently approved Magnitsky-style law allowing the 27-member bloc to impose sanctions on human rights abusers could soon become reality as calls grow in Europe to apply the new punitive measures to Russia over the detention of opposition leader Alexei Navalny. The European Parliament suggested putting the plug on the Nord Stream 2 pipeline. Sergey Magnitsky was a Russian tax expert and whistleblower who claimed to have uncovered massive fraud involving corrupt officials. In 2009 he died in prison after being severely beaten by guards and denied access to medical treatment. In 2012, the US adopted the Magnitsky Act, with sanctions targeting those responsible for Magnitsky's death and other gross human rights abuses in Russia. This was followed in 2016 by the Global Magnitsky Act, which envisages sanctions for serious human rights violations and corruption from all over the world. Similar laws modeled on the Global Magnitsky Act were adopted by several other countries, including Canada, the UK and the Baltic states, and finally in December 2020, by the EU itself.
NSA: Cybersecurity Year in Review (2020) While not all-inclusive, this Year in Review outlines key milestones and mission outcomes achieved during NSA Cybersecurity's first year.
Bureau of Cyberspace Security and Emerging Technologies A new office at the State Department has been approved – the Bureau of Cyberspace Security and Emerging Technologies (CSET) – which will help lead diplomatic efforts. "The need to reorganize and resource America's cyberspace and emerging technology security diplomacy through the creation of CSET is critical, as the challenges to U.S. national security presented by China, Russia, Iran, North Korea, and other cyber and emerging technology competitors and adversaries have only increased since the Department notified Congress in June 2019 of its intent to create CSET," a State Department spokesperson said.