EXPORT CONTROLS / INTERNATIONAL TRADE 2020
Piracy 2020 This ICC live map shows all piracy and armed robbery incidents reported to IMB Piracy Reporting Centre during 2020.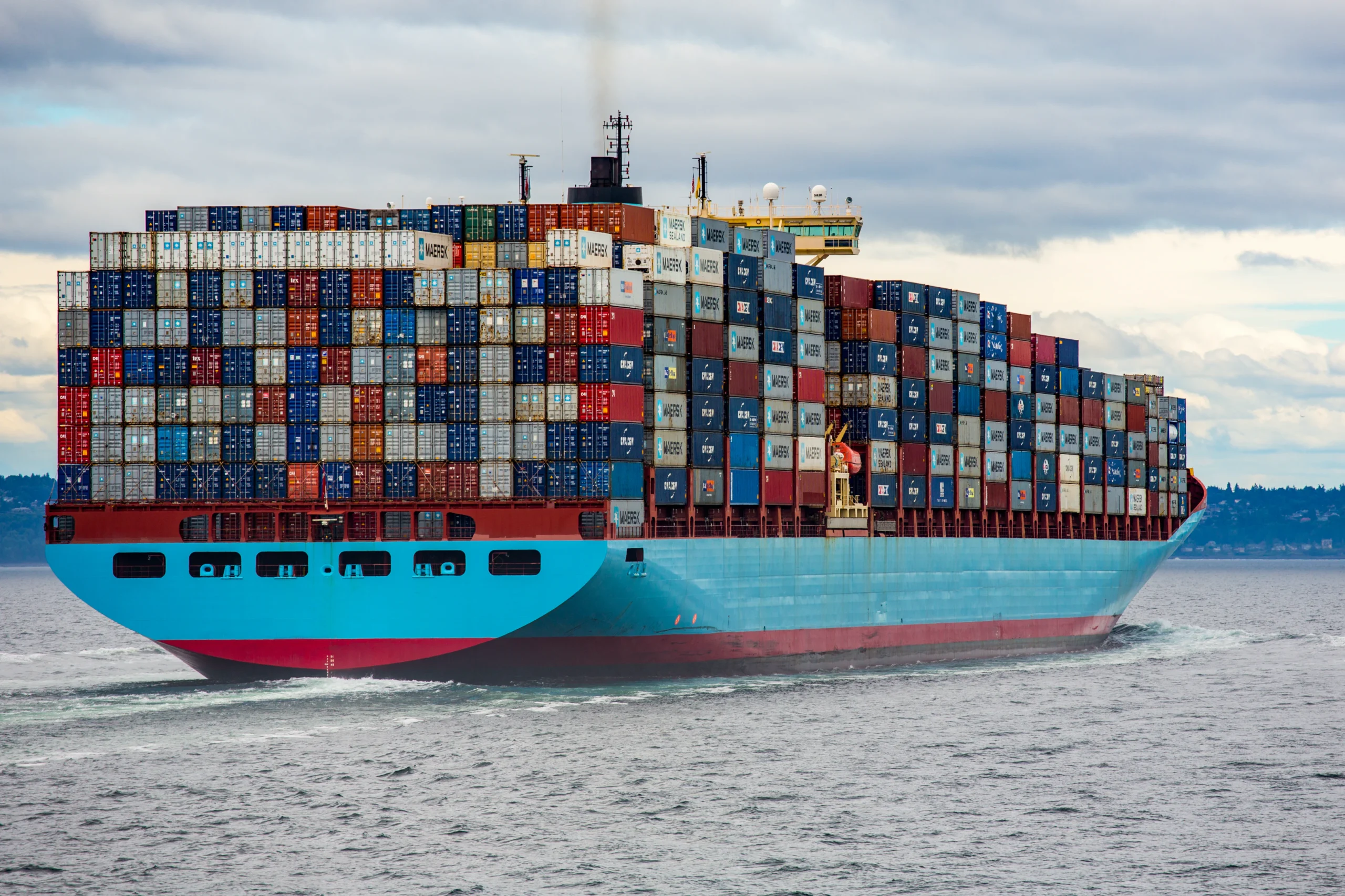 Department of Commerce / BIS / Revisions to Export Enforcement Provisions In this final rule, the Bureau of Industry and Security (BIS) is amending and clarifying certain provisions of the Export Administration Regulations (EAR) to promote compliance with existing EAR requirements and implement the export enforcement portions of the Export Control Reform Act of 2018 (ECRA). ECRA affirmed existing authorities under the EAR and provided expanded export control authorities to the Secretary of Commerce (Secretary). BIS is also amending certain provisions of the EAR not strictly related to the implementation of ECRA concerning the issuance of licenses and denial orders and the payment of civil penalties. This rule is effective November 18, 2020.
United Kingdom Strategic Export Controls Annual Report 2019 The UK government has published its annual report on strategic export controls for 2019. Amongst other things, the report covers the export licensing process, licensing data, EU and UK legislative developments and Brexit, and compliance and enforcement activities.
Divided Internet / China and US Switch Places as Data Powerhouse Back in 2001, according to recent article in NikkeiAsia, the U.S. was the dominant country when it came to cross-border data flows. It was the early days of the internet boom, and America was where tech companies and tech-savvy consumers were. But the global data order is changing rapidly. China now accounts for 23% of cross-border data flows, nearly twice the share of the U.S., which ranks a distant second with 12%.
Learn more with a graphic-rich version of this article
2020 Update of the EU Control List of Dual-Use Items On 7 October 2020, the European Commission adopted the annual Delegated Regulation that updates the EU dual-use export control list in Annex I to Regulation (EC) No 428/2009. This brings it in line with the decisions taken within the framework of the international non-proliferation regimes and export control arrangements in 2019 and until end of February 2020 (in order to take into account the decisions taken in the Australia Group in February 2020). The majority of the changes result from amendments agreed at the Wassenaar Arrangement, but important changes also reflect the decisions taken in the Australia Group in February 2020. See Commission press release. The UK has also updated its dual-use export control list, see Notice.
China's New Export Control Law The Export Control Law of the People's Republic of China was passed on 17 October 2020 by the National People's Congress Standing Committee and will come into force on 1 December 2020. This law sets out export control measures to safeguard national security, non-proliferation, and to standardize export controls. It includes a licensing system and applies to all companies in China, including those with foreign ownership. The legislation provides that China can take reciprocal measures if any country abuses its export controls in ways that hurt its national security interests.
EU Council Decision (CFSP) 2020/1464 The European Union adopted Council Decision (CFSP) 2020/1464 on October 12, 2020. It provides that the German Federal Office for Economic Affairs and Export Control (BAFA) will implement a 2-year project to promote effective arms controls in 23 third countries across Eastern and South Eastern Europe, North Africa and Central Asia.
Human Rights Concerns Incorporated into Sanctions and Export Control Policies U.S. officials have found new ways to incorporate human rights concerns into sanctions and export control policies.
Export Licensing for Dual-Use and Commercial Products
On October 6, 2020, the Department of Commerce's Bureau of Industry and Security issued a final rule revising the Export Administration Regulations to allow the agency to consider human rights concerns when granting export licenses.
State Department Guidance for Surveillance Tools
On September 30, 2020, the Department of State released guidance designed to assist U.S. businesses in assessing the risk that surveillance tools exported to foreign government end-users could be used to commit human rights abuses.
Amendments to National Security License Review Policy under the EAR In this final rule, the Bureau of Industry and Security (BIS) amends the Export Administration Regulations (EAR) to revise the license review policy for items controlled for national security reasons destined to the People's Republic of China (PRC), Venezuela, or the Russian Federation (Russia). With this revision, BIS and reviewing agencies will determine whether the export, reexport, or transfer (in-country) of items controlled for National Security (NS) reasons will make a material contribution to the "development," "production," maintenance, repair, or operation of weapons systems of the PRC, Venezuela, or the Russian Federation, as well as setting forth several factors that will be considered in reviewing license applications.
Connecting the Anti-Corruption and Human Rights Agendas: A Guide for Business and Employers' Organisations The International Organization of Employers and the Business Industry Advisory Committee recently issued a 'living' document to assist businesses in connecting anti-corruption and human rights. The guide describes how anti-corruption and business and human rights are connected, and focuses on the practical implementation of a coordinated approach for companies. It also describes that countries failing to combat both corruption and human rights abuses remain a major problem, invite global scrutiny and deter investment and trade.
New Memorandum of the Department of Defense The Department of Defense (DoD) has issued a memorandum with instructions on how it will implement the looming prohibition on contracting with any "entity" that "uses equipment, systems, or services that use" covered telecommunications equipment or services produced by certain Chinese companies.
Statement by the High Representative/Vice-President Josep Borrell on US sanctions Brussels, 07/17/2020 / "I am deeply concerned at the growing use of sanctions, or the threat of sanctions, by the United States against European companies and interests. We have witnessed this developing trend in the cases of Iran, Cuba, the International Criminal Court and most recently the Nordstream 2 and Turkstream projects.
As a matter of principle, the European Union opposes the use of sanctions by third countries on European companies carrying out legitimate business. Moreover, it considers the extraterritorial application of sanctions to be contrary to international law. European policies should be determined here in Europe, not by third countries.
Where common foreign and security policy goals are shared, there is great value in the coordination of targeted sanctions with partners. We have seen many positive examples of this and will continue to coordinate where we can. Where policy differences exist, the European Union is always open to dialogue. But this cannot take place against the threat of sanctions."
Weak link or first line of defence? The UK NGO Spotlight on Corruption just issued a report entitled: "Weak link or first line of defence? The role of UK Export Finance (UKEF) in fighting corruption in the UK's post-Brexit and post-coronavirus trade drive". The report highlights an area which is often overlooked, including by companies that benefit from it, i.e the role and responsibilities of export credit agencies in the international fight against corruption.
The full report can be downloaded here.
U.N. Ban on Iran Arms Transfers The Congressional Research Service updated their report on July 6, 2020.
U.S. Government Procurement and International Trade This document was prepared by the Congressional Research Service and issued on June 29, 2020.
Guidance to Address Illicit Shipping and Sanctions Evasion Practices The U.S. Department of State, the U.S. Department of the Treasury's Office of Foreign Assets Control (OFAC), and the U.S. Coast Guard issued this advisory on May 14, 2020, to provide those engaged or involved in trade in the maritime industry and energy and metals sectors with further information and tools to counter current and emerging trends related to illicit shipping and sanctions evasion. This advisory reflects the U.S. government's commitment to work with the private sector to prevent sanctions evasion, smuggling, criminal activity, facilitation of terrorist activities, and proliferation of weapons of mass destruction (WMD), with a focus on Iran, North Korea, and Syria.
The U.S. Export Control System and the Export Control Reform Initiative This January 28, 2020 document was prepared by the Congressional Research Service (CRS). CRS serves as nonpartisan shared staff to congressional committees and Members of Congress. It operates solely at the behest of and under the direction of Congress. Information in a CRS Report should not be relied upon for purposes other than public understanding of information that has been provided by CRS to Members of Congress in connection with CRS's institutional role.